Though They Put on a Fab Light Show, Auroras Tore a 250-Mile Hole in the Ozone Layer
While auroras are one of the most gorgeous natural phenomena, they reportedly tore a 250-mile hole in the earth's ozone layer.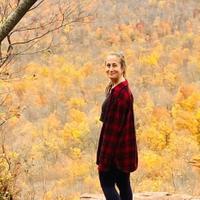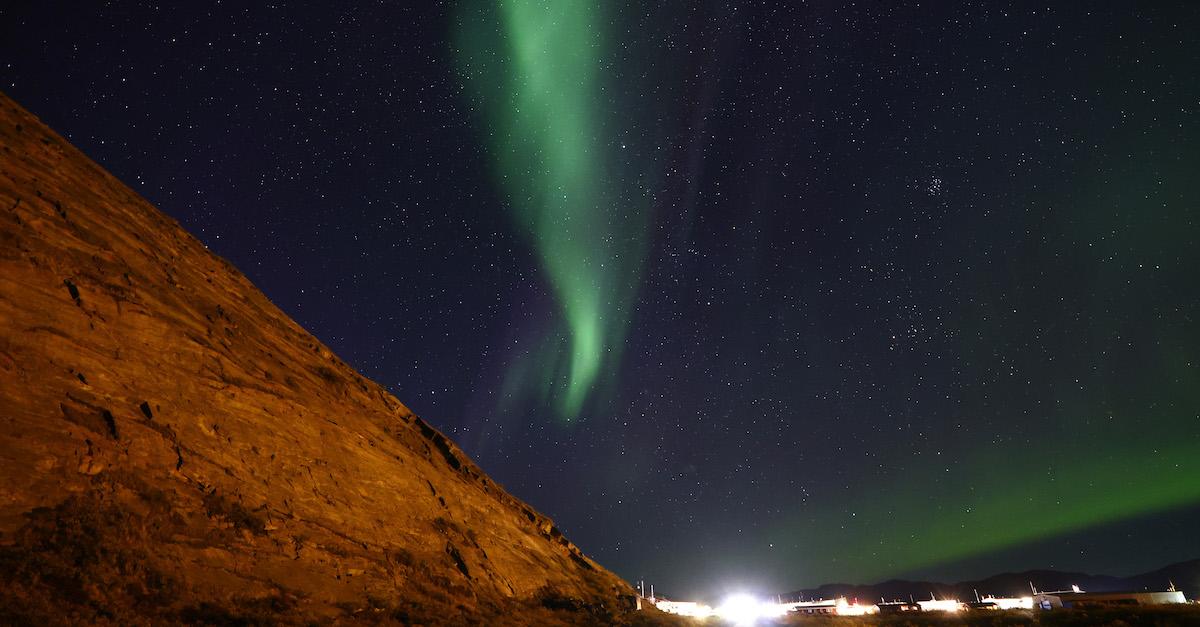 Even though the ozone layer is mostly depleting — well — because of our own lack of discretion, it seems as though there's another culprit to blame. While you may be familiar with the auroras in the realm of the aurora borealis or Northern Lights, other types of auroras can evidently do a number on our fragile-yet-beloved atmosphere.
It turns out auroras tore a 250-mile hole in the ozone layer, which has left scientists shocked and incredibly concerned.
Article continues below advertisement
Researchers had previously hypothesized that the auroras would result in some sort of change, but little did they realize how drastic it would be.
"This is the first observational study in the world to show that radiation belt electron fallout from space around the Earth has a direct, immediate, and localized effect on atmospheric changes in the mesosphere," reads a statement from the press release.
"This study revealed that radiation belt electrons falling into the atmosphere from space around the Earth have a rapid and localized effect on the composition of the microatmosphere, including ozone," the statement continued.
Article continues below advertisement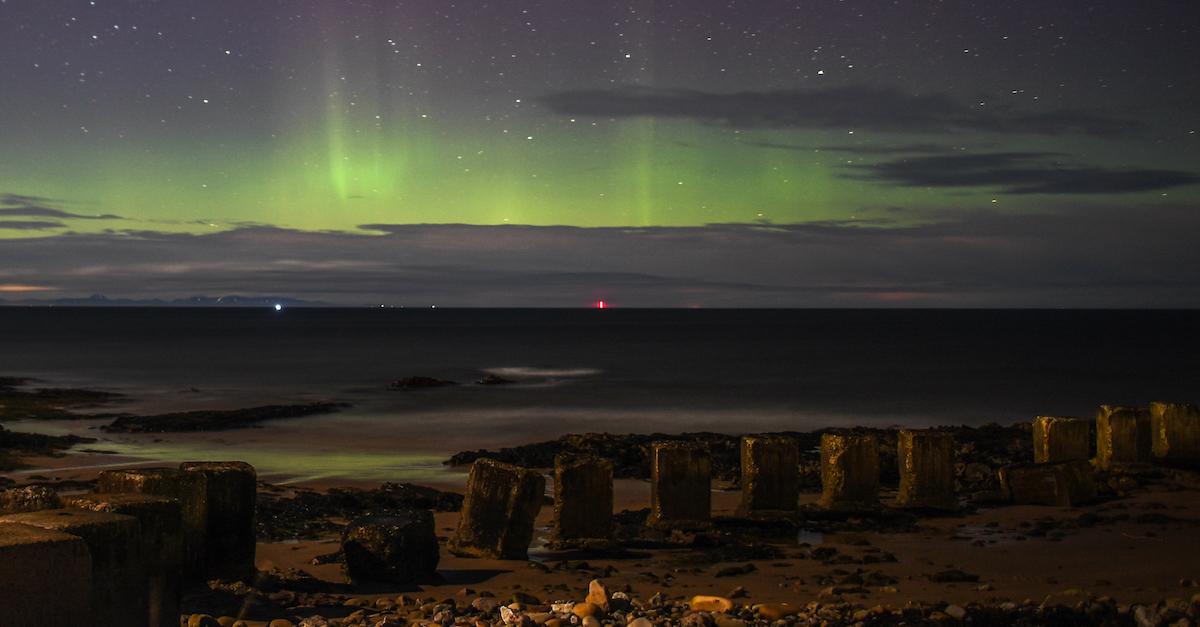 How are auroras creating holes in the ozone layer?
An international research team from Japan, the U.S., and Canada published a study on Oct. 11 to Scientific Reports, which showed how a certain type of aurora is affecting our atmosphere's ozone layer.
Scientists discovered auroras may be creating holes in the ozone layer when they found a 250-mile-wide gaping hole in the ozone layer, just above an aurora. Scientists were shocked by the immediacy and extent of the effects — the hole within about 90 minutes of the aurora's appearance.
Article continues below advertisement
This happens because isolated proton auroras evidently expend plasma, which contain electrons. The electons become ionized and charged up when they fall along magnetic field lines, aka along the ozone layer, and they start producing nitrogen oxides and hydrogen oxides.
And even though it previously wasn't known how these charged particles were affecting the atmosphere's ozone layer, it's now recognized that they tear through it, contributing to a concerning amount of ozone loss.
Even though this finding is concerning, it will be useful for scientists to predict more atmospheric changes.
"The findings will help scientists predict fluctuations in space weather that could possibly affect the planet's atmosphere," Elizabeth Rayne of Space.com writes.
Article continues below advertisement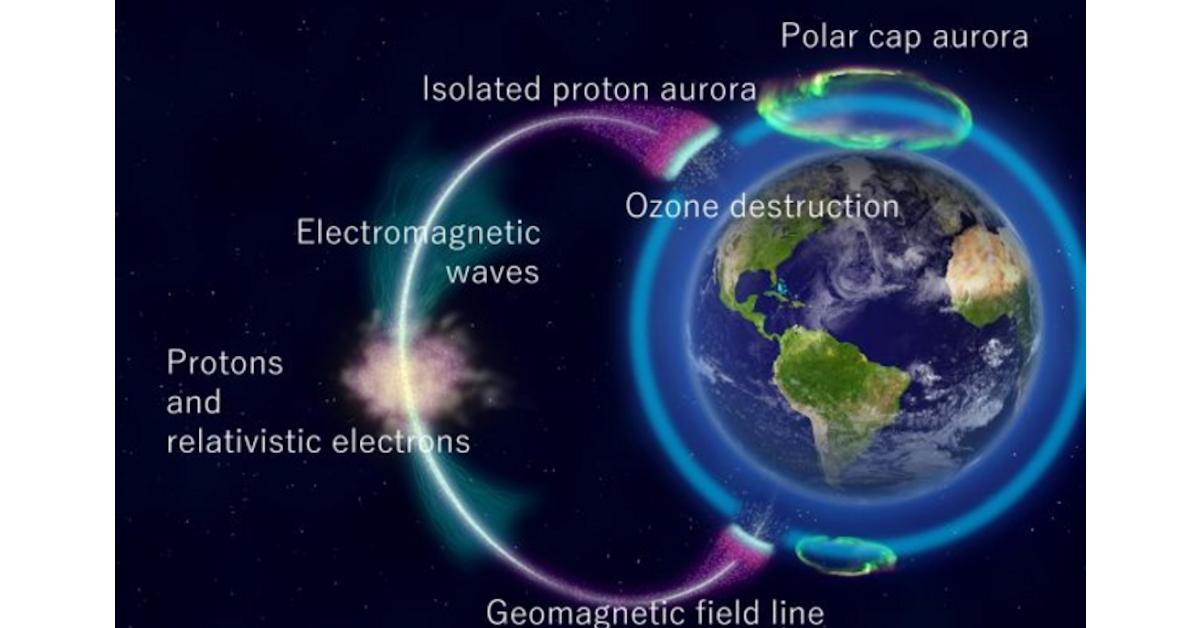 Does this mean the Northern Lights depletes the ozone layer?
If you're disappointed because you think the Northern Lights are doing this, that isn't quite the case.
According to Space.com, isolated proton auroras are different from the Northern Lights. They are visible to the human eye, however, they don't put on quite as big of a show. They produce more plasma, which brings those energetic ions and electrons with it, contributing to depletion and ozone holes.
The holes are a major issue, though, because it opens up the Earth's climate system to space weather — further contributing to global warming and other forms of extreme weather. Further research is to be done on the matter, but it doesn't exactly leave us feeling hopeful for the state of our planet.