The Northern Lights Will Be Visible Across the U.S. Tonight — Here's Where to Catch Them
Several mainland U.S. states will have clear view Northern Lights views this week, so without using special equipment, residents in certain areas may see them.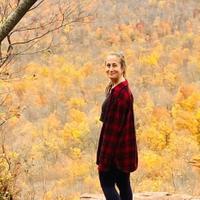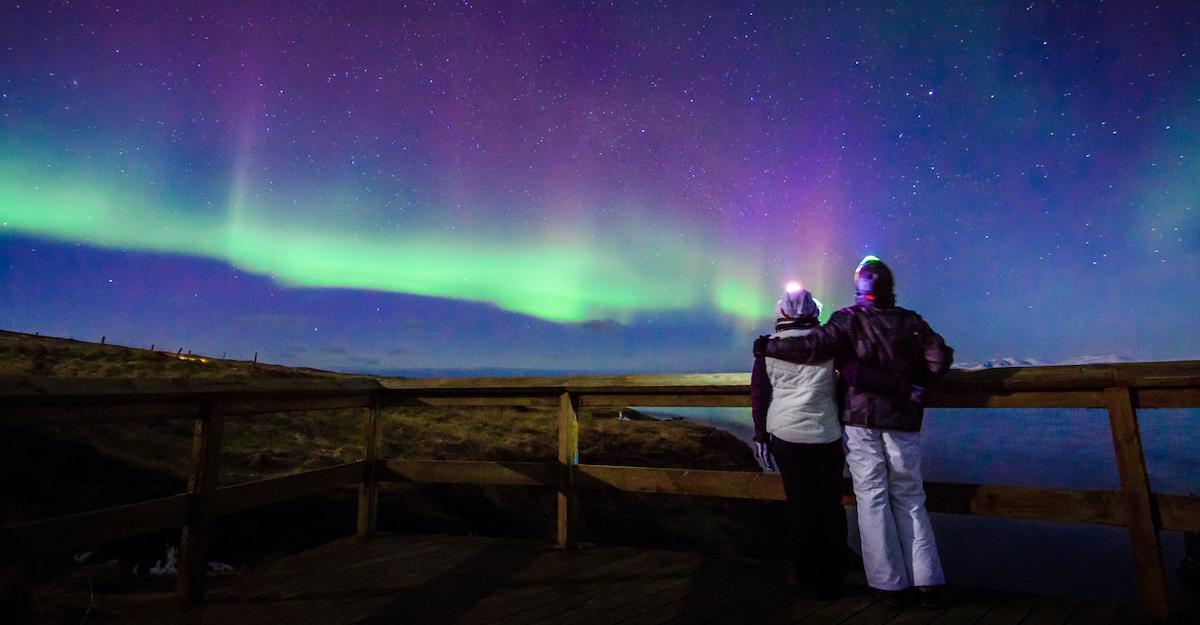 Catching a glimpse of the Aurora Borealis, aka the Northern Lights, is a key bullet point on practically everybody's bucket lists... (unless, of course, you live in Alaska, Iceland, or Northern Europe, where it's commonly visible). That being said, Mother Nature seems to be feeling extra generous this week, as a number of mainland U.S. states are reportedly going to get clear views of the gorgeous natural light show.
Article continues below advertisement
If you're one of many hoping to see the incredible natural phenomena, here are the best spots to catch the Northern Lights this week. You won't even need a telescope or binoculars.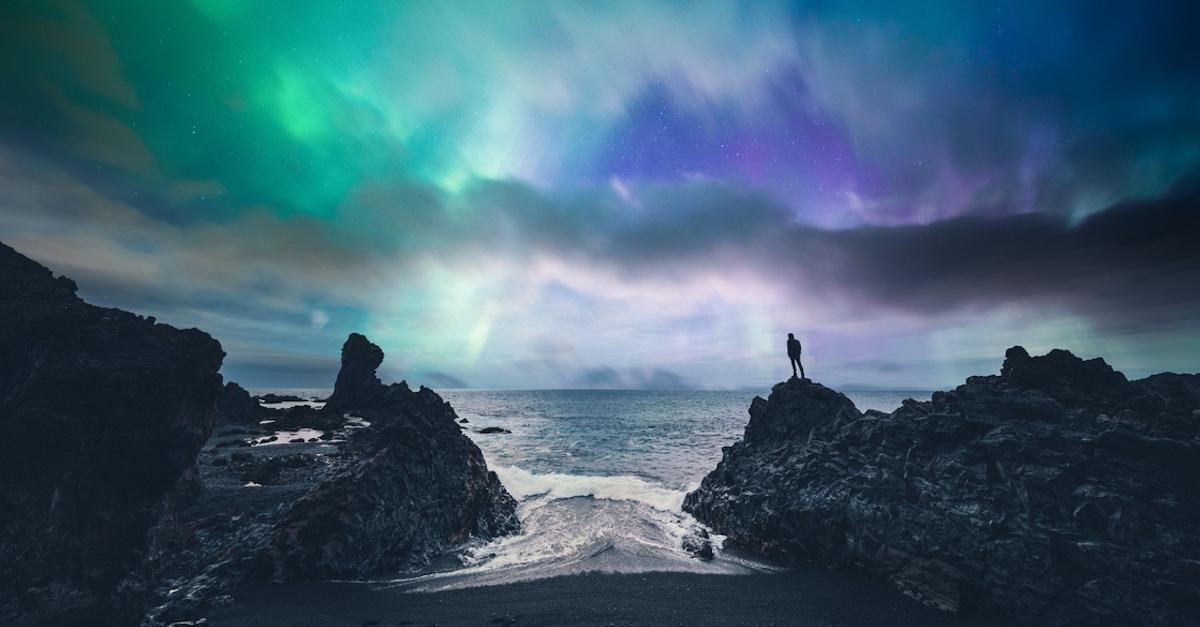 Article continues below advertisement
Where can I catch the Aurora Borealis on Tuesday, Sept. 29?
As previously mentioned, there are predictions for G1 and G2 geomagnetic storms across various Northern U.S. states on Tuesday, Sept. 29. According to Travel + Leisure, this means if the skies are clear — and if you can find somewhere with little-to-no light pollution — you may actually get to see a natural light show from the comfort of your rooftop or backyard, without any special equipment necessary.
The map shared by the NOAA below shows a number of Northeastern states where the Northern Lights will be visible, including: Northern New York, Michigan, Wisconsin, Northern Iowa, Minnesota, North Dakota, South Dakota, Montana, Northern Idaho, and Washington. Cities at higher latitudes will apparently have a better chance of seeing them, and as usual, Canada and Alaska will have a stellar view of them, as well.
Article continues below advertisement
Apparently, the geomagnetic storms should commence around 11 p.m. ET, however, according to ABC7 Chicago, you'll see the lights best when the moon officially sets, which apparently occurs around 3:30 a.m. local time.
Article continues below advertisement
What are the Northern Lights? Here's the science behind the trippy light show.
Although the Nordic Vikings apparently believed the Aurora Borealis were caused by reflections from warriors' armor while they were heading into battle, according to Hurtigruten, scientists have a much different explanation. AccuWeather explains that the celestial lights and colors are actually caused by solar wind storms in outer space, which actually makes a bit more sense, considering the vikings aren't quite these days as active as they used to be.
"A blast of solar wind traveling about 400 miles per second slammed into Earth's outer atmosphere and triggered auroras late Sunday... And it doesn't look like the show is over," said AccuWeather Meteorologist, David Samuhel. He was referring to the influx of geomagnetic storms, which officially began on Sunday, Sept. 27.
Article continues below advertisement
The storms are expected to last through Tuesday evening, and needless to say, we're thrilled they've decided to stick around for a few days. New York hasn't yet gotten a clear view of the natural phenomena, but we'll be on lookout.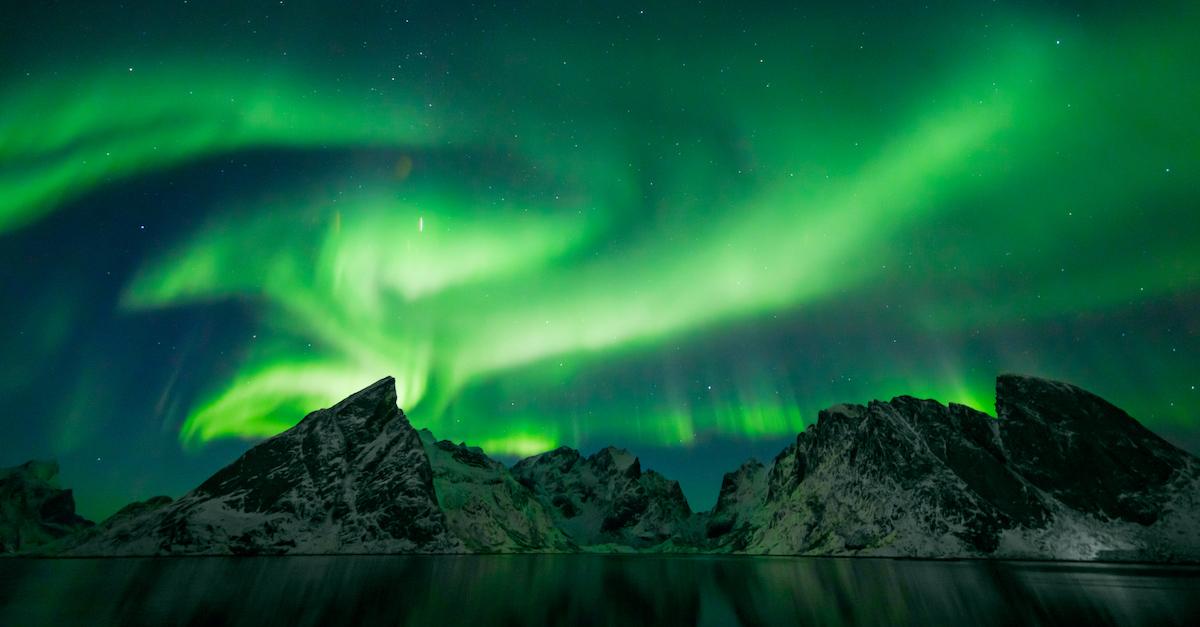 The Northern Lights are truly one of the greatest and most beautiful natural phenomena seen by the naked eye, and although U.S. residents unfortunately won't be traveling to Northern Europe — or even Canada — anytime soon, we're seriously glad we can catch these types of natural happenings from the comfort of our homes, every once in a while.