The Dark Side of the Mother Road: Why Route 66 Can Be Dangerous
Driving on Route 66 is practically a rite of passage, but the legendary road has a checkered past. Why is Route 66 dangerous?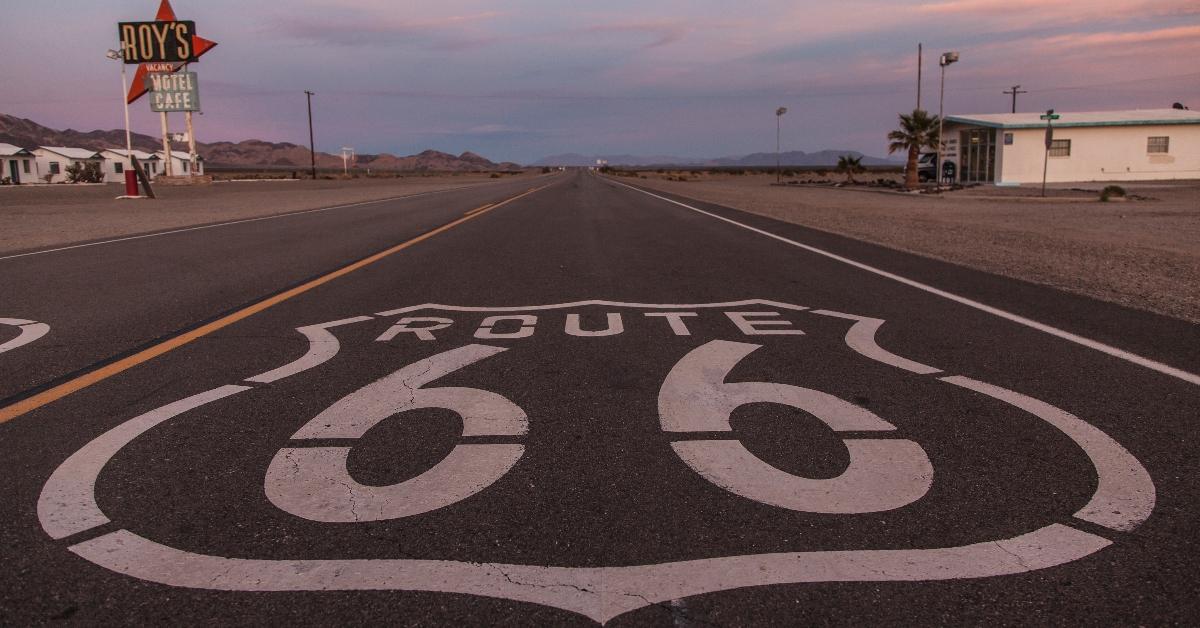 A road trip is a great way to travel the country and experience different sites. The origins of the road trip started with Route 66, a 2,448-mile stretch of road that begins in Chicago, Ill., and ends in Santa Monica, Calif.
Article continues below advertisement
Millions of people have got their 'kicks on Route 66' traveling through Illinois, Missouri, Kansas, Oklahoma, Texas, New Mexico, Arizona, and California. Established in 1926 as a route for people migrating West, Route 66 was nicknamed the "Mother Road" in John Steinbeck's classic novel The Grapes of Wrath.
But to some, the road is considered "Bloody 66." Why is Route 66 so dangerous? Here's what to know.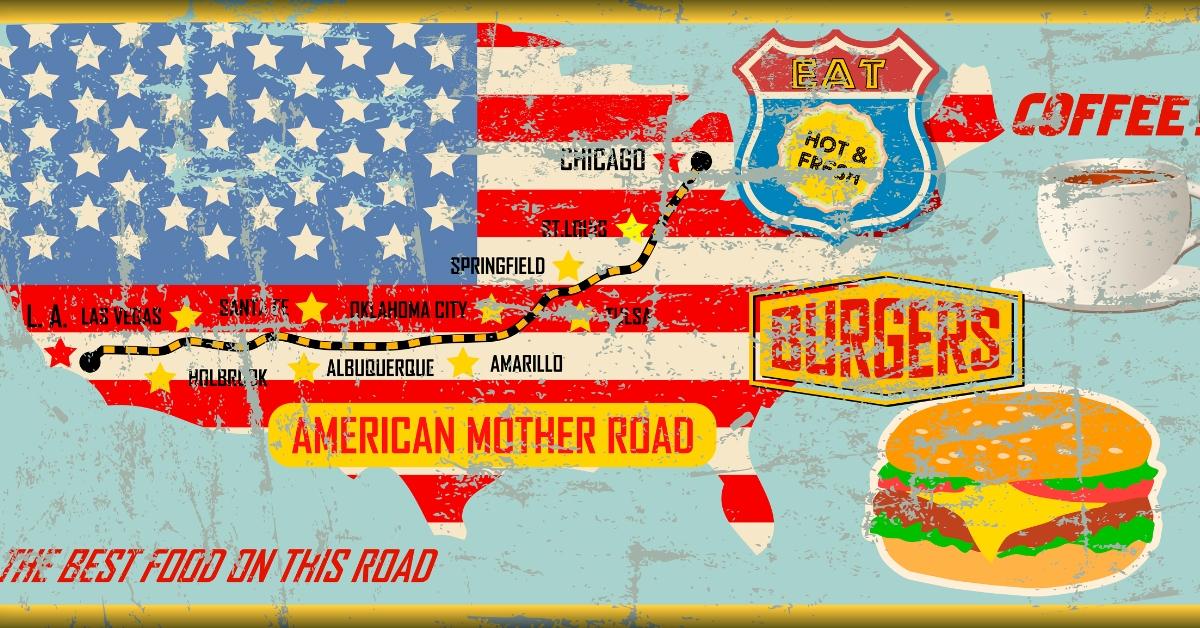 Article continues below advertisement
Why is Route 66 dangerous?
Route 66 earned its "Bloody 66" reputation in the 1940s, 1950s, 1960s, and 1970s due to the high number of fatal accidents along the route as traffic increased, according to Route66news.com. The 2016 book Route 66: A Trail of Tears, written by Barry Duncan, documents the many fatal accidents along the route in pictures.
Several stretches of the original Route 66 were particularly treacherous, including Dead Man's Curve in Towanda, Ill., per Route66news.com.
"In one bloody nine-month period in 1941, the area around Fort Leonard Wood in central Missouri saw 454 accidents on the highway," the Joplin Globe reported in 2016. "Fifty-four people died, including 19 U.S. soldiers, between January and September of that year."
Article continues below advertisement
In 1953, Route 66 was called New Mexico's "most dangerous highway" by The Gallup Independent after 110 people were killed on U.S. 66 in the first four months of that year.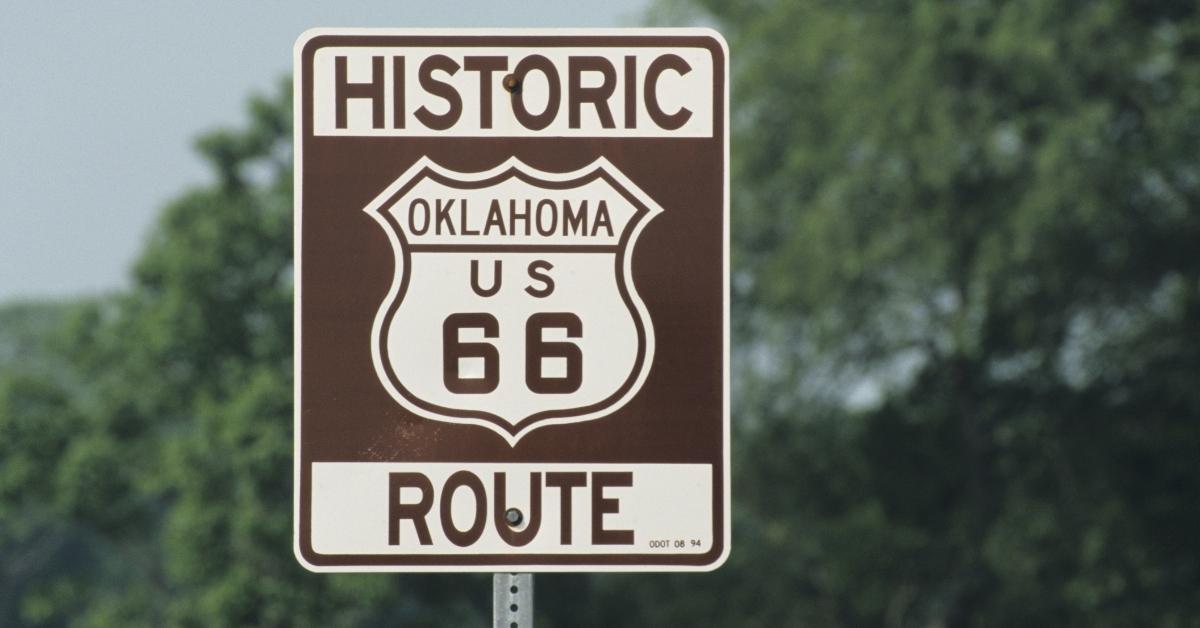 Article continues below advertisement
Is Route 66 still dangerous?
Stretches along the original Route 66 have been realigned over the years, and about 85 percent of the original U.S. 66 highway is still driveable, per The Route-66. Most of the road is paved, making it safer to travel on than it has been in the past.
These days, the most significant danger of driving Route 66 is the extreme weather you may run into along the way. Summer temperatures in Texas, Arizona, and New Mexico can climb well above 100 degrees, which can be unbearable and prevent you from enjoying any hiking or outdoor activities you plan to do. Not to mention, with extreme heat comes a greater possibility of a passenger suffering heat stroke or severe sunburn without proper precautions.
Article continues below advertisement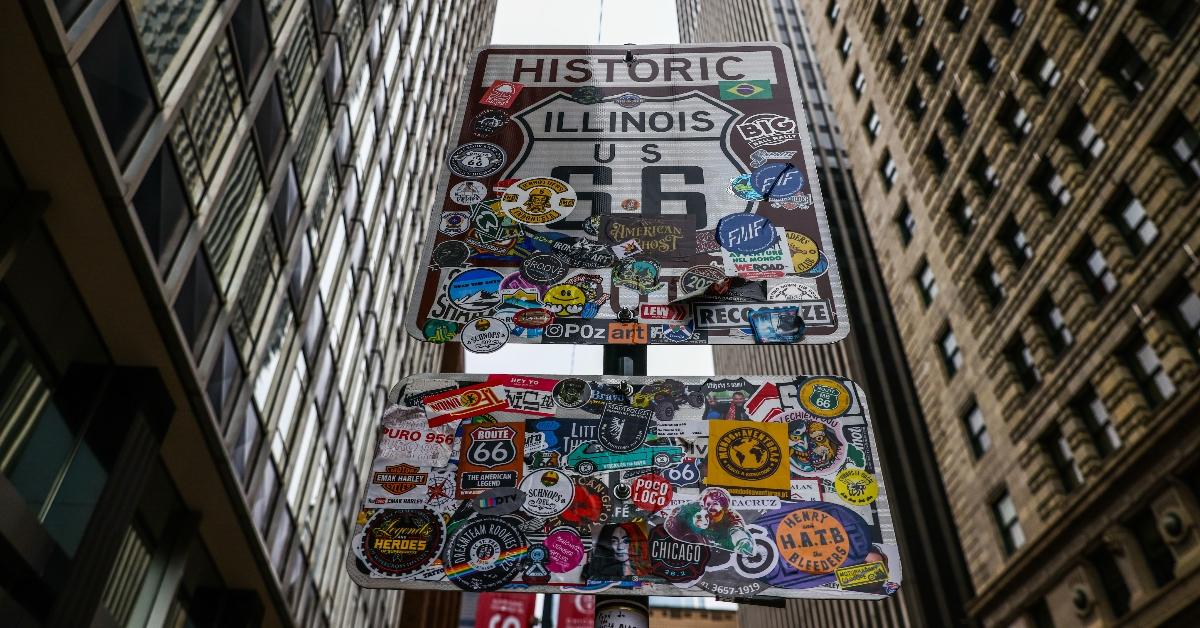 Route 66 also travels through parts of Tornado Alley in Missouri, Kansas, Oklahoma, and Texas. The dangers of a tornado occurring are higher in the months between March and June. During the winter months, temperatures drop significantly, even in states like Arizona and New Mexico.
What's the best time of year to drive Route 66?
According to Driving Route 66, the best times of the year to drive Route 66 are April, May, September, and October. During those months, you are less likely to experience extreme weather conditions. By traveling in September and October, you also have a better chance of seeing less traffic on the road because most families have already taken their summer vacations, and the kids are back in school.