Everything You Need to Know About the D.C. Cherry Blossoms
Each year people gather to see the spectacularly pink D.C. cherry blossoms. Keep reading to find out when and where to see them.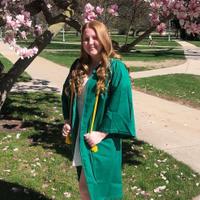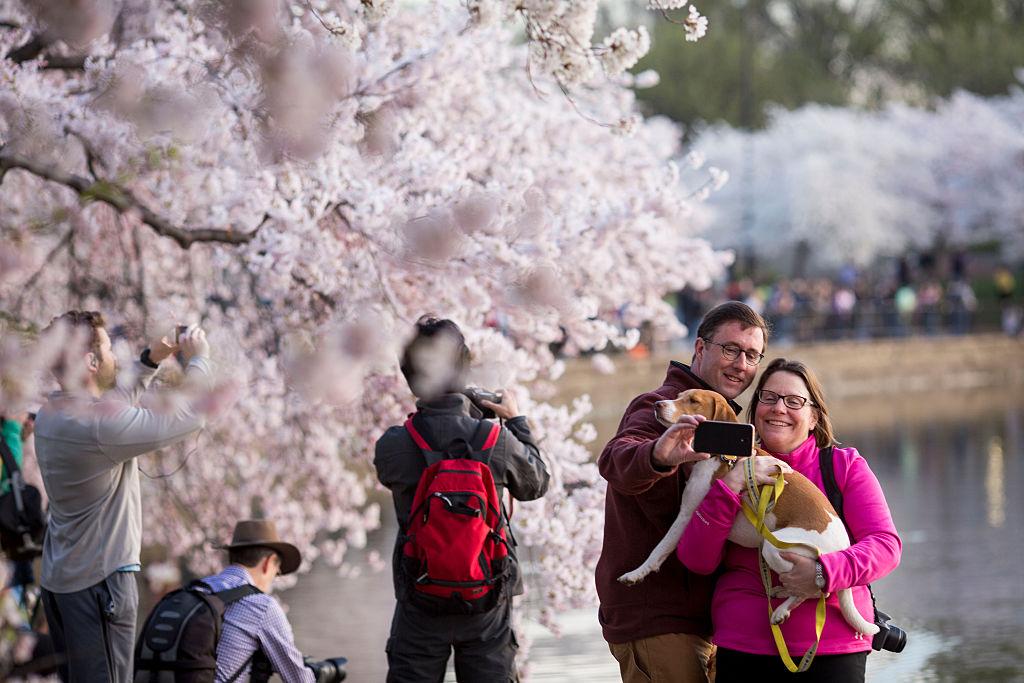 Every year, people from all over the U.S. head to Washington D.C. for the National Cherry Blossom Festival. Visitors gather to take photos, videos, and to experience everything the big event has to offer.
If you want to see the D.C. cherry blossoms for yourself, check out our mini guide on when and where to take in the view. Nature is offering us this exciting experience — you don't want to miss out!
Article continues below advertisement
When are the cherry blossoms in DC?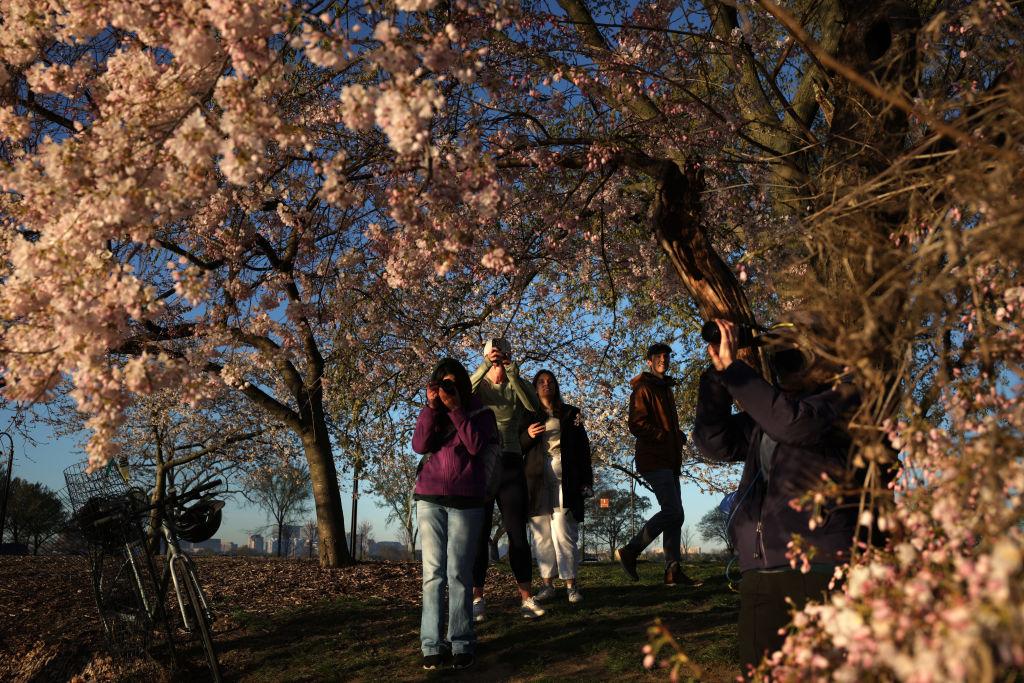 In D.C., the cherry blossom season tends to be between the last week of March and the first week of April, but the timeline can change depending on the weather. Cherry Blossom Watch reported that most of the peak bloom predictions have already passed, but that doesn't mean it's too late to see them.
As of April 3 (about 11 days after peak predictions), the beautiful blossoms are still there for visitors to enjoy. If you're still upset about missing the peak of the main blooms, there's really no need to worry — you can actually experience the Kwanzan cherry blossoms instead! There might be fewer to see, but they are just as, if not more, beautiful, according to Cherry Blossom Watch. These tend to bloom about a week or two after the main attraction.
Article continues below advertisement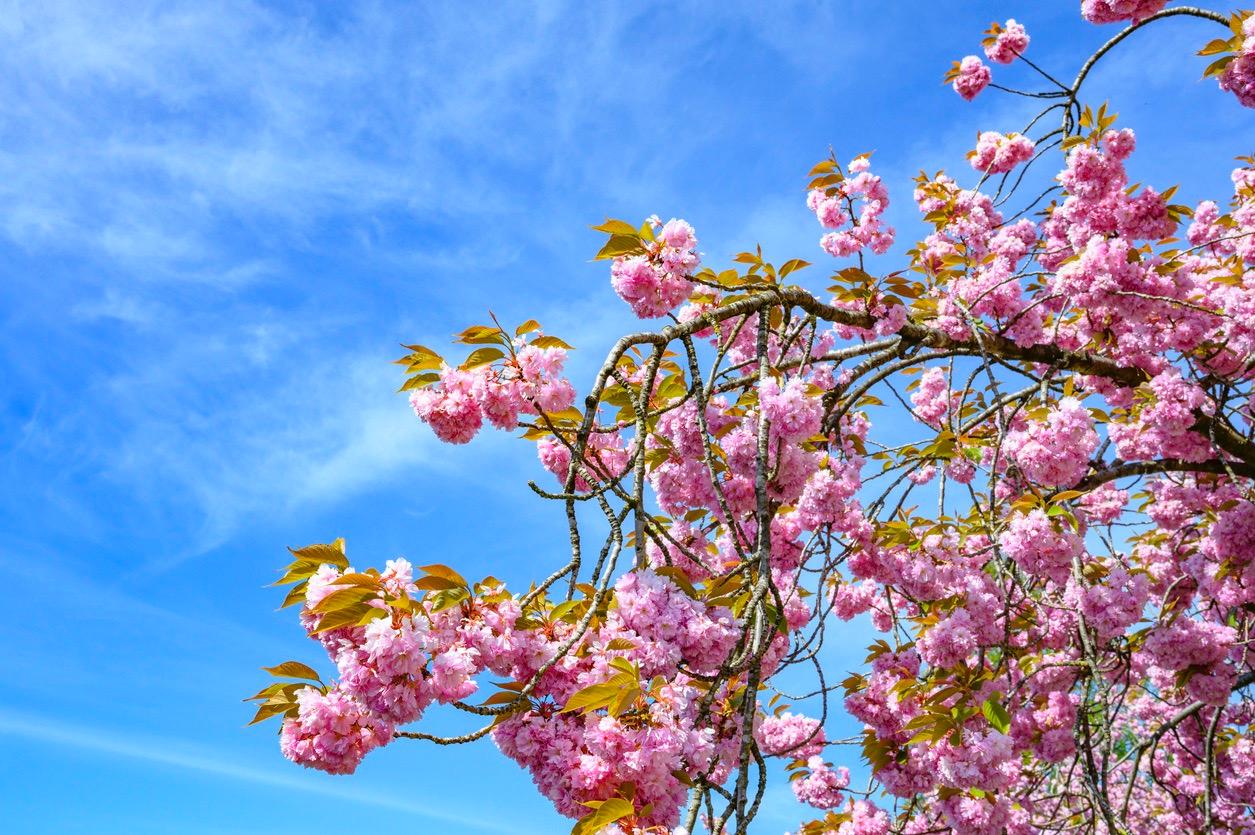 On average, the peak date for Kwanzan blossoms is near April 22. This gives you a decent amount of time to plan your visit! These flowers are a darker pink color and appear to be multilayered — some people might even compare them to roses. And who could be disappointed with roses?
How long the blooms last is completely dependent on the weather. Cherry Blossom Watch explained that if March is warmer than usual, the trees typically bloom earlier — of course, this makes total sense. But is it a good thing?
Article continues below advertisement
Unsurprisingly, this is when climate change enters the conversation. We all know that winters are becoming milder and that unseasonably warm temperatures are being experienced more often. And while this seems pleasant after experiencing a few cold months, it actually presents a lot of serious issues, especially for our beloved cherry blossoms.
As mentioned earlier, if March is a bit warmer than usual, the trees might bloom early — this is a problem. Despite warmer temperatures, cold snaps are still common during this time of year, and these erratic weather patterns are making it difficult for the trees to thrive, according to The Washington Post. If the trees bloom too early, there's a chance that they'll be damaged by hard freezes.
Over time, these trees could become so heavily damaged that a peak season might not even exist.
Article continues below advertisement
Where can you go to see the cherry blossoms?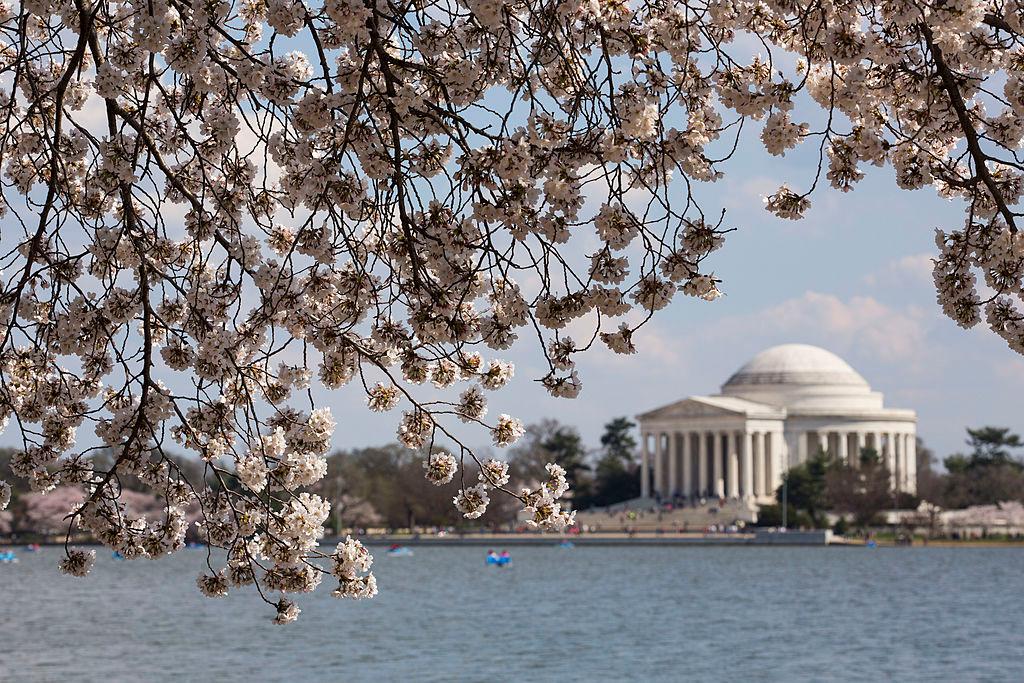 If you can, you should definitely set aside the time to go see these amazing blossoms. There are a ton of different places to take in the view, but Tidal Basin is by far the best. Along with the spectacular flowers, this area is full of historical monuments such as the Jefferson Memorial and the Washington Monument.
Even without the cherry blossoms, Tidal Basin is a great place to check out. You'll likely encounter many others touring the area — especially during the predicted peak bloom — but it's totally worth it.