Viral 'Don't Eat the Homies' Brand Has a Seriously Great Message
What is Don't Eat The Homies? This viral brand is gaining tremendous popularity, and it has a seriously awesome vegan-forward message.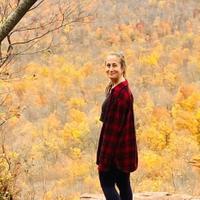 Article continues below advertisement
Don't Eat The Homies (DETH) strongly connects to its California roots, taking inspiration from the Golden State's tremendous vegan community.
"California is a world leader in vegan and vegetarian food and lifestyle. This is where we're planting the seeds of DETH. Soon, we will be everywhere," co-founder Enrique Sanchez-Rivera stated in a press release shortly after the brand launched, in 2018.
PETA has collaborated with the company, praising its message as "a movement for peace."
"Don't Eat The Homies — whose motto reads, "Your voice can change the world" — has evolved from its humble grassroots origins," PETA wrote. "The company was never meant to be a clothing brand — it was initially just a form of self-expression. It was created to spread a movement for peace and to inspire awareness of and compassion for the most vulnerable beings among us."
Article continues below advertisement
What is Don't Eat The Homies?
Jordyn Weekly, the brains behind Don't Eat The Homies, created the brand in April 2018 with a desire to spread vegan awareness. At first, she started selling her designs on a merch website; later, she started her own website. And using the phrase we now all know and love, she featured five animals: a cow, chicken, fish, pig, and horse, to show some of the most commonly tortured and exploited species in the commercial animal agriculture industry, per DETH's website.
After finalizing the design, Weekly and her friends wore the designs around Los Angeles.
Article continues below advertisement
The company starting garnering tremendous interest, and Weekly started running Facebook and Instagram ads. Eventually, it became evident the brand, whose motto reads "Your voice can change the world," had serious demand.
"It wasn't until we started running ads that I truly realized the potential of the brand. I never imagined there were so many people who thought the way I did" Weekly stated, as per DETH's website.
Now, in addition to raising awareness, the company donates 10 percent of sales to animal sanctuaries, to further advocate for the cause.
"Compassion never goes out of style," reads a statement on the site. "DETH is for anyone who respects the vegan movement as a whole. We are here to spread the message, donate, and do our part to teach peace. In reality, we are just a small scale streetwear brand... However, we will continue to dedicate our time to growing a company that has already proven to make a difference for the movement."
Article continues below advertisement
Don't Eat the Homies' collab with PETA was incredible.
At the end of last year in October 2022, PETA and DETH collaborated to release a brand new product: the Students Opposing Speciesism (SOS) x Don't Eat The Homies shirt. Featuring another zippy phrase condemning the consumption of animal products, the shirt read: "Eating animals is backward AF."
In all honesty, you've probably seen someone wearing it, especially if you live in New York or Los Angeles. They're already wildly popular.
And the best part? The proceeds from the shirt are going to SOS (Students Against Speciesism). The program, which is backed by PETA, encourages young activists on school campuses involved with advocating for veganism and against animal agriculture across the U.S. and Canada.
Even though we generally don't condone shopping for non-secondhand clothing, this is certainly advocating for an incredible cause that's close to our hearts.