Founder of Purple Carrot, Andy Levitt, Dishes Favorite Vegan Recipes and His "Green Routine" (Exclusive)
We caught up with Andy Levitt, the founder and CEO of vegan recipe box Purple Carrot, who shared his "Green Routine" as well as his favorite recipes with us.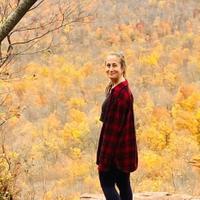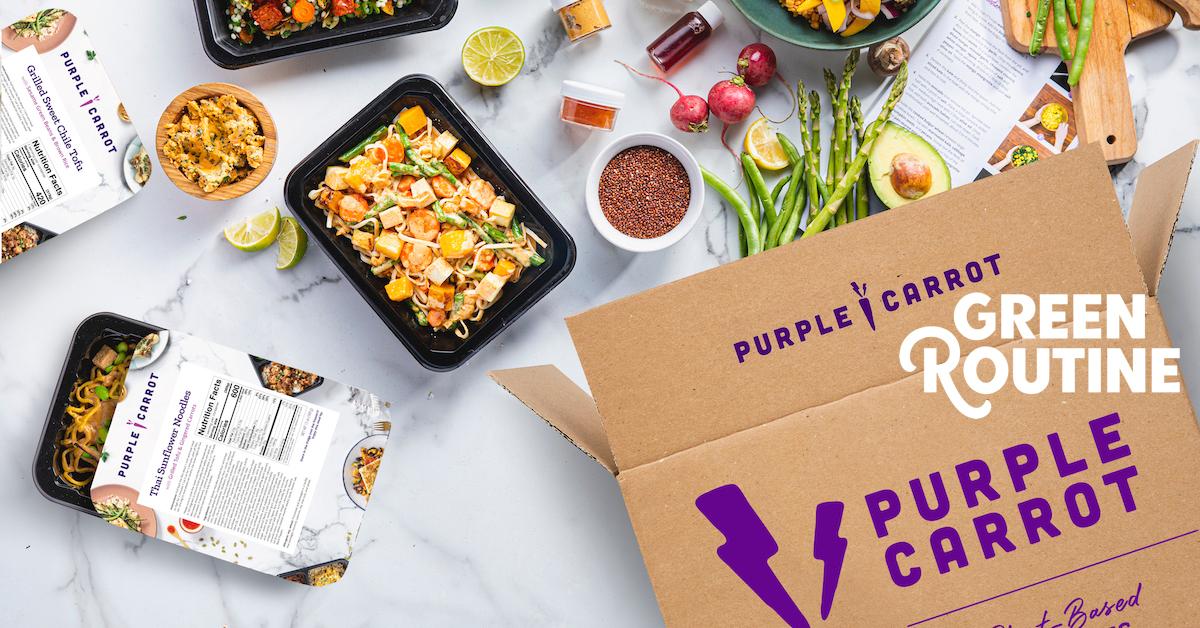 As a society, lowering our animal and animal byproduct consumption will lower our impact on the planet. Cooking meatless doesn't come naturally to everyone, though, which is why we love plant-based recipe subscription box, Purple Carrot. We were honored to speak with the company's founder and CEO, Andy Levitt, via email. The entrepreneur, who is widely respected in the plant-based community shared his views on the world of plant-based eating, his favorite recipes, and Green Routine via email.
Article continues below advertisement
Levitt says he's beyond excited to see the continued evolution of plant-based eating, and to see how it affects Purple Carrot as a business.
"I am happy to observe how the vegan movement has become more accepting of people who want to eat more plant-forward without fully committing to a 100 percent plant-based diet," he tells us via email.
"I think as more people embrace plant-centric approaches to their food choices, more products will enter the market to support the growing demand. As these novel products gain traction, it becomes easier and easier for consumers to make informed food choices without sacrificing flavor, texture, or taste."
Below, the entrepreneur shared his Green Routine with us, to show how sustainability and plant-based cooking has impacted his life.
Article continues below advertisement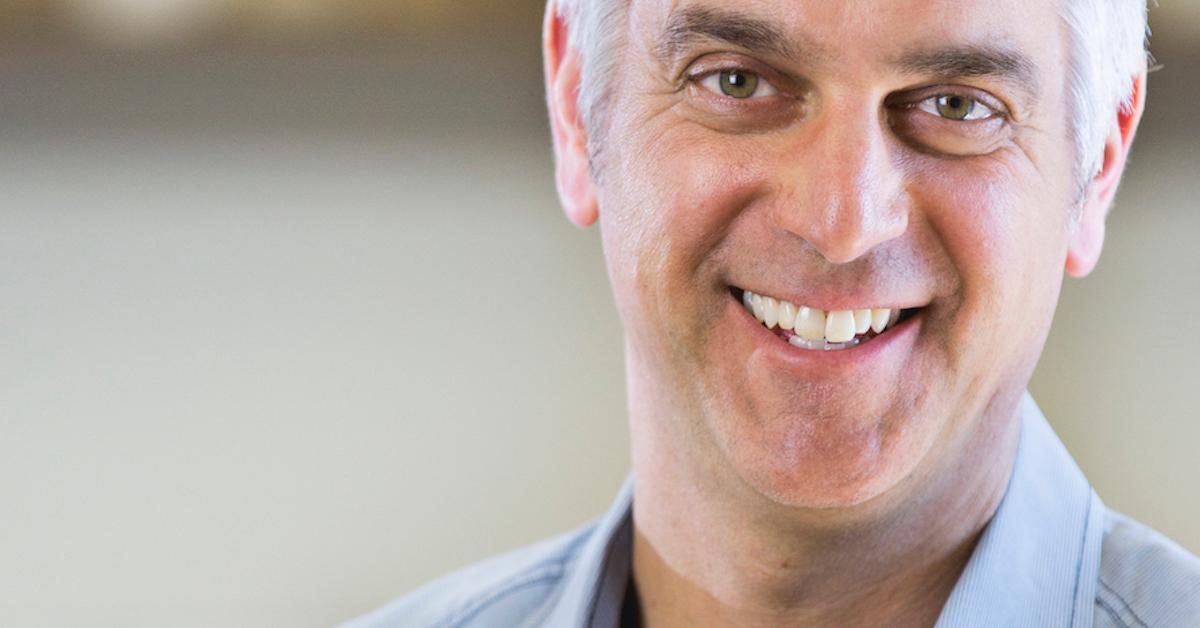 GREEN MATTERS: What inspired you to start a plant-based recipe subscription box?
ANDY LEVITT: I had spent the bulk of my professional career in the pharmaceutical industry, focusing on the value of western medications to treat chronic health conditions. But in January 2014, my wife and I watched Forks Over Knives, opening my eyes to the power of plant-based food as medicine.
The meal kit category was in its relative infancy at that point, and as an entrepreneur, I decided in that moment that more people needed to know about the power in — and potential from — eating a plant-based diet, and would launch a new meal kit company that would be exclusively plant-based. Nothing like it existed in the market, and I believed that creating a differentiated product would enable us to earn our share of customers, positioning the product as "vegan food for non-vegans."
Article continues below advertisement
GM: What was it like to start the first-ever plant-based recipe subscription box? Did you get pushback?
AL: Most people said I was crazy — and that was a solid signal that I was on to something! It was far from easy! In fact, investors were not eager to invest in my idea; it was challenging to build a team, and our brand was one of a sea of meal kit competitors each trying to capture the attention of the time-pressed consumer. But all that initial work was essential for understanding what consumers were looking for, and learning how to create delicious meals. It's the foundation that allowed us to thrive as we grew into a national brand.
GM: What are a few of your all-time favorite Purple Carrot recipes?
AL: Our culinary team creates a stunning array of mouthwatering plant-based meals that cut across a range of cuisines, cooking styles and flavor profiles. I always love our Tofu Banh Mi sandwiches and our Peruvian Jackfruit Torta. Our Buffalo Tempeh Tacos are also shockingly delicious!
Article continues below advertisement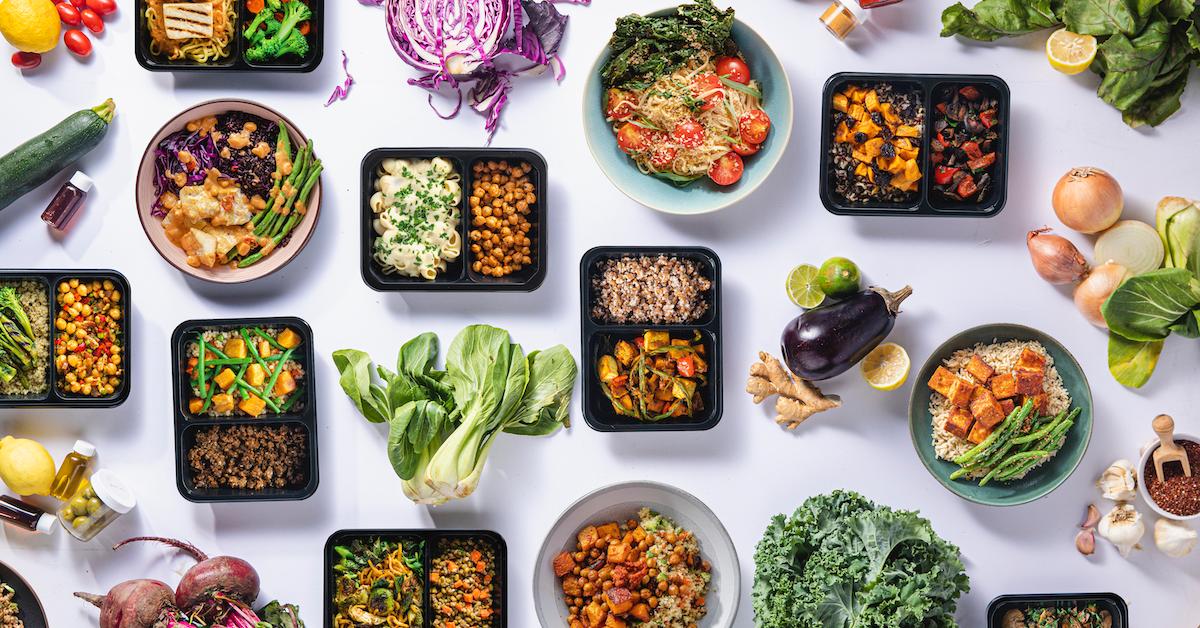 GM: What impact do you hope Purple Carrot will have on the planet, society, and beyond?
AL: Our mission at Purple Carrot is to help people eat for life, making it easy and convenient to incorporate plant-based meals for their health and the health of our planet. As I like to tell my team, we're all in this together and I like to think that Purple Carrot will continue to be a positive force against the challenges we face with respect to global warming and increasing incidents of chronic disease.
Article continues below advertisement
GM: Would you ever host a plant-based cooking show? Cable needs one!
AL: I'm flattered! I'll leave the hosting to our culinary team, as they are the real superstars of the show.
GM: Do you have future plans to make Purple Carrot even more sustainable, in terms of plastic waste, etc.?
AL: Ever since our inception in the fall of 2014, the topic of sustainability and packaging has been at the forefront of consumers' concerns and the Purple Carrot team. This is part of a bigger, category-wide challenge to limit our impact on the environment.
It's always a topic of conversation among our leadership team, and we continue to endeavor to make Purple Carrot a more sustainable company. Right now, we're in the midst of qualifying to become a Certified B Corporation, and align more closely with the ideas of sustainability and waste reduction as key to our future.
Article continues below advertisement
"Green Routine" is a series from Green Matters that invites notable people in the environmental space to share the efforts they make to live more sustainably.
Green Matters' new book, Green Living, is the perfect guide to living an eco-friendly lifestyle for people at every stage of the process. You can order Green Living here.