10 Thrift Stores You Should Check Out In Springfield, Missouri
Looking for a bargain? Check out these 10 thrift stores in Springfield, Missouri, where you can find everything from clothing to baby accessories.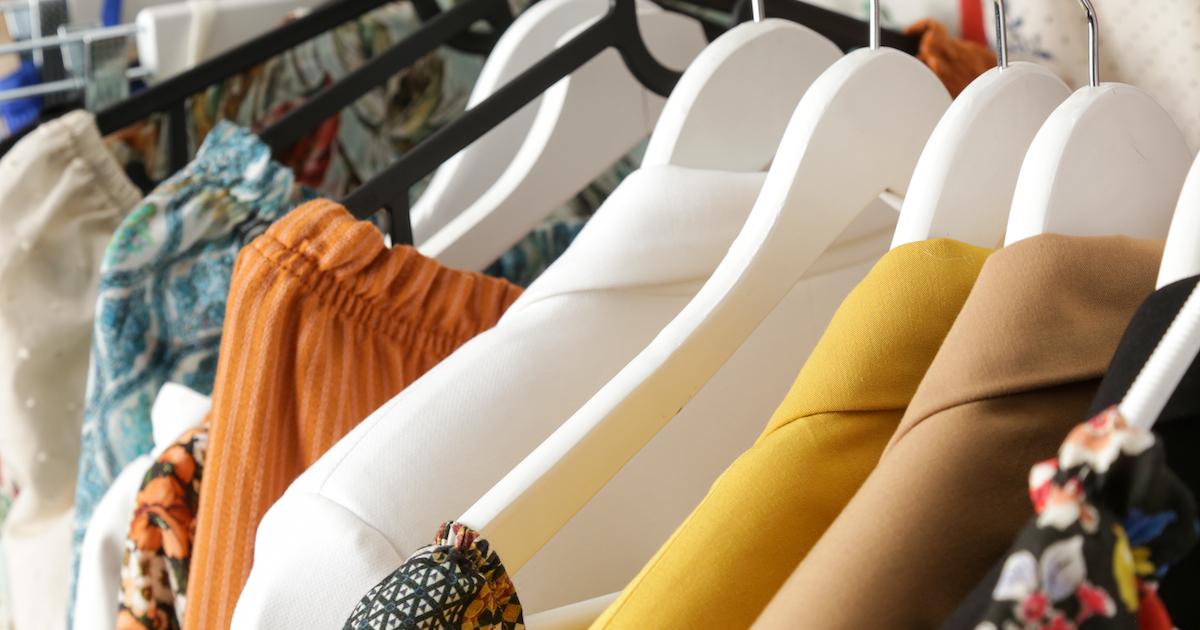 Article continues below advertisement
Thrift Haven
Thrift Haven, located at 1312 S. Glenstone Ave., is affiliated with the Fair Haven Children's Home, a state-licensed facility that provides a safe home for children who have been victims of abuse, neglect, or abandonment. All proceeds from sales at the store are used to provide for the needs of the children living a Fair Haven. The store sells everything from clothing, books, and housewares to appliances, furniture and electronics.
Renewed Treasures Thrift Store
The Renewed Treasures Thrift Store at 824 W Commercial St. has been called a hidden gem by locals who shop there. Every day, the thrift store offers a different sale on certain items. "If you haven't been here, you need to go. I promise you won't be disappointed," says one Google reviewer.
The thrift store is part of the Renewed Treasures Ministries, a not-for-profit organization that provides a transitional home for women coming out of "Life Controlling Issues."
Article continues below advertisement
After Thoughts Thrift and Shop
Customers give high ratings to the After Thoughts Thrift and Shop at 2244 S. Campbell Ave. One Google reviewer described it as a "great shop with a lot of variety," noting that they found a Gucci belt in great shape there.
The store is open Wednesday through Saturday, and closed Sunday, Monday, and Tuesday.
Article continues below advertisement
Allure Flea Market
Allure Flea Market touts itself as the 'home of the $5 jeans." Located at 1834 N. Glenstone Ave., this thrift store has children's clothes, toys, women's fashions, home decor, antiques, and more. With 42 different vendors selling their wares, you're sure to find what you're looking for.
Allure Flea Market is open Monday through Friday from 10 to 6, Saturday from 10 to 4, and closed Sundays.
Article continues below advertisement
Neat Repeats Boutique Thrift Store
When you purchase something at Neat Repeats Boutique Thrift Store at 313 E. Battlefield Rd. (Suite F), you earn points you can use to get a discount on your next purchase. The store is owned and operated by the Freedom's Rest Family Violence Center, and proceeds from the sales directly support services for survivors of domestic and sexual violence. There is also a Neat Repeats location in Ozark.
Article continues below advertisement
Uptown Cheapskate Springfield
Uptown Cheapskate specializes in secondhand designer apparel and accessories for young adults. The Springfield store at 1724 E. Battlefield Rd. (Suite B), is one of about 100 locations across the country. Most of the items in the store are just two to three years old.
"Our goal is to make fashion available to everyone at less than mall prices while keeping the world in better shape by recycling clothing," reads the store statement on Google.
Article continues below advertisement
Other Mothers
Mothers and moms-to-be will love Other Mothers, a resale shop specializing in children's clothing, maternity clothing, children's furniture, and everything else new parents need for their baby. The store carries new and pre-owned merchandise, and its unique exchange program enables you to trade your items for in-store credit. There are two Other Mothers locations in Springfield, at 1430 West Kearney St. and 642 East Battlefield Rd.
Article continues below advertisement
Blind Community Thrift Store
The Blind Community Thrift Store is at 2713 N. Kansas Expy. in the Town & Country Shopping Center. The store has clothes and shoes for the whole family, as well as mattresses, furniture, and other home decor. Proceeds from the thrift store are used to help the Blind of Missouri and the local Springfield community. The store has partnered with the Technology Association for Visually Impaired Missourians (TAVIM) to help the Blind of Missouri obtain and be trained on adaptive technology.
Article continues below advertisement
Plaid Door Resale Boutique
The Junior League of Springfield operates the Plaid Door Resale Boutique at 2574 E. Bennett St. The resale boutique opened its doors in 1976 and carries high-quality women's and men's clothing, accessories and home decor. "Love the Plaid Door!! I've found so many great quality and unique articles of clothing. Anytime I wear their clothes, I get complimented by my friends!" reads one Google review for the store.
Article continues below advertisement
Red Racks Thrift Store
There are three Springfield locations of Red Racks Thrift Stores, which are owned and operated by the Disabled American Veterans (DAV). The stores are located at 2843 E. Sunshine St., 1707 W. Battlefield Rd., and 1711 North Glenstone Ave. The stores carry clothing, shoes, housewares, toys, games, tools and more. The Sunshine St. and Battlefield Rd. locations both have mattresses as well.