Who Is the 'Jazzy Vegetarian?' The Face Behind the Popular PBS Show
Who is the 'Jazzy Vegetarian?' Laura Theodore is the face behind the popular PBS cooking show. Theodore showcases vegetarian recipes on her show.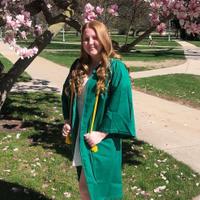 With so many people living a vegetarian and vegan lifestyle, plant-based chefs and TV shows are gaining momentum. These sustainable diets are usually pretty popular among environmentalists and animal rights activists.
Ever since airing on PBS in 2011, Jazzy Vegetarian has been featuring some amazing vegetarian recipes. But who is the Jazzy Vegetarian? Well, she's a vegan chef — and an award-winning jazz singer.
Article continues below advertisement
Laura Theodore is the Jazzy Vegetarian.
Theodore has been eating plant-based for over 25 years, according to PBS. These days, we're pretty lucky to have Pinterest so that we can search up an endless amount of vegetarian recipes, but it wasn't so easy back then. Plant-based recipes were absent from most cookbooks back then; this prompted Theodore to start creating her own. Her goal was to develop recipes that were accessible and easy.
She isn't just a host, though; she also did a weekly radio show for Jazzy Vegetarian on BlogTalkRadio and had a blog about sustainable living. Now, she has a weekly podcast called The Laura Theodore Podcast, where she gives her best tips for living a healthy lifestyle and shares some of her fun plant-based recipes.
Article continues below advertisement
Perhaps one of the more interesting aspects of her career is her background in jazz. Theodore has toured the country as a jazz singer and was even in the Grammy category for Best Jazz Vocal, according to PBS. How often is your favorite chef also a jazz singer? That's pretty unique.
Even though Theodore is a vegan chef, her show is called Jazzy Vegetarian because she didn't know if people even knew what vegan meant back then, she wrote on her website. As the author of six vegan cookbooks, she's collected quite a few accolades. Theodore has received the Taste Award for Best Health and Fitness Television Program, and she was also the Top 100 Vegetarian Blog Awards winner.
Article continues below advertisement
All about Jazzy Vegetarian:
The show Jazzy Vegetarian instructs viewers step-by-step through easy, delicious, and healthy vegan recipes. Her mission is to make the world better by developing recipes that are modern and mindful. During the show, Theodore shares all of her tips and tricks for living plant-based.
Each program has a different theme. On her website, fans can see all of the recipes that were made during each season. Some of Theodore's favorites are Mac n' Peas with Creamy Butternut Squash Sauce, Vegan Lemon-Raspberry Swirl Cheesecake, Mad Mocha Marbled Mousse Pie, Root Veggie and Lentil Trio Stew, and the Flourless Oatmeal-Banana Breakfast Cookies.
Article continues below advertisement
The show has been featured in countless newspapers and magazines. Some of Theodore's most memorable moments are being on the cover of American Vegan Magazine and walking the HBO red carpet during a fundraising event for Farm Sanctuary, according to her website.
Following a vegan lifestyle is a great thing to do for the planet. If you're interested in the sustainable diet, Jazzy Vegetarian might be able to give you some useful information and recipe ideas. To keep up with Theodore, you can read her blog posts and listen to her podcast.