Here's How to Watch the Only Game That Matters — aka the 2022 Puppy Bowl
One of the greatest adoption events, the Puppy Bowl, is returning for yet another year of cuteness. Here's how, when, and where you can tune in.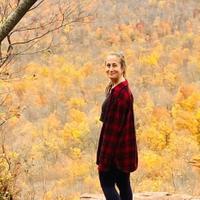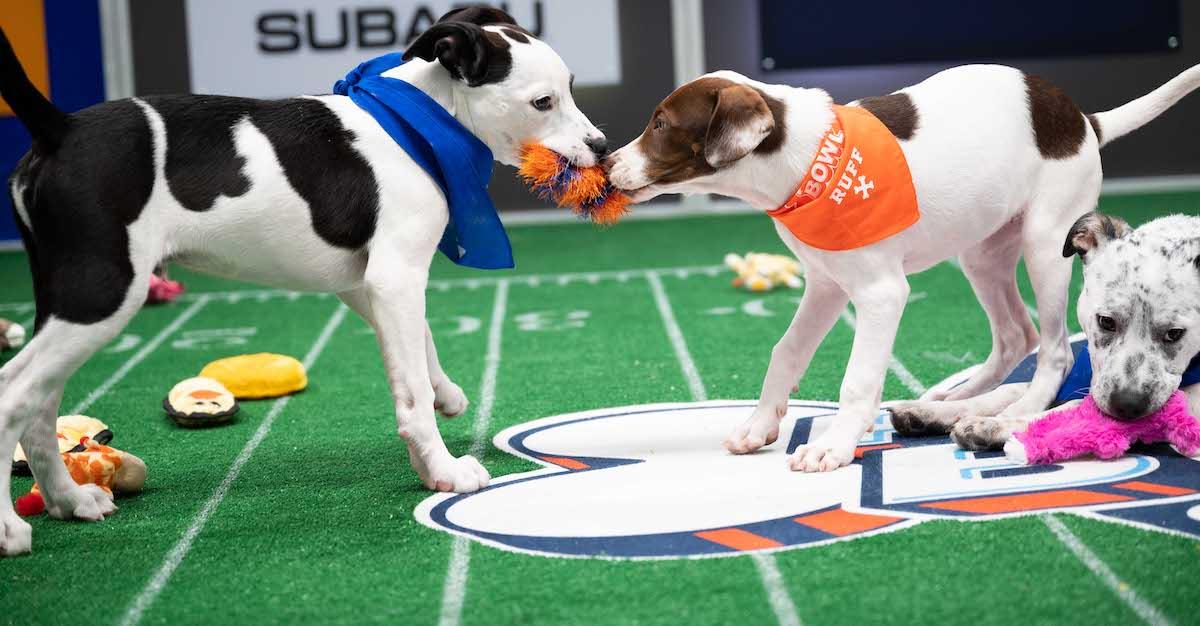 Dog enthusiasts and aspiring pet parents across the nation are looking forward to the greatest game of year: Puppy Bowl 2022. The annual event, which takes places just before the Super Bowl, features adoptable pups from around the country, having them "face off" in a chaotic and seriously adorable "football" game, in competition for the "Lombarky" trophy. Then in the end, each of the pups are adopted.
There's even a kitty half-time show for cat enthusiasts, too.
Article continues below advertisement
Needless to say, the Puppy Bowl is easily the most important game of the year.
Keep reading for more on how to watch the 18th iteration of the Puppy Bowl, and to catch a glimpse of this year's lineups for Team RUFF and Team TUFF. But before we get into anything, take a look at the trailer for this year's game, below.
Article continues below advertisement
How can I watch Puppy Bowl 2022?
Get those snacks ready, folks, because we have three full hours of adorable puppy playtime ahead of us this weekend. The big event will be streaming just ahead of the Super Bowl on discovery+ and on Animal Planet on Sunday, Feb. 13 at 2 p.m. EST/11 a.m. PST. This year, the game is even bigger than usual. According to a press release, the Puppy Bowl will be highlighting even more shelters (67 in total) and inspiring adoption stories than ever.
Puppy Bowl 2022 will also have the most puppies featured on record. This year, it will feature a total of 118 dogs from 33 states — so prepare to be severely overwhelmed with cuteness. There will be slo-mo cams to see each and every fumble, trick, and shake. And if you're super dedicated, you can tune into the Pre-Game Show at 1 p.m. EST/10 a.m. PST to hear insight from sportscasters Rodt Weiler, Sheena Inu, James Hound, and field reports Mini Pinscher and Greta Dane.
Article continues below advertisement
Famed "Ruff-eree" Dan Schachner will obviously be reffing the game again, and it will be hosted by beloved duo, Snoop Dogg and Martha Stewart. They will be joined by a number of celebrities that have rescued pets to judge the game, including Olympic skier Gus Kenworthy, and comedian Kym Whitley.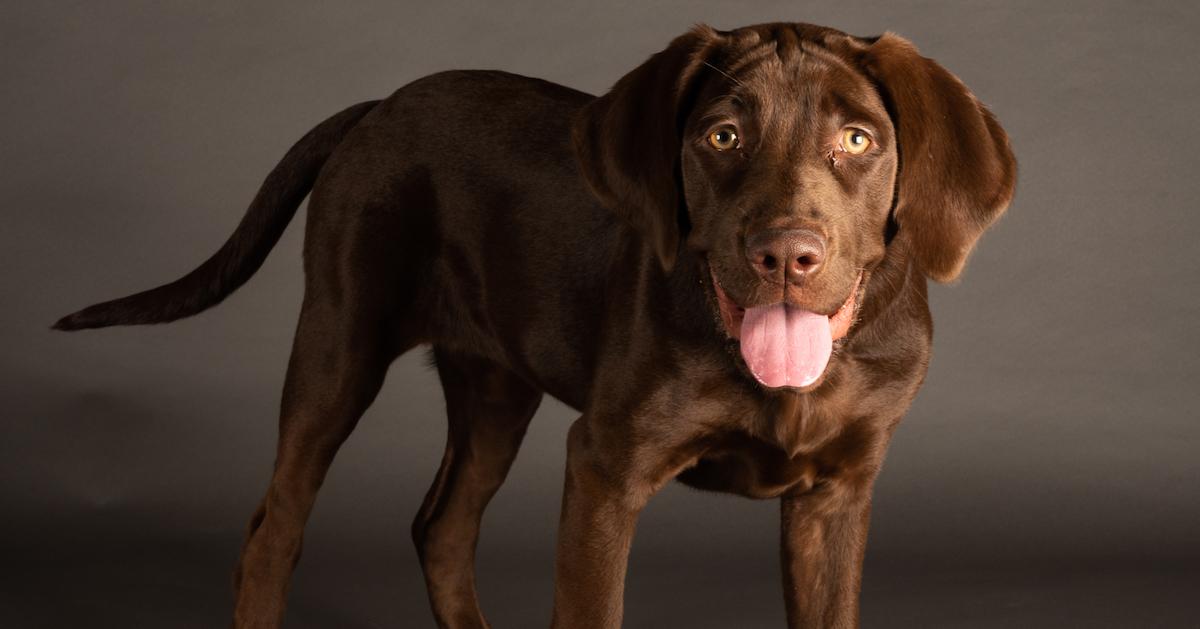 Article continues below advertisement
What to know about the Puppy Bowl lineup, and how to adopt the pups:
As previously mentioned, the puppy lineup is bigger than ever this year, but there are a few highlights to get excited for. There will be Pongo the Dalmatian puppy, who was rescued from a Virginia shelter and flown to the Puppy Bowl, thanks to Pilots to the Rescue. There will also be Puppy Bowl's first Hawaiian pup from Maui Humane Society, a Staffy named Hoku. And we can't wait to see a number of older rescues featured, including a Greyhound mix named Sharkey.
Many of the dogs featured in the Puppy Bowl are sadly already adopted, but that isn't to say you won't be able to find one of their siblings. Each dog's shelter is revealed, so you can look into the other pups available at said shelters, to hopefully take a pup home.
Article continues below advertisement
Our favorite ethical coffee company is partnering with Animal Planet ahead of the big day.
Grounds & Hounds Coffee Co., a coffee company that tirelessly promotes the #AdoptDontShop movement and donates profits to a different rescue initiatives each month, partnered with Animal Planet for the month of February, to release a limited-edition Puppy Bowl 2022 collection. In addition to the 100 percent organic 2022 Puppy Bowl Blend, the collection includes a dog bandana and a plushie football so your pup can experience the victory of a touchdown on their own.
Article continues below advertisement
With that in mind, we absolutely love the Puppy Bowl, and seriously cannot wait for another great game.
Green Matters' new book, Green Living, is the perfect guide to living an eco-friendly lifestyle for people at every stage of the process. You can order Green Living here.