PetSmart Whistleblower Exposes Animal Cruelty at the Pet Superstore
A man claiming to be a former PetSmart employee is exposing alleged cruelty at the pet superstore.
Adding a pet to your family can be a wonderful, enriching experience, whether it's a dog, cat, bird, fish, rodent, or reptile. However, you should always try to adopt a pet rather than shop for one at a pet store.
Article continues below advertisement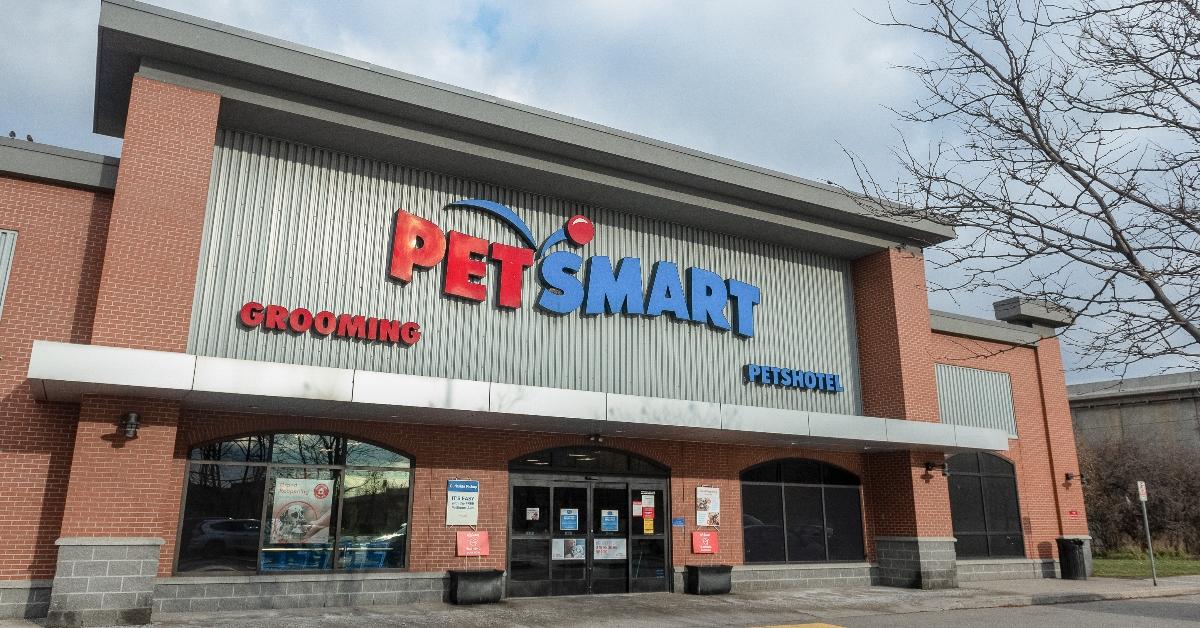 Article continues below advertisement
A former PetSmart employee is sharing TikTok videos exposing the store's alleged mistreatment of animals.
According to Martinez's TikTok page, he formerly worked for six months as a Customer Engagement Leader (CEL) at a PetSmart in Bellingham, Mass., before he was let go "due to false accusations and me declining to sign off on it."
He said in his fifth month working at PetSmart, he reported the store for animal cruelty. The store then allegedly cut his hours, and after returning from a family vacation, Martinez was surprised when he was terminated from the job and escorted from the building.
Article continues below advertisement
"I'm posting this so everyone knows what really happens in those shops," Martinez wrote in a TikTok video. "I was the only employee in the shop who could handle every animal and know how to properly care for them. Every time they get a worker that can do these things, they over work them and let them go. I feel bad for the animals that remain in the shop without me."
Article continues below advertisement
Most of the videos Martinez has posted to TikTok include clips he took while still employed at PetSmart. In one video, he is giving water to a chameleon by hand. "Malnourished and thirsty," the video script reads. "Found in a completely dry enclosure at 100+ degrees."
Another video shows Martinez taking plastic containers holding beta fish and very little water and putting them in the store fish tanks. "Every day, I had to save animals because of the wrongdoing of other employees and managers," Martinez said in the video. "Eight hours after the store opened and six hours after these fish arrived at the store, these fish were sitting in cups empty on the floor in the back room. As I came in for the afternoon shift, I rushed to get them into the tanks."
Article continues below advertisement
Commenters to Martinez's video praised him for helping the animals. Some other former PetSmart employees commented that they have seen similar abuses. "They quit giving me hours [because] of me taking the animals too much to the local vet. I ended up leaving and working at a vet clinic [because] I couldn't take it," commented one person.
"As a teenager, I worked at this despicable pet shop in a shopping mall and actually found a dying baby ferret in the backroom trash," commented another.
Article continues below advertisement
What to do about animal cruelty at PetSmart:
Unfortunately, Martinez's allegations about animal cruelty at PetSmart aren't the first. An undercover investigation by PETA found one Connecticut PetSmart store had a "sick room" full of animals "who lay hopelessly, just waiting to die."
Article continues below advertisement
In 2018, authorities in Nashville raided a PetSmart store and found at least six animals that were "sick, injured or exhibited clinical signs of illness," reported CBS News.
PetSmart did not immediately respond to Green Matters' request for comment. If you want to help stop animal cruelty at PetSmart, the best thing you can do is not support the company and stop shopping there; you can also contact the company and share your concerns.