Senior Rescue Dog and TikTok "No Bones" Sensation, Noodle the Pug, Has Died
Last year, senior rescue dog, Noodle the pug, became a TikTok star for his "bones or no bones" videos. Sadly, he died this past weekend at age 14.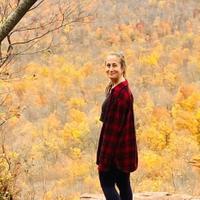 It's an incredibly sad day for the TikTok community.
After battling severe health issues for several months, social media sensation Noodle the pug has died. The widely beloved pup, who was rescued as a senior dog, gained international recognition for his "bones or no bones" TikTok series last year. Noodle's dad-ager, Jonathan Graziano, took to the app on Saturday, Dec. 3, to inform his 4.4 million followers that Noodle had passed on peacefully in his New York City home the previous day.
Article continues below advertisement
In the TikTok video, Graziano tearfully revealed that Noodle had passed in his arms.
"I am so sorry to have to share this, but Noodle passed yesterday," Graziano told Noodle's millions of followers. "This is incredibly sad. It's incredibly difficult... It's a day that I always knew was coming but never thought would arrive."
"Although this is very sad, I want to encourage you to celebrate him while we're navigating this sadness," Graziano continued. "He lived 14 and a half years, which is about as long as you can hope a dog can and he made millions of people happy. What a run. Thank you for loving him, thank you for embracing us, and give your dog a cheese ball tonight — but it has to be the fake stuff."
Full video, below.
Article continues below advertisement
How did Noodle the pug die?
As previously mentioned, Noodle the pug died on Friday, Dec. 2 at age 14. Though he seemingly died peacefully, he sadly had endured several grueling months of health issues — likely related to his old age.
In September, Graziano stopped posting Noodle quite as regularly as he used to. According to NPR, this was reportedly because they had been traveling quite a bit, but also because Noodle's health had been declining.
Article continues below advertisement
On Sept. 28, he said in an Instagram video: "He's doing good not great... we're working on great, but we're doing a little recalibration here."
"The king had a solid night and is taking it easy today and has very little feedback on how things are going. operation: pug preservation continues!" he also wrote in the caption.
A day later, he explained further, saying: "He's 14.5 yrs old and as many of you know A LOT comes with that kind of age. We're just navigating some of the 'a lot' right now."
Article continues below advertisement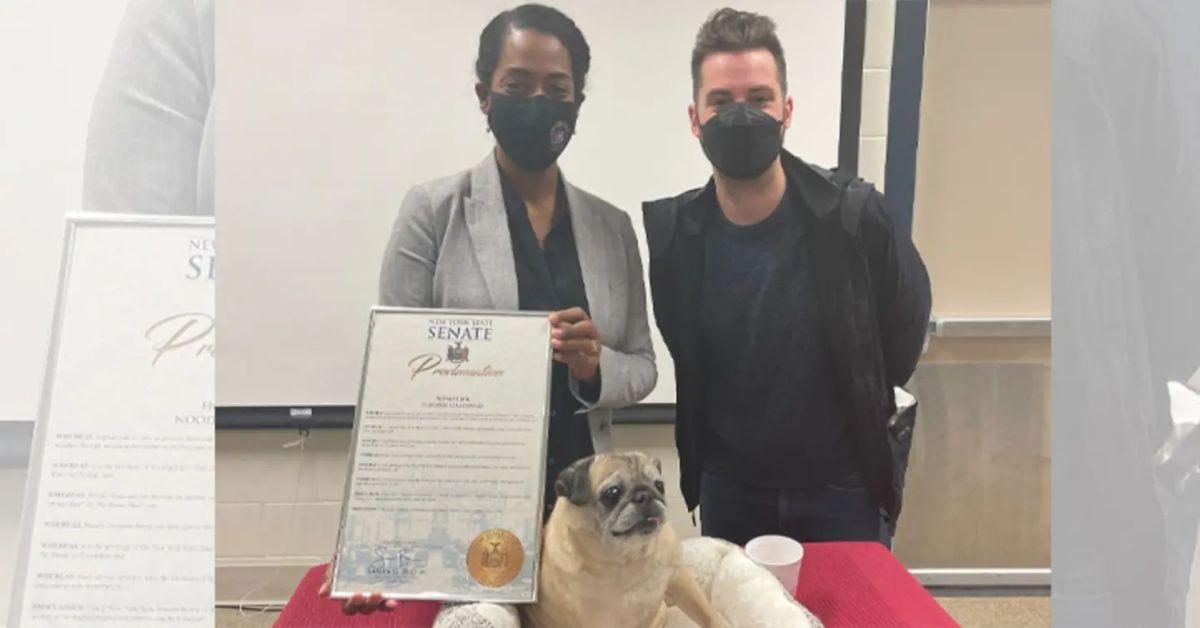 Who was Noodle the pug?
Noodle the pug was rescued as a senior dog — in a March 2022 interview with The Spruce Pets, Graziano recalls adopting Noodle just after getting hired at BarkBox, where taking your dog to work is the norm. He didn't have a dog at the time, but someone came up to him at an event, and asked if he'd be interested in adopting a 7-year-old pug named Noodle.
"I hadn't thought too critically about it, but she showed me his photo and I was just like, 'Yeah, let's do it,'" he recalled.
Article continues below advertisement
"There was very something 'the wand chooses the wizard' about it," he stated at the time, feeling as though it was fate. "He just came to me and he had this sweet little photo and I was like, 'What if I took care of this old pug for as long as I can, and here we are almost 6 years later. It's amazing."
Article continues below advertisement
In memory of Noodle the pug, here are our favorite videos of the beloved rescue pup:
Noodle the pug garnered attention in 2021 after Graziano started posting his "bones or no bones" videos every morning.
In each video, Graziano would sit Noodle upright, and if he stood on his own, it was a "bones day" — a sign that his followers should seize the day — and if he flopped over, it was a "no bones day," implying his followers should take a day to rest.
That said, his videos were beyond adorable — check out a few of our favorites, below.
Article continues below advertisement
Article continues below advertisement
Rest in peace, Noodle. Our utmost condolences go out to Graziano, as well as Noodle's many fans.