Why Kaitlyn Bristowe Adopted Her Two Golden Retrievers, Ramen and Pinot (Exclusive)
Kaitlyn Bristowe opens up about her dogs, why she advocates for "adopt, don't shop," and 'The Bachelorette.'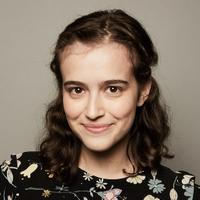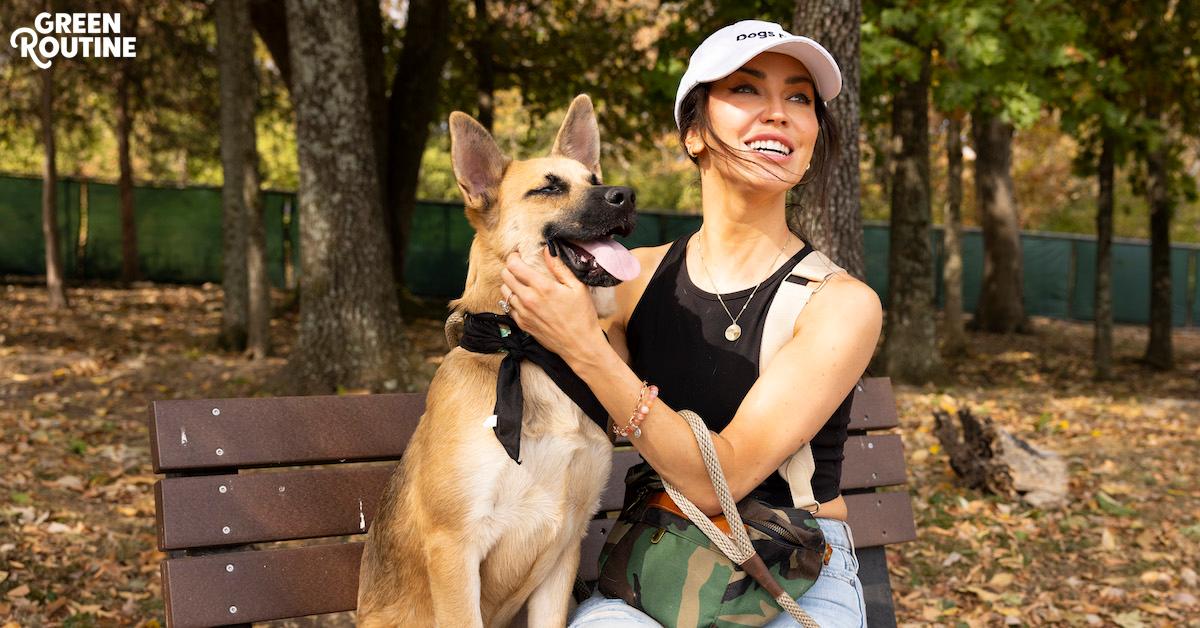 The fabulous Kaitlyn Bristowe is best known for being on The Bachelorette, winning Dancing with the Stars, and of course, loving wine. But when she's not busy hosting reality shows or her (wine-themed) podcast, she spends a lot of time with her two rescued Golden Retrievers, Ramen and Pinot.
"I am obsessed with them," Bristowe says with a smile, speaking of her two dogs, both of whom she rescued from Bunny's Buddies. So when Mars Petcare asked her to become an advocate for the Service Humans Needed campaign, she knew it was a perfect fit.
Article continues below advertisement
"I was actually really excited, and to be honest, proud to partner up and team with Mars," she tells us. The campaign aims "to bring awareness to the importance of supporting adoptable dogs and cats across the U.S. and Canada," Bristowe explains.
According to Mars, in North America, there are currently over 250,000 dogs and cats in U.S. shelters and 80,000 in Canadian shelters; nearly 90 percent of U.S. shelters have also faced concerning rates of overpopulation and resource constraints this year.
"There are so many ways and every act of service, big or small, can help," Bristowe says, suggesting that people rescue, foster, or even just post on social media in support of Service Humans Needed and rescuing animals. "Hundreds of thousands of dogs and cats across the U.S. and Canada that need our help right now. And it just breaks my heart, and I love being able to use my voice and platform to shine a light on it."
Article continues below advertisement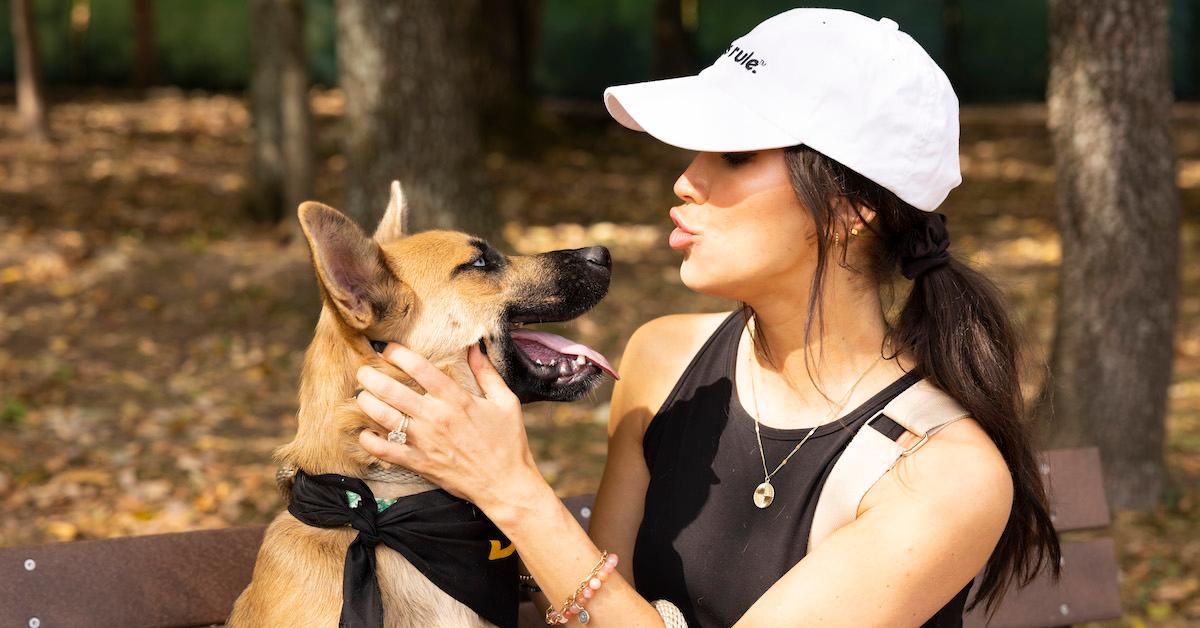 To learn more about Bristowe's passion for animal rescue, her tips for helping animals, and her thoughts on hosting The Bachelorette, we interviewed her via Zoom for our "Green Routine" series — keep reading to hear what she had to say!
This interview has been edited and condensed for length and clarity.
Article continues below advertisement
GREEN MATTERS: When did you first get involved in dog rescue?
KAITLYN BRISTOWE: I've always wanted to rescue a dog. We grew up with dogs, and once I moved away from home, I always tried to actually get involved with local shelters. And I always thought that my next dog would be a rescue.
I got into a relationship, as we all know, from The Bachelor franchise, and he had a dog, and I just fell in love with having a dog around. And we obviously broke up — spoiler alert! And I was like, I need a dog. I looked into rescuing options, and ended up finding two who needed help, and it's the best love that you could ever ask for. I swear, rescues know they're rescued, and the bond that you have with them after you save a life is beautiful.
GM: Both of your dogs are Golden Retrievers. So many people go to breeders or puppy mills for Golden Retrievers, but you are proof that you can rescue them. So how did that work?
KB: It is really all about research. I myself didn't know that you could rescue Golden Retrievers.
When I went to rescue these two dogs, I didn't say "Hey, I need a Golden Retriever." They are my favorite breed and I love them — but I love all dogs and I said, give me a dog that is in need. And Ramen, my first one, was definitely in need. He had a fractured pelvis and a broken hip and happened to be a Golden Retriever.
I just encourage people to — even if it's not the age or breed that you want — know that there's hundreds of thousands of loving little sweet dogs and cats who need a home. It's just important to do your research and look around at your local shelters and also, bettercitiesforpets.com/servicehumans — they have so much information on local shelters. Just go and see the bond that you could have with a dog or cat. It's something that I'd never experienced before and it's magical.
Article continues below advertisement
GM: Do you think there are any misconceptions that people have about rescuing animals?
KB: There's a reason there's a slogan called "adopt don't shop." You can of course go to a breeder, but why would you do that when there are dogs who — I don't want to say, but — might not make it unless you help them? Pets have always been there for us, and I think we need to return the favor.
Article continues below advertisement
GM: I love that you use your platform to advocate for this cause. What inspires you to use your platform for good?
KB: For rescuing, it's because I have done the research and seen how many animals are in need right now. I've seen the benefits from using social media in a positive way.
There's so much negative news out there, and there are so many things that we can complain about with social media. There are definitely ups and downs and peaks and valleys of having a platform, but whether that be charity work or spreading awareness or using my voice for things that I believe in, I've seen the benefit and the power of having that community that is following me. We're called influencers, and if you can influence people in the right way, that's a really important responsibility.
Article continues below advertisement
GM: Is there anything that you do to be more eco-friendly, either personally, as a dog parent, or in your businesses?
KB: Yeah! I actually had someone on my podcast to talk about that and help me understand better ways that I can be more eco-friendly. There are so many options out there. Again, it's all about research and just doing your part. People think it's overwhelming or hard to do that, but there are so many resources out there. I'm actually trying to educate myself more on that.
GM: Marry, F, kill: being a contestant, being the Bachelorette, or being the host? Since you've done all three.
KB: Oh, I would marry being the host in a second! I feel like that was my calling. I love hosting — I think that's why I love my podcast so much.
F — I like the term F — OK, I would do being the Bachelorette, because you just gotta do it and surrender to the process.
No, I take that back. I loved being a contestant on The Bachelor. I thought it was the most fun. I was kind of naive to the behind the scenes of what the show is — I was like, "I'm here to make friends!" And I got to hang out, have wine, and go on dates. I actually loved that process. I don't want to murder any of them, to be honest with you!
"Green Routine" is a series from Green Matters that invites notable people in the environmental space to share the efforts they make to live more sustainably.