Counting Down the 6 Best Brands of Ethical Dog Food
We don't often think about the ethical ramifications of feeding our pets, but some dog food brands take their commitment to ethics and sustainability very seriously.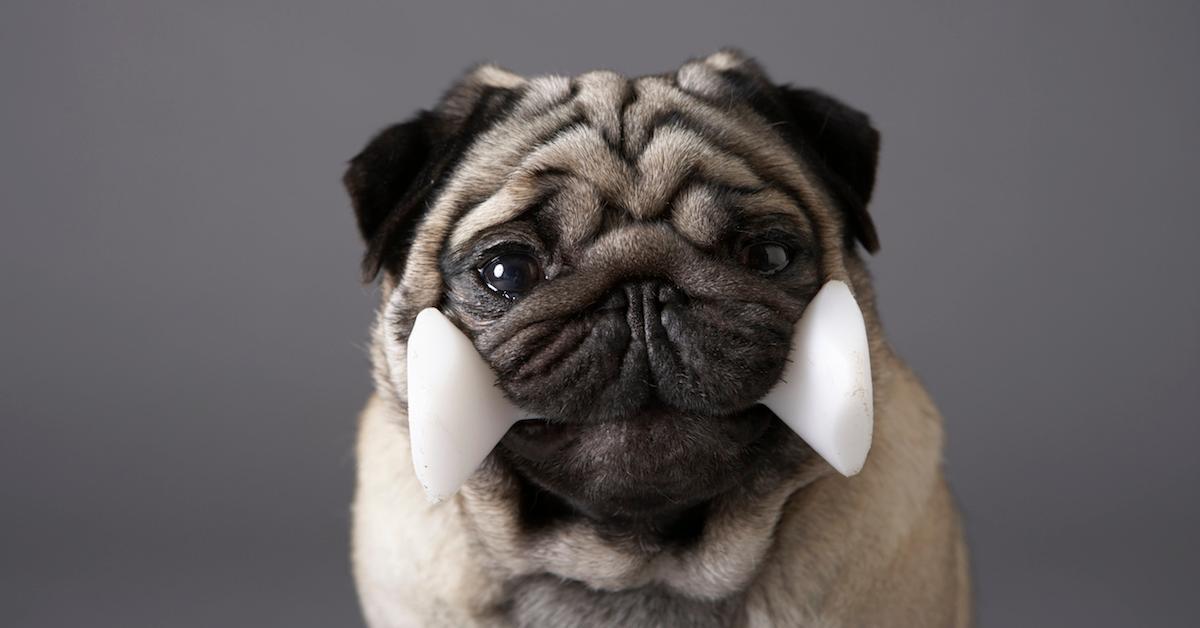 Many vegan or zero-waste pet parents choose to go the vegan route for their pups, and can easily find ethical brands that meet that criteria. But what happens if you need to feed your dog a meat-based dog food? Up until very recently, dog food was only ever made of the most offal ingredients imaginable, but that isn't always a bad thing where sustainability is concerned. There is a wide range of ethical dog food brands out there that are both sustainable and good for your pet.
Article continues below advertisement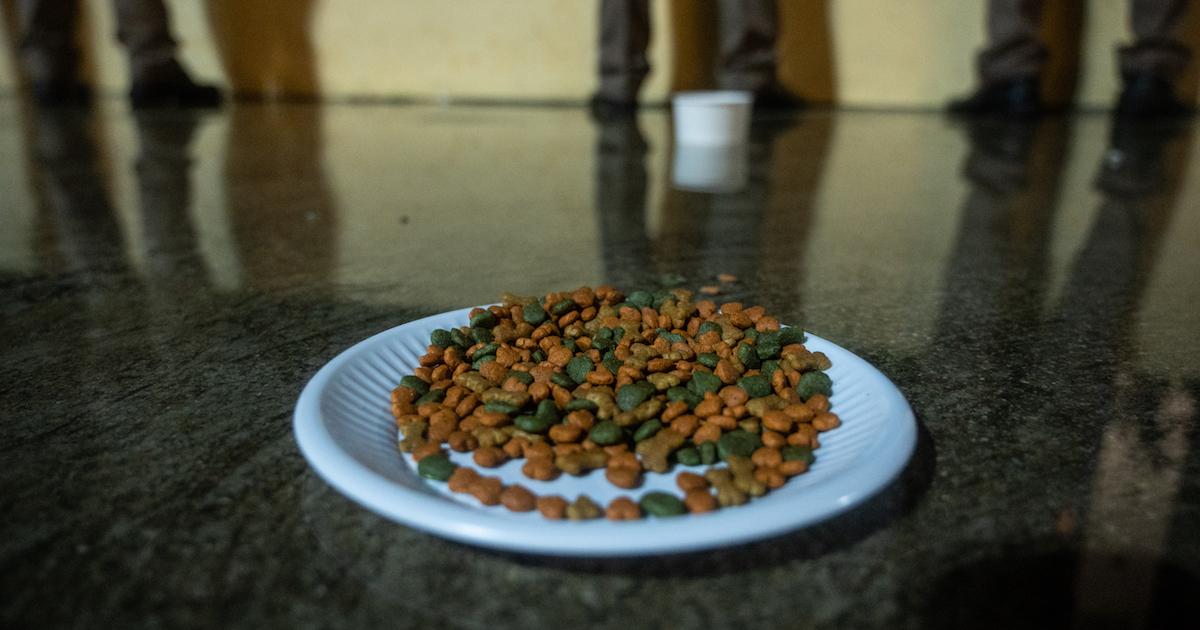 What makes dog food ethical?
According to Ethical Consumer, there are a few ways to determine if a pet food brand can be considered ethical. Any dog food brands that are vegan or organic are generally considered more sustainable than meat-based dog food, as are any dog foods that contain MSC-certified fish products. Conversely, that use factory-farmed animal products would not be considered ethical by most.
In the late 19th century and early 20th century, Victorian pet parents either fed their dogs table scraps or raw meat, according to The Good Shopping Guide. Things have changed a great deal since then. First, pets today are treated more like children than farm animals; and second, people are more concerned with commercial and ethical sustainability than they were in those days. There is a strong correlation between ethics and sustainability, especially when it comes to consumer products.
What are the best brands of ethical dog food?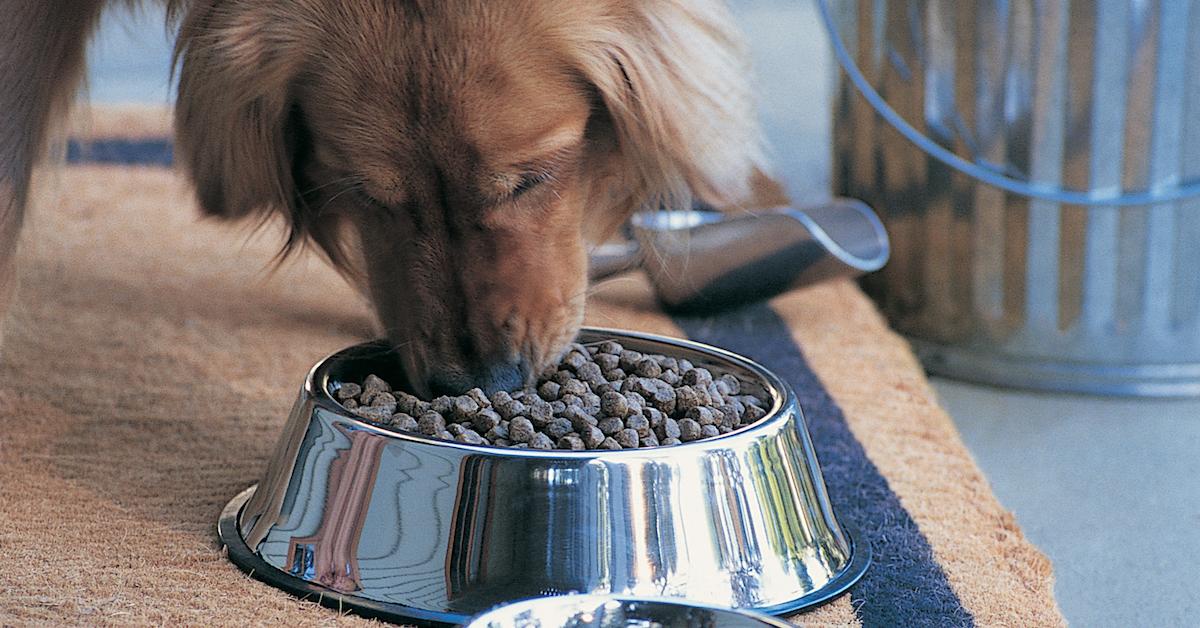 The ethical dog food brands represented below are by no means the only ones available on the market today. There are many ways that a company and a product can be considered ethical, and these are just a sampling of the different definitions that this term carries in terms of dog food.
ACANA
ACANA represents what is potentially the most important aspect of ethical pet foods: transparency. Like several of the brands on this list, ACANA is completely open about the ingredients in its recipes. The animal ingredients are free-range, ranch-raised, or wild-caught, while the plants, grains, and botanicals all come from sustainable sources.
Article continues below advertisement
V-Dog
V-Dog's highly-sustainable, vegan dog food is made from a blend of high protein foods such as lentils, oats, rice, flaxseeds, and peas. V-Dog brand dog food has no added wheat, no soy, no animal byproducts of any kind, and no added hormones. As far as ethical dog foods go, V-Dog is definitely at the top of the list.
Article continues below advertisement
Wild Earth Pets
Wild Earth Pets is another plant-based dog food that uses yeast, rice, chickpeas, and sweet potato as replacements for animal-based proteins. These ingredients have a much lower environmental impact than meat, which makes them far more sustainable and ethical than the alternative. Wild Earth Pets is also transparent about the fact that all of its proteins are derived from non-GMO crops.
Article continues below advertisement
Kohapet
Kohapet might be based in the U.S. but its array of flavors and ingredients come from ethical, sustainable sources all over the world. Its animal-based dog food formulas contain everything from New Zealand lamb and wild-caught Australian kangaroo, to USDA-inspected, grass-fed cows and cage-free guinea fowl from France.
Article continues below advertisement
ORIJEN
ORIJEN prides itself on providing high-quality, protein-rich food for pets based on the animals' natural diets. ORIJEN is also known for incorporating meat and protein ratios into its food that mimics the variety these animals could have expected in the wild. According to the ORIJEN website, all animal proteins are either caught in the wild or procured from sustainable farms where livestock are supposedly treated "ethically."
Article continues below advertisement
Nom Nom
Like several of the brands on this list, Nom Nom employs board-certified veterinary nutritionists and scientific evidence to create nutritious food for both dogs and cats. It offers a number of healthy combinations of animal protein, vegetables, and grains, all sourced from reputable U.S. producers and suppliers.
Article continues below advertisement
Are dog foods that use animal scraps considered ethical?
That said, there is something to be said for dog food brands that utilize animal scraps and byproducts that can, in some cases, be considered ethical. Excess parts like feet, kidneys, and lungs, as well as the bodies of zoo animals or euthanized pets, would normally go to waste. Instead, according to Dog Food Advisor, these pieces are rendered and turned into protein-rich byproduct meals for dog foods.
Article continues below advertisement
Even though these byproduct meals are certified safe for dogs, not every pet parent is comfortable feeding them to their pet. Interestingly, some vegan and vegetarian pet parents whose dogs or cats need to eat meat-based diets will opt for pet food made from rendering plants, since these options do not directly contribute to the animal agriculture industry.