6 Eco-Friendly Dog Beds to Keep Nap Time Sustainable
These eco-friendly dog beds will help keep your dog's nap time as planet-friendly as possible.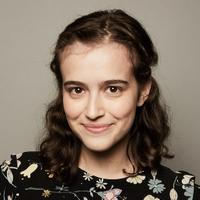 Your dog loves following everything you do — so why not get your pup into the zero-waste lifestyle as well? Fortunately, there are plenty of eco-friendly dog beds on the market to help keep your dog's nap time as planet-friendly as possible.
Article continues below advertisement
We've rounded up six sustainable dog beds (some of which can also be used as cat beds). Each offering on this list uses natural materials, ethical manufacturing processes, and vegan and animal-free materials.
OMI
Organic mattress and bedding company OMI's dog beds are handmade in the U.S. They come in two shapes — a round bumper bed, and rectangular — and in several sizes. The cushions are made from GOTS-certified organic cotton and shredded natural rubber, and dogs can choose if they prefer to lounge on the cotton side or the rubber side.
Article continues below advertisement
Plus, the removable zippered covers, which are made from undyed cotton, can be machine washed. OMI's dog beds start at $149, and the optional covers start at $45. You can also shop for OMI's dog beds on EarthHero.
Article continues below advertisement
Salvage Maria Goods
California-based company Salvage Maria Goods makes handcrafted dog beds from textiles sourced from Mexican artisans, deadstock fabrics, salvaged fabrics, and yarn made from recycled clothing. The small company also works with a few local dog rescues and charities.
Article continues below advertisement
Salvage Maria's colorful dog beds come in a variety of shapes, including rectangular beds, bumper beds, and circular beds. The company recommends only spot cleaning or dry cleaning the beds, due to the natural fabrics. Prices start at $110. Salvage Maria also makes a few home goods, including blankets, pillows, and face masks.
Article continues below advertisement
Rawganique
Rawganique's handmade pet bed, designed for cats, dogs, or any other animal, is made with U.S.-grown organic cotton batting. You can buy just the dye-free pillow, along with an optional cotton twill cover in a dozen different colors (including dye-free, as well). Rawganique claims that its pet bed is sweatshop-free, dioxin-free, formaldehyde-free, fire retardant-free, and toxic chemical-free.
The pillow comes in three colors, with prices starting at $148 for the pillow and corresponding cover.
Article continues below advertisement
OrganicBuying
Etsy shop OrganicBuying's natural pet beds are made of natural undyed linen fabric, filled with natural hemp fiber (which helps with thermoregulation for your dog), and some styles include a removable mat so you can easily wash the cover. OrganicBuying makes four styles of pet beds, and the shop's most unique design is one that seamlessly transitions from a bumper bed to a flat cushion, thanks to ties on each corner.
Article continues below advertisement
Each bed is handmade, and you can contact the OrganicBuying Etsy shop to request any custom size, color combination, or embroidered personalization. The seller claims that the beds are "absolutely waste-free," and prices start at $48.
Article continues below advertisement
Savvy Rest
Eco Dogs and Cats' wide variety of pet products are all vegan, humane, natural, and organic, and the small company sells two styles of handcrafted dog beds. The website offers the company Savvy Rest's bed called The Savvy Doggy, which is made of a removable and washable organic cotton flannel outer, surrounding a natural latex core (you can choose either a formed core or shredded fill). The bed comes in three sizes and two neutral colors, and starts at $99.
Article continues below advertisement
West Paw
Eco Dogs and Cats also sells West Paw's Heyday Bed, which is made of antimicrobial, vegan microsuede that resists dirt and scratches, and the entire bed can be thrown into the washing machine. It is also OEKO-TEX Certified, and includes a recycled IntelliLoft fill. The bed, which comes in four sizes and three neutral colors, starts at $79.