'Vanderpump Dogs' Star Dan Babic on Adoption and Lisa Vanderpump's "Raw and Real" Side (Exclusive)
'Vanderpump Dogs' is coming soon — and Dan Babic, whose episode chronicles the story of Babic adopting his rescue dog, spoke with Green Matters about the show.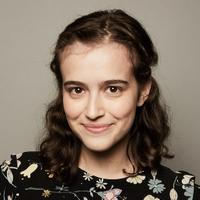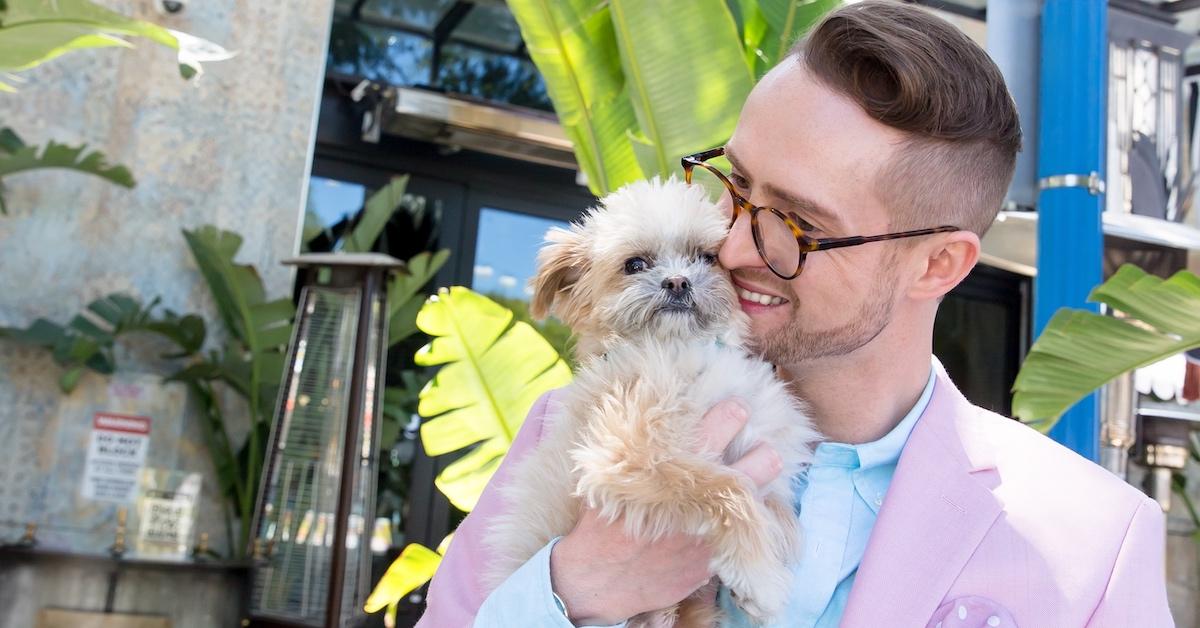 Lisa Vanderpump is best known for her restaurants and reality shows — but true fans know that the former Real Housewife's No. 1 passion is rescuing dogs. In fact, in 2016, she started her own dog rescue organization in LA called the Vanderpump Dog Foundation, which has found homes for more than 2,000 dogs.
Now, Vanderpump is putting that passion at the center of her newest reality show, which is sure to be her fluffiest yet: Vanderpump Dogs, premiering next month on Peacock.
Article continues below advertisement
To learn more about the heartwarming show, Green Matters interviewed TV host Dan Babic, whose episode of Vanderpump Dogs chronicles the story of Babic adopting his rescue dog, Gizmo.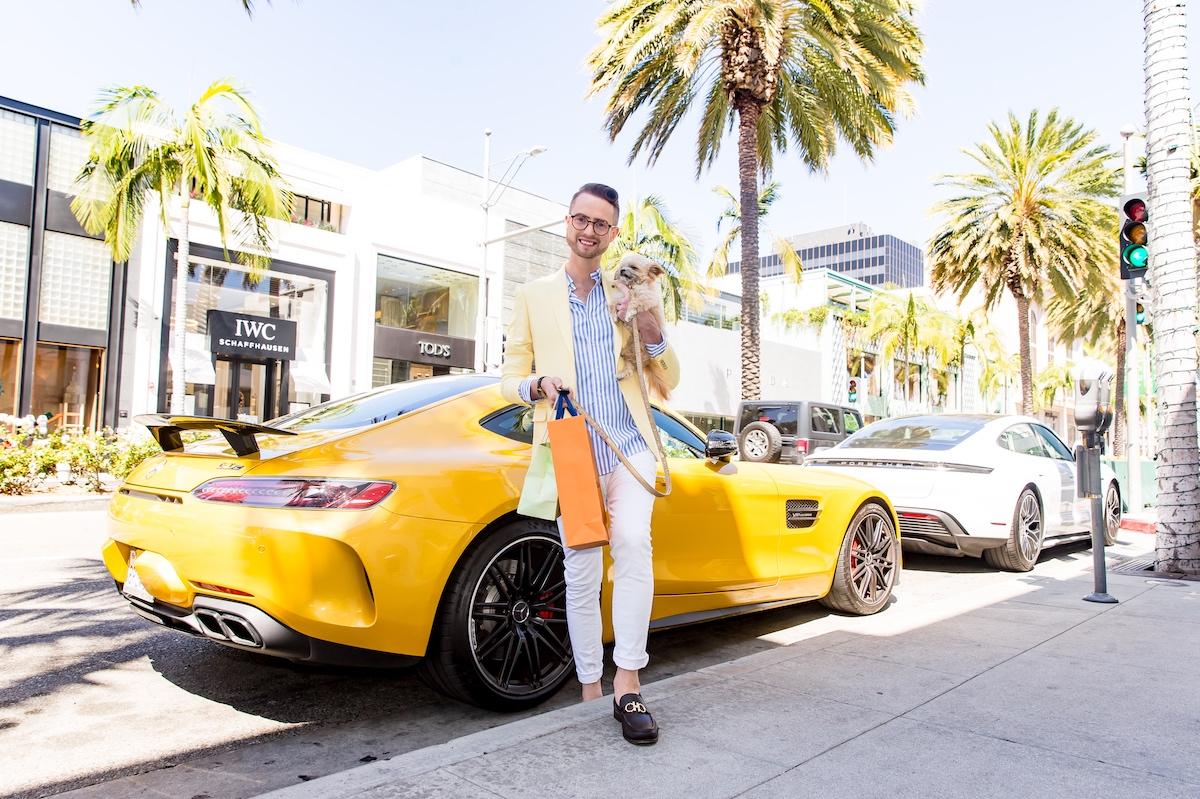 Article continues below advertisement
'Vanderpump Dogs' tells six dog adoption stories, including Dan Babic's.
Vanderpump Dogs is a new six-episode series, and each episode documents another person's dog adoption journey. Babic, originally from Australia, is an LA-based personality best known for hosting Design Genius and FabTV. He was thrilled to be asked to step into the leading role for the show's second episode, as he had held off on adopting a dog for years due to his jet-setting lifestyle, but he recently became ready to commit to being a dog dad.
"As soon as I saw little Gizmo — I mean, he's 4.5 pounds — I instantly [fell] in love with him," Babic tells Green Matters on a recent phone call, recalling their first meeting in January. "His story starts off quite dark. He's from Joshua Tree, and he had a brother who was with him all of his life, and they ended up in a kill shelter, and his brother didn't make it."
Article continues below advertisement
Fortunately, Lisa Vanderpump was able to rescue Gizmo from the kill shelter — and she almost kept the adorable Yorkie for herself, since she happened to rescue him shortly after her beloved pup Giggy died in December. However, she soon realized he would be a perfect fit for Babic.
Article continues below advertisement
"[Him] being so little, and being torn away from his brother … he really needed love 24/7, and that was part of the reason Lisa trusted me with Gizmo," he says. "They knew, and I knew, I had the love to give this little boy."
When Babic brought Gizmo home, the adorable pup was suffering from various health issues due to neglect and starvation, and needed medical care to learn how to eat again. "Gizmo had to be held 24/7 for the first four months. It's been amazing to see, just in five months, the turnaround and how different he is," he says. "He really needed to be loved back to health."
Lisa Vanderpump's new show 'Vanderpump Dogs' shows the reality star in a new light.
Babic is excited for Vanderpump Rules fans to see the reality TV icon in a new light on Vanderpump Dogs.
"A lot of people have misconceived her as glamorizing dogs as accessories," he says about Lisa Vanderpump — but that's not the case. "What she's doing is, she's glamorizing doing the right thing."
Article continues below advertisement
"People are going to be shocked when they see how serious she is about [dog rescue]," he continues. "This is her life's mission … she's going to dedicate the rest of her life to saving animals."
Babic's episode was filmed shortly after Giggy passed away. "There are many tears, because it is difficult when you lose a dog, but it's also magical when you rescue one," he says.
Giggy's death "was very emotional for her, and I got to see a new side to her, and I think the viewers will get to see a new side to her, because not only is our episode the most over the top and the most glamorous, but it's also the most raw and the most real I think anyone has ever seen Lisa Vanderpump," he continues.
But fortunately for reality show fans, his episode also gives viewers "the whole Real Housewives of Beverly Hills vibe."
Article continues below advertisement
Babic and Vanderpump are all about "adopt, don't shop."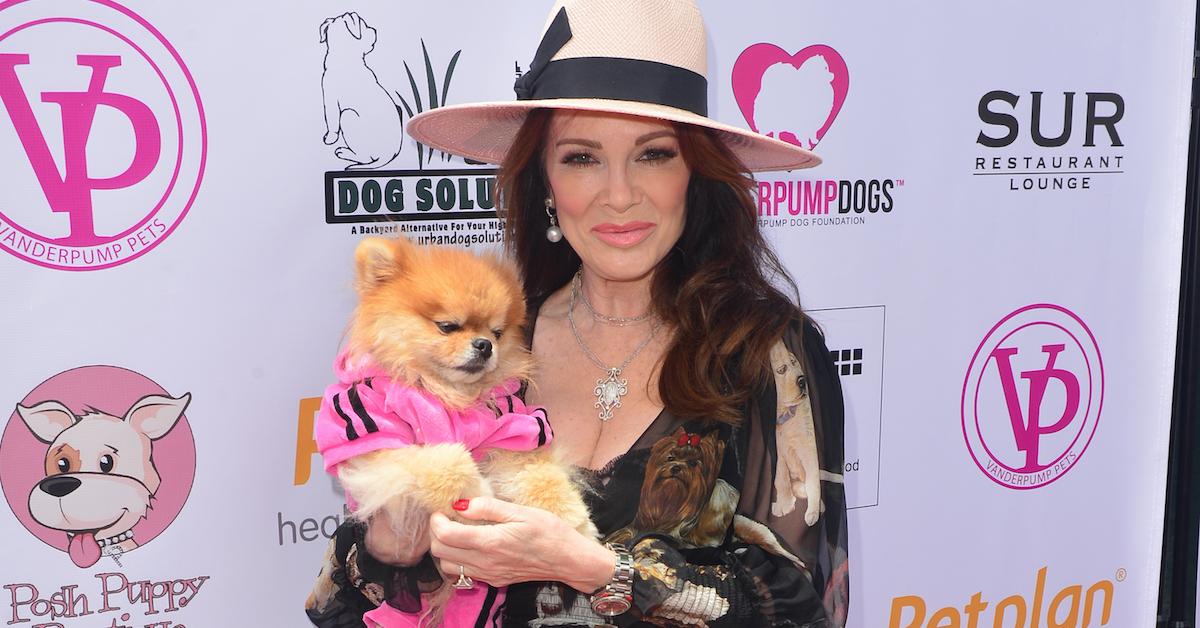 Babic is a proud supporter of the "adopt, don't shop" movement. "Dogs are being killed because there are no homes for them," he says. "And I really think there should be an emphasis on adopting and not shopping, because these dogs need homes … If you're going to bring a dog into your life, you may as well be saving a dog versus shopping for one."
While Babic hopes the show inspires viewers to adopt furry friends of their own, he advises making sure you are 100 percent committed before bringing a dog into your home. He jokes that Vanderpump Dogs isn't too different from a dating show, and he essentially went on a few dates with available pups before falling in love with Gizmo.
"You have to look for a life partner, and it isn't a one night stand — they're going to be with you for 15 years," he says. "It's not an accessory, it's not just something that you have for six months. It's for at least a decade. So [if] you don't think you can give the love and attention they need for at least a decade, then don't do it."
We can't wait to watch Lisa Vanderpump and Dan Babic take us on an emotional and hilarious journey in Vanderpump Dogs. All six episodes drop on Peacock on June 9, 2021.