Balancing the Bowl: Should You Add Cucumbers to Your Guinea Pig's Diet?
Vegetables are a great supplement to a guinea pig's diet, but they aren't all equally beneficial. What about cucumbers? Can guinea pigs eat cucumbers?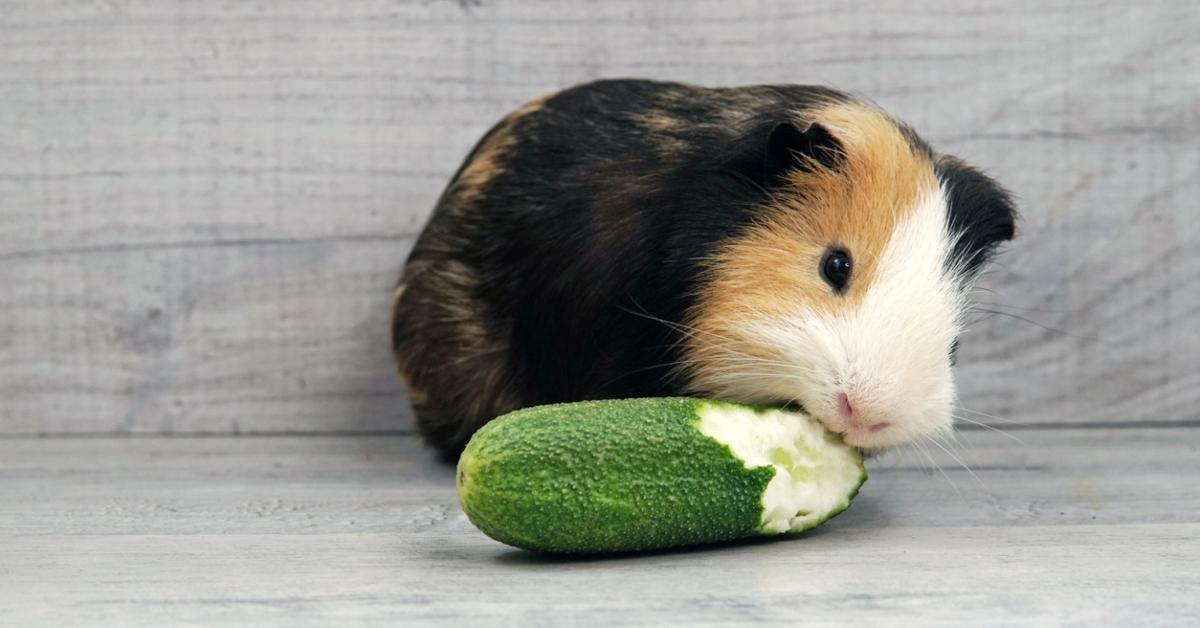 Especially with small animals, feeding them a healthy diet is important, as their tiny nervous systems can get easily overwhelmed. Creatures like guinea pigs love fruits and vegetables, and many vegetables are good supplements to a piggy's regular diet of hay and pellets.
Article continues below advertisement
According to the GuineaDad blog, guinea pigs must eat about a cup of vegetables daily to supplement their diet. When deciding what veggies to feed your little guy (or girl), some vegetables are better than others. Are cucumbers on the list of acceptable foods?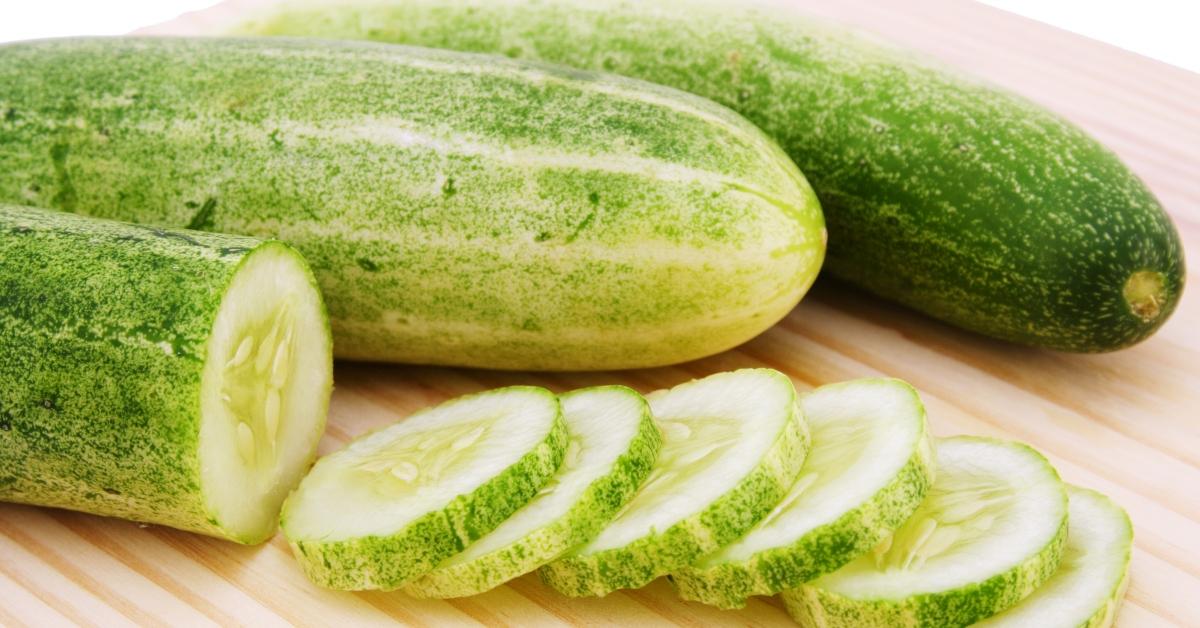 Article continues below advertisement
Can guinea pigs eat cucumbers?
Cucumbers can definitely be part of a guinea pig's diet. They can eat the cucumber flesh, the skins, and the seeds. Vitamin C and calcium are the primary nutrients in cucumbers that are beneficial for guinea pigs, states GuineaDad.
Piggies typically need between 30 - 50 mg of vitamin C in their daily diet, recommends veterinarian Dr. Jess Kirk of Vet Explains Pets. Vitamin C is good for a piggy's immune system, skin, joints, and gums. Without it, your guinea pig is more prove to get scurvy, fungal infections, or upper respiratory infections, per GuineaDad.
Article continues below advertisement
Calcium is good for building strong bones in your guinea pig. Just make sure not to include too much calcium in your cavy's diet because it could lead to kidney or bladder stones, according to A-Z Animals.
The most significant benefit of adding cucumbers to your guinea pig's diet comes from its high water content, which is good for hydration.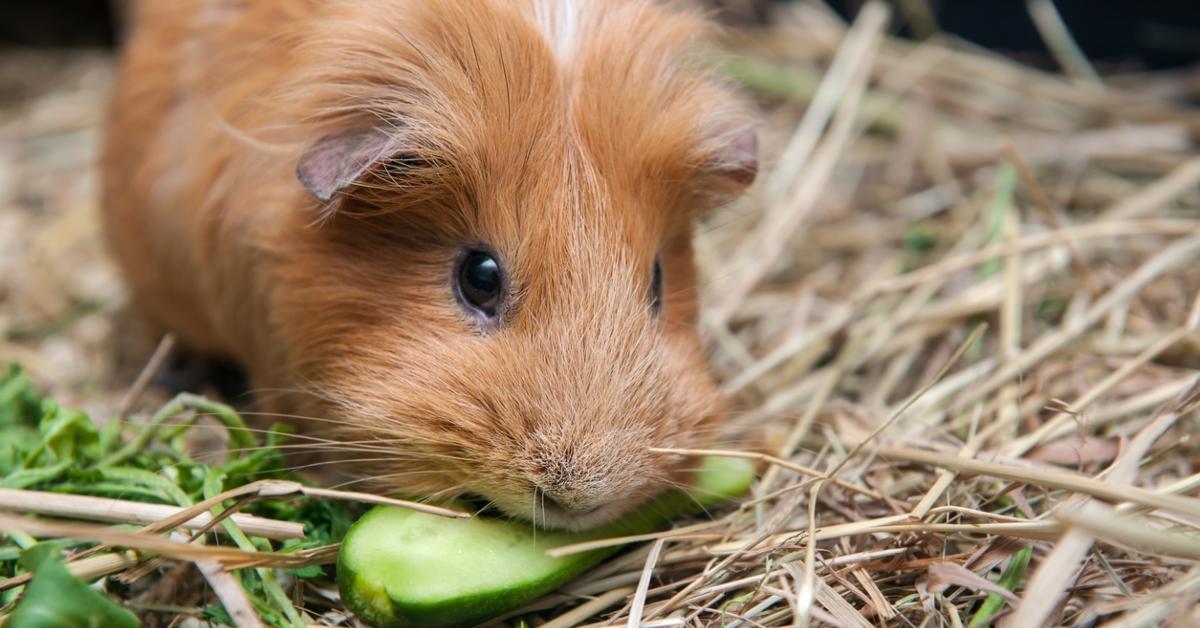 Article continues below advertisement
Although cucumbers are acceptable for your cavy to eat, remember, when it comes to your piggy's diet, the rule of thumb is everything in moderation.
For example, if you feed your guinea pig too many cucumbers, they may get an upset stomach and diarrhea, states Pet Keen. Dr. Kirk of Vet Explains Pets suggests only feeding your guinea pig about 1 - 3 tablespoons of cucumber.
Can guinea pigs eat cooked cucumbers?
There's probably a slim chance that you will ever cook cucumbers, but if you do, it's best to keep them away from your guinea pig. As a general rule, you should avoid feeding your cavy any cooked vegetables because they are hard for the little ones to digest, advises Oddly Cute Pets.
Article continues below advertisement
Can guinea pigs eat pickles?
Pickles are cucumbers soaked in brine, water, vinegar, salt, and spices. While raw cucumbers are on the list of things your guinea pig can eat, pickles are not. The problem with pickles is that they contain too much salt, which isn't healthy for your furry little friend, states PetKeen.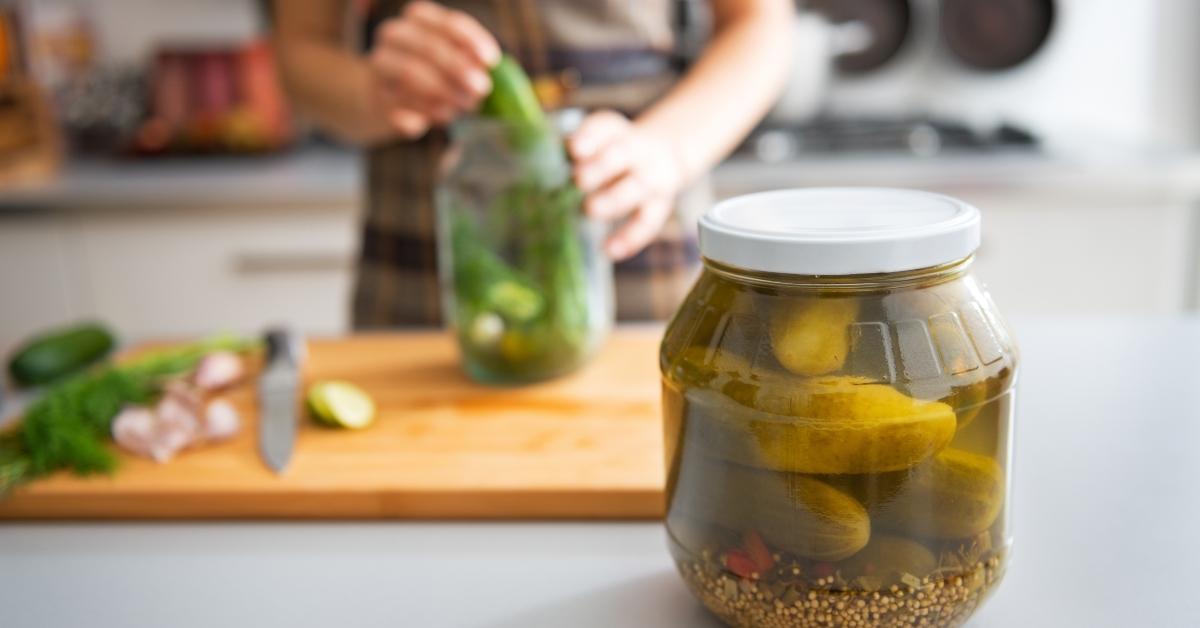 Article continues below advertisement
What veggies can guinea pigs eat?
According to the Guinea Pig Vegetable Master List compiled by GuineaDad, most vegetables are good for your guinea pig to eat. Some of the best veggies you can feed your cavy include:
Asparagus

Bell peppers

Bok choy

Carrots

Cilantro

Green beans

Okra

Lettuce

Spinach

Turnips

Watercress

Zucchini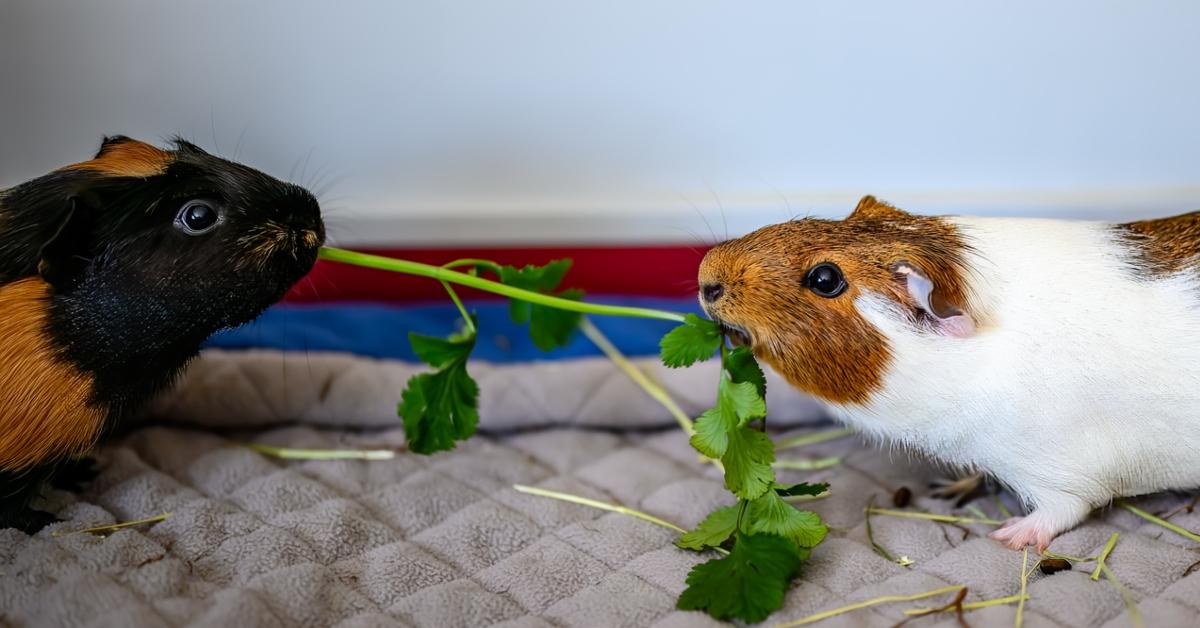 Other vegetables that are fine for your guinea pig to eat in moderation include:
Beets

Broccoli

Brussels sprouts

Cabbage

Cauliflower

Corn

Kale

Pumpkin

Rosemary

Sweet potatoes