Does Your Baby Have a Fear of Grass? Here's Why — and What to Do, According to Pediatricians
Many babies tend to avoid touching grass because they don't like how it feels — here's what you can do as a parent or caregiver to help them feel comfortable.
The Gist:
Babies tend to avoid grass or dislike it.
Videos of babies and how they try to get out of grassy encounters are adorable.
A baby's fear of grass isn't cause for concern, but there are ways you can help your baby feel more comfortable.
Article continues below advertisement
If you'd love nothing more than to take your baby out into the yard and let them play on the lawn, you probably can do that safely. But be aware that it's quite common to see babies instinctively avoiding grass, and you don't want to push them too quickly.
There isn't much in the way of specific research about why so many babies avoid grass and don't want to play barefoot on the lawn, but pediatricians have some logical ideas about the phenomenon. Why do babies avoid grass? Don't stress — we've got several tips for helping babies get over their fear of grass.
Article continues below advertisement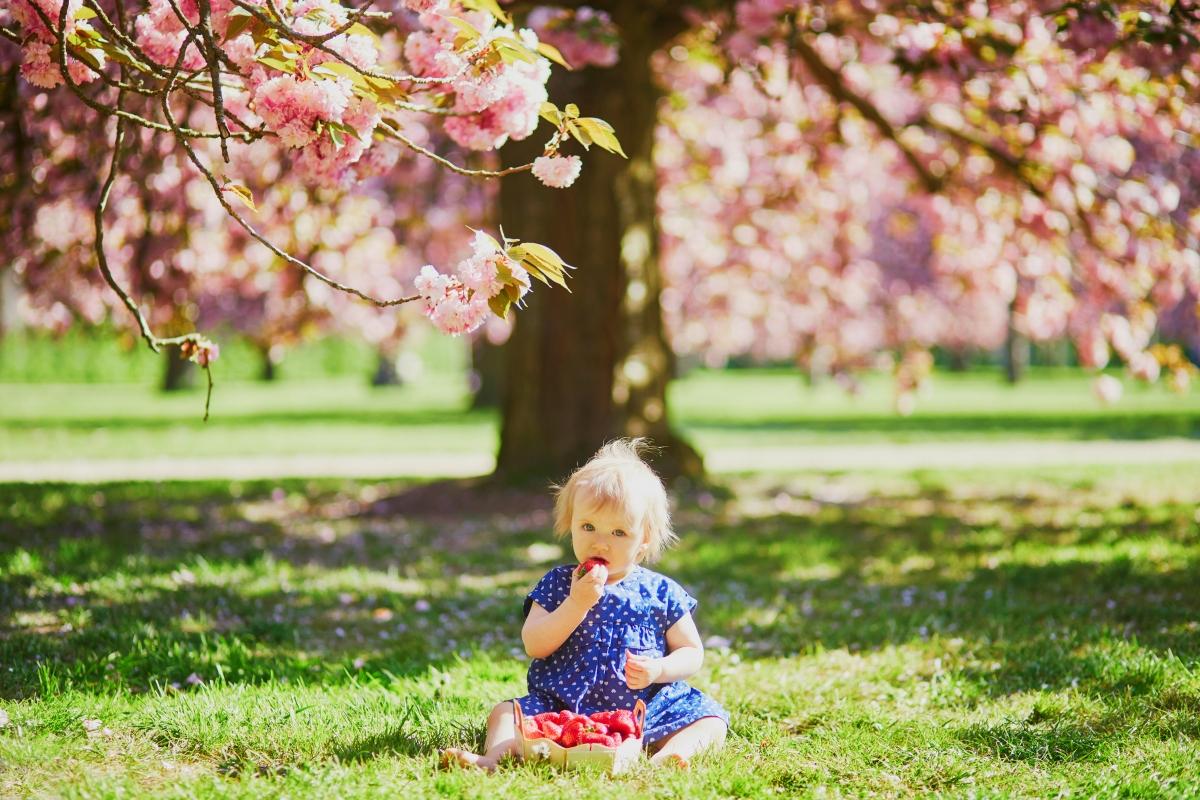 Why do babies instinctively avoid grass?
Babies placed in grass may try to pull their feet or hands away, make faces, or have other upsetting reactions. According to Parents, the sensory experience of grass could very well be distasteful or overwhelming to babies.
Article continues below advertisement
As pediatrician Dr. Gina Posner, M.D., told Parents, "The prickly texture and feel of grass are far different [from the] softer and more comfortable feeling of carpet, tile, and wood surfaces on their feet, hands, and body, so babies are often scared of it." She also noted that some babies could find grass itchy, and it can even lead to a rash.
Article continues below advertisement
Babies may also avoid grass due to internalized ability to avoid potential dangers from plants, according to research published in the journal Cognition. The study's authors noted: "Across two experiments, infants as young as 8 months exhibit greater reluctance to manually explore plants compared to other entities."
Article continues below advertisement
If your baby has a fear of grass, there are a few ways to help them.
If you've tried placing your baby in grass and they've recoiled in fear, you likely don't need to worry. Pediatrician Dr. Erynne Bowers, M.D. told Care.com that parents can often acclimate their babies to grassy areas by simply joining them and showing them the outdoors and grass can be enjoyable.
Dr. Abelowitz offered similar suggestions in Care.com, sharing that parents can sit and play with their babies in the grass, which may help them to start associating grass with positive feelings. In addition, he suggested you include another activity your baby already enjoys, such as feeding time, to help them get over any fear of grass.
Of course, not all babies hate grass, as per Parents. You can always start slowly by letting your baby's toes or fingers touch grass for a few moments, or even let them try a blanket on the grass as a barrier to help them adjust. As with most new experiences, babies' reactions can be downright hilarious and adorable, but don't force your baby to play in the grass if they are expressing signs of fear.