Mom's DIY Hack to "Organize" Kid's Clothes Helps Avoid School Morning Arguments
Organizing your kids outfits can take some of the hassle out of getting them ready for school in the morning. Here are some daily clothes organizer ideas.
Getting kids ready for school in the morning is a nightmare for parents, especially as they get older and no longer want parental input on their outfits.
Article continues below advertisement
One mom on TikTok shared a DIY hack that helped end the daily arguments with her daughter about what she was going to wear to school. Let's look at what worked for her, and a few other ideas for organizing your kids' school clothes.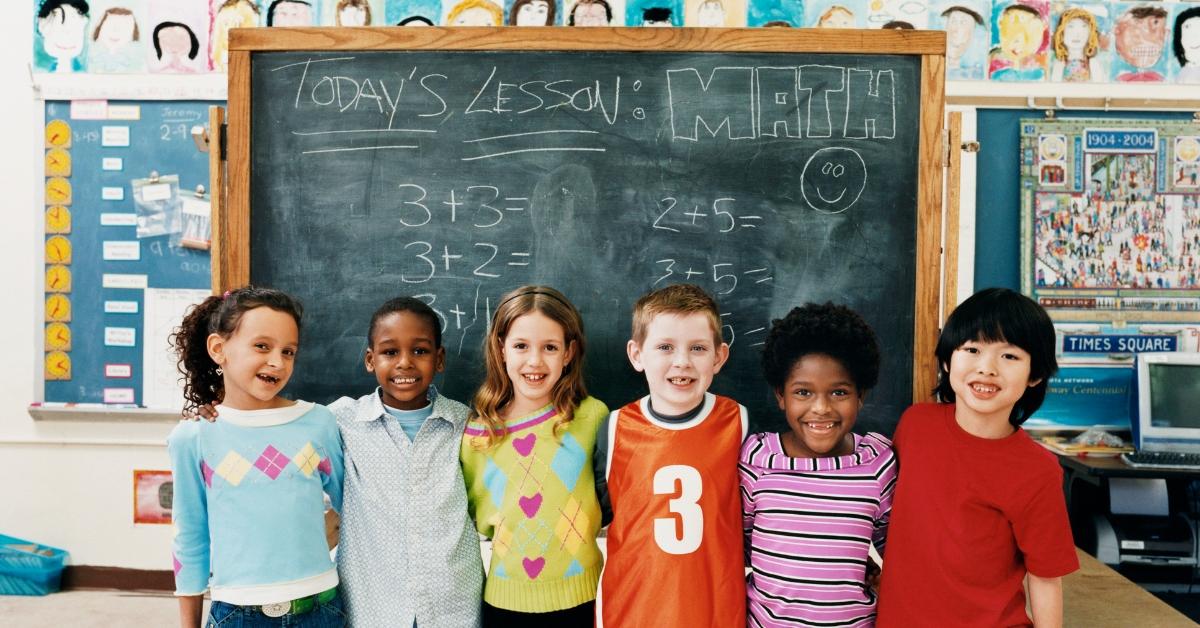 Article continues below advertisement
A mom's hack for organizing her child's school clothes each week is going viral.
In an August 2023 TikTok video by @razzi_boo, mom LaWayne showed the plastic storage bins she customized and turned into a school outfit organizer. "This outfit storage organizer is gonna help save so much time in the mornings," LaWayne wrote in the video caption.
LaWayne said she got Sterilite single-drawer bins from Target and letter stickers from Hobby Lobby. She stacked the bins on top of each other and used the stickers to label the front of five bins with the school days of the week. She also added a few school-themed stickers of apples, pencils, and a school bus to dress up the bins, and she put a smaller bin filled with her daughter's accessories on top of the organizer.
Article continues below advertisement
The video shows her daughter, Londyn, putting an outfit into the Monday bin. "I told myself this year that I'm not arguing with somebody that can't cook about what they are going to wear to school," LaWayne said in the video.
As of Oct. 27, 2023, LaWayne's video has received about 7.6 million views and almost 4,000 comments, many of which praised her idea.
"This is a genius idea! I will definitely do this for my kiddos so it's not a mess in the morning," commented one person.
Some said they could use an organizer like that for themselves. "As a 37 year old adult, I need to do this for my work week," wrote another commenter.
Article continues below advertisement
Here are some more children's daily clothes organizer ideas.
There are plenty of other ways to make a children's daily clothes organizer that can help get your kids dressed and out the door on their way to school without too much hassle. Here are three other ideas you can use.
Article continues below advertisement
Use a hanging sweater organizer.
Mom blogger Melanie of FortyEighteen suggests using a hanging sweater organizer to plan your child's daily outfits. These organizers can usually be found at stores like Target or Walmart or online at Amazon. They typically have six shelves and are designed to hang in your closet. Instead of filling them with sweaters, you can label five shelves for the days of the week, and leave the sixth for shoes or accessories.
Use one large storage bin and construction paper.
The daily school outfit organizer suggestion from Mama Love Littles resembles an index card filing system on a larger scale. You take one large storage bin and use signs made of brightly-colored construction paper and cardboard to separate the bin into five sections for each school day.
Create a daily clothes menu in pictures.
You don't necessarily need bins to organize your child's daily school outfit. The Unclutter Angel recommends creating a school clothes "menu" for the week. To make the menu, you get together with your child and put together outfits. You can do this on a weekly basis, like every Sunday, or for the whole month. Once you've compiled several outfits, you take a picture of each outfit with a day of the week label next to it and print the pictures out on one sheet of paper to serve as the "menu," per The Unclutter Angel.