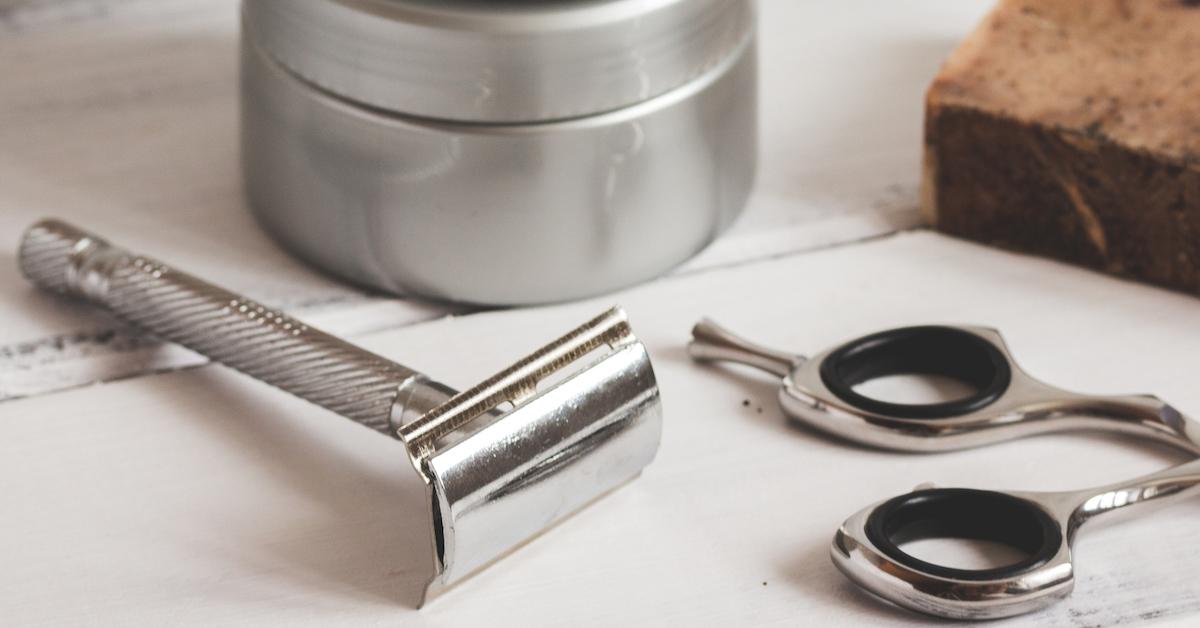 Zero-Waste Razors — A Guide to Keeping Shaving Waste-Free
Shaving while staying zero waste is easier than it seems, thanks to safety razors.
If you're transitioning to a zero-waste lifestyle, you may be wondering if there are more sustainable alternatives to disposable plastic razors out there. Not only are there awesome options that will help keep your shaving routine zero-waste, but switching to a zero-waste razor will also save you money, potentially get you a closer shave, cause less irritation, and honestly, look prettier sitting in your bathroom.
Plus, unlike disposable razors, zero-waste razors are completely gender-neutral — the same razor can be used on men, women, and anyone in between, and it will work on every body part from your face to your legs to your head to your underarms.
Not to mention, many conventional razor companies test the chemicals used in their lubricant strips and shaving creams on animals, and they even use animal-derived ingredients such as lanolin in their formulas. So in addition to all the above-mentioned benefits, using a zero-waste razor is also cruelty-free!
Article continues below advertisement
What Are the Best Zero-Waste Razors?
The safety razor is probably the most popular option when it comes to zero-waste shaving. There are also a few other options for zero-waste shaving on the market, such as the Leaf Shave. Both of these options require simple metal blades — no cartridges necessary. Read on for everything you need to know about both options.
Zero-Waste Safety Razor
A safety razor is entirely made of stainless steel, and is designed to last you for the rest of your life. Before disposable and refillable plastic razors became the norm, your grandpa used a safety razor with disposable metal blades. The safety razor as we know it today was popularized in 1901 by King Camp Gillette (yes, that Gillette) and William Emery Nickerson (maybe that's why accidentally cutting yourself with a razor is called a nick? No? Anyone?), according to Celebrate Boston.
Whether you go for a double-edged safety razor or a butterfly safety razor, all you'll need to buy to refill it are metal blades that are completely recyclable (more info on that below). There is also a bit of a learning curve when it comes to using a safety razor, in terms of both installing the blades and shaving itself. So consider watching a video or reading a guide on how to use a safety razor before using it.
Safety razors widely vary in price — you can find them for as little as $14 on Amazon and as much as $105 for the brand Oui's safety razor.
Zero-Waste Leaf Shave Razor
If you love the ease of your disposable razor and feel hesitant about transitioning to a safety razor, there's another option that splits the difference between the two, and is totally zero waste. Leaf Shave's Leaf razor is made of metal and zinc that works just like a disposable razor — it's shaped just like a disposable razor and even has a pivoting head.
It uses the same recyclable metal blades as a safety razor, meaning it has a bit of a learning curve when it comes to installing the blades; however, there's no learning curve in terms of shaving with a Leaf razor, because it works just like the disposable razors you are probably already familiar with. To install the Leaf Shave's blades, you just snap safety razor blades in half (they are perforated), and insert either one, two, or three half-blades into your razor — definitely check out this video which shows the process.
The Leaf razor comes in five colors and is available on Leaf Shave's website for $79, which includes a pack of 20 blades. That may seem pricey up front, so do some math and add up how much you spend on disposable razors throughout the year. In a few months time, you could break even.
Article continues below advertisement
Zero-Waste Safety Razor Blades
For all kinds of safety razors and for the Leaf razor, all you need are single blades — a pack of 100 blades typically goes for about $7, meaning each blade costs around $0.07. That's far cheaper than disposable razors or cartridges, which can cost up to several dollars each. Just like with any disposable razor blade, you can use a safety razor blade until it begins to dull — then, it's time to replace it with a fresh blade.
But what about all these tiny sharp blades? They certainly can't go straight in the trash or recycling bin. The easiest thing to do is keep them in a small container in your bathroom, such as a mason jar or an old prescription pill bottle. Since the blades themselves are so tiny (they're about an inch wide), you can fit literally hundreds of them in one container. But when the jar finally fills up, how can we make sure the blades don't end up in the landfill — and also that they don't injure anyone?
Article continues below advertisement
How to Recycle Safety Razor Blades
Albatross is a popular safety razor brand — made more popular thanks to the company's Blade Take Back Program. Whether or not your safety razor blades came from Albatross, the company will recycle them for you. All you need to do is mail them to:
Albatross Designs
PO Box 2254
Berkeley, CA 94702
Of course, safety is extremely important here — when mailing sharp blades, a regular paper envelope isn't strong enough. If you purchased your blades from Albatross, the company suggests putting the blades in the small envelope the blades came in, and then inserting that into at least one more envelope.
If you'd like to recycle blades from another company, Albatross recommends putting the blades in a used pill bottle, a tin can taped closed, or in a heavyweight internal envelope — and then insert that into another mailing envelope.
Article continues below advertisement
How to Recycle Disposable Razors and Cartridges
If you still have any disposable razors or cartridges to work through before graduating to a zero-waste razor, there's luckily a way to recycle all that. This year, private recycling company TerraCycle partnered with Gillette to launch the Gillette Razor Recycling Program. The program invites anyone in the U.S. to mail TerraCycle disposable razors, disposable blade cartridges, rigid razor plastic packaging, and flexible plastic bag packaging from any brand to be recycled.
Article continues below advertisement
How to Clean Your Safety Razor
Article continues below advertisement
Other Zero-Waste Hair Removal Options
Another go-to for body hair removal in the zero-waste community is sugaring — a method of waxing that uses a mixture of sugar, water, and lemon juice, but no wax strips. Since all the ingredients come from plants, you can throw your sugaring ball into the compost when you're all done. Check out this blog post from Paris to Go for everything you need to know about sugaring.
Other options to consider include tweezing, threading, epilating, and laser hair removal. Laser sessions are pricy, but after you've gone enough times, your hair growth will pretty much stop, and you'll never need to use a razor again.