How to Clean Your Safety Razor
Here's how you can clean your safety razor!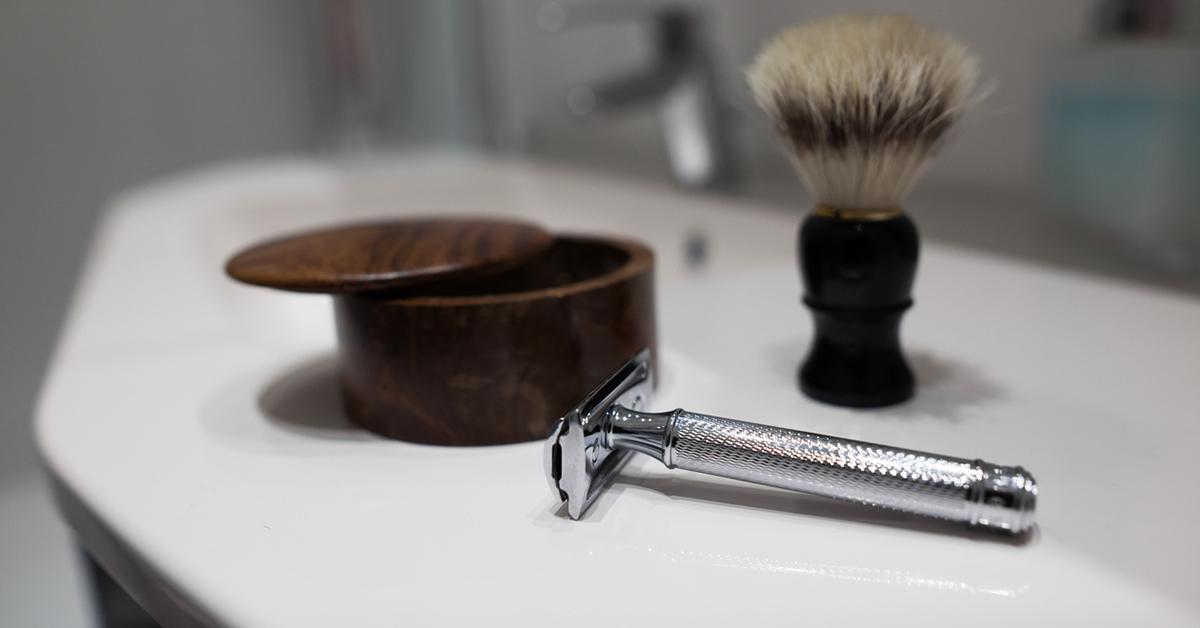 Now that you have made the essential zero-waste bathroom swaps like buying bar soap, a bamboo toothbrush, and buying an all-metal safety razor, you may be wondering about the upkeep. Well, it's relatively easy; the bar soap disintegrates on its own and you can cut the plastic bristles off the bamboo toothbrush before composting. Now, for that safety razor.
Article continues below advertisement
Unlike plastic throwaway razors, safety razors can be reused infinitely. All you have to do is change the individual razor blades after every few uses — approximately five to six shaves — and since they are made from sustainable materials, the blades can actually be recycled. The rest of the razor is made to last as it's metal. Whereas single-use plastic razors, or even reusable plastic razors, do not require much cleaning, it's important to clean your metal safety razor somewhat regularly.
According to the Environmental Protection Agency, 2 billion razors are thrown away each year, making it one of the most, if not the most, wasteful bathroom products. As if that isn't reason enough to invest in a sustainable safety razor, like Leaf Shave, safety razors cost less in the long run, result in a closer shave, and even reduces razor burn.
Article continues below advertisement
Unlike most plastic razors, since we can use safety razors long-term, they tend to develop a build-up of nasty soap scum. In order to clean your safety razor efficiently, you'll need a liquid dish detergent, isopropyl alcohol, an old toothbrush, a bowl, and a Q-tip.
First, fill the bowl with warm water, then add in two tablespoons of dish detergent. Stir it with the toothbrush, then start scrubbing the razor with the brush, taking care to remove as much soap scum as possible. Now, dip the Q-tip into the soap mixture and use it to get into any of the razor's small crevices. Next, dump the soap solution and add 4 ounces of isopropyl alcohol to the bowl. Using the toothbrush, dip it in the alcohol and scrub the razor again. This will not only get rid of any leftover soap scum, but should also eliminate any blood, hair, and dead skin that can build up over time.