As the Youth Climate Strike Wraps Up, What Should We Do Next?
Here are a few actions to help the planet, now that the Youth Climate Strike is winding down.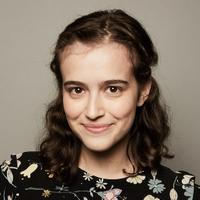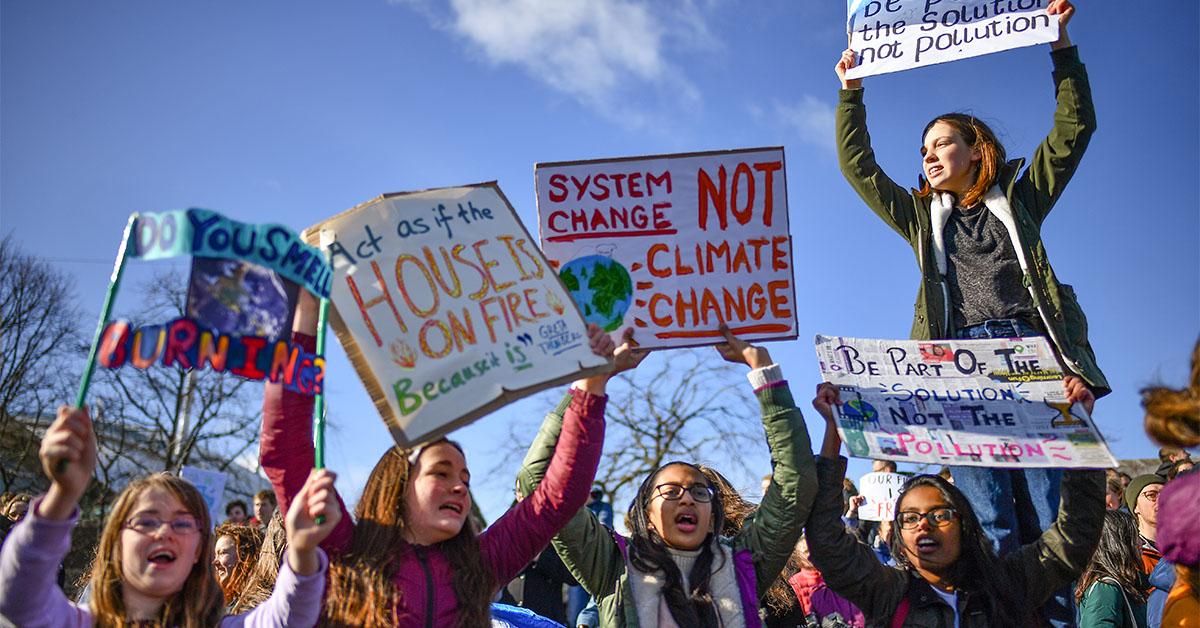 School attendance records hit a low on Friday, March 15 — but for the best reason. Students from all over the world skipped school for the day, instead participating in the Youth Climate Strike. But just because the strike will be over come sundown does not mean our work here is done. In fact, it's only just beginning, because there is still so much more we can do to combat climate change. If you want help further these efforts, here are three simple actions you can take right now.
Article continues below advertisement
Firstly, here's a little more background on the strike, which all started in August 2018, when Swedish teenager Greta Thunberg skipped school to sit on the steps of Stockholm's parliament building. Since then, she has inspired other students around the world to join her and skip school every Friday, in a movement called #FridaysForFuture. Over the past few months, that movement has built up to the Youth Climate Strike, where students are demanding that local and national leaders make a better effort to fight against climate change.
Article continues below advertisement
More than 1 million students in more than 2,000 locations in 123 countries worldwide participated in the March 15 strikes, according to the organization 350.org and Greenpeace Africa. And considering how passionate so many of the students seem, based on photos of strikes from around the globe, there's no doubt that they will continue protesting until more action is taken to preserve our planet. "There [is] a crisis in front of us that we have to live with, that we will have to live with for all our lives, our children, our grandchildren and all future generations," Greta Thunberg said at the protest in Stockholm on Friday, ABC7 reported. "We are on strike because we do want a future."
So because the future of the planet should be a concern for every citizen, here are three things you can do right now to further the mission of the Youth Climate Strike.
Article continues below advertisement
1. Contact Your Local Leaders
Article continues below advertisement
As detailed on the U.S. Youth Climate Strike's website, students are striking to get the attention of lawmakers. "We are striking because our world leaders have yet to acknowledge, prioritize, or properly address our climate crisis," the mission statement reads. "With our futures at stake, we call for radical legislative action to combat climate change and its countless detrimental effects on the American people."
Article continues below advertisement
2. Reduce Your Day-to-Day Environmental Footprint
Article continues below advertisement
Until lawmakers pass new legislation to help our planet, know that you hold a lot of power to reduce your individual environmental impact. Here are a few (of many) easy changes you can make over the next few weeks to lessen your own carbon footprint:
1. Use Less Single-Use Plastic
2. Compost
3. Eat More Plants
A study published in the journal Science earlier this year analyzed how people can reduce their environmental impact through their food choices. Lead author Joseph Poore of the University of Oxford told The Guardian: "A vegan diet is probably the single biggest way to reduce your impact on planet Earth, not just greenhouse gases, but global acidification, eutrophication, land use and water use."
Instead of diving in too fast, an easy way to reduce your consumption of meat, dairy, and eggs is by replacing one meal a week, or one meal a day, with plant-based alternatives. Here's a list of nine YouTubers with great recipe ideas.
4. Shop Local
Produce harvested locally has a much smaller environmental footprint than produce shipped from another country. So if you have a farmer's market in your town, utilize it; if not try buying produce from the supermarket that was grown on your coast or at least in your country.
3. Support Charities and Organizations Fighting Against Climate Change 
Article continues below advertisement
Instead of blowing your paycheck on some fast fashion, consider making a one-time or recurring donation to charities fighting against climate change. Forbes has a list of highly-rated climate-focused nonprofits you can donate to, including the Sierra Club Foundation, Ecotrust, and The Nature Conservancy.