5 Ways to Protect Turtles and Tortoises Today for World Turtle Day
In honor of World Turtle Day 2019, here are five ways to protect turtles and tortoises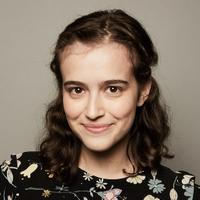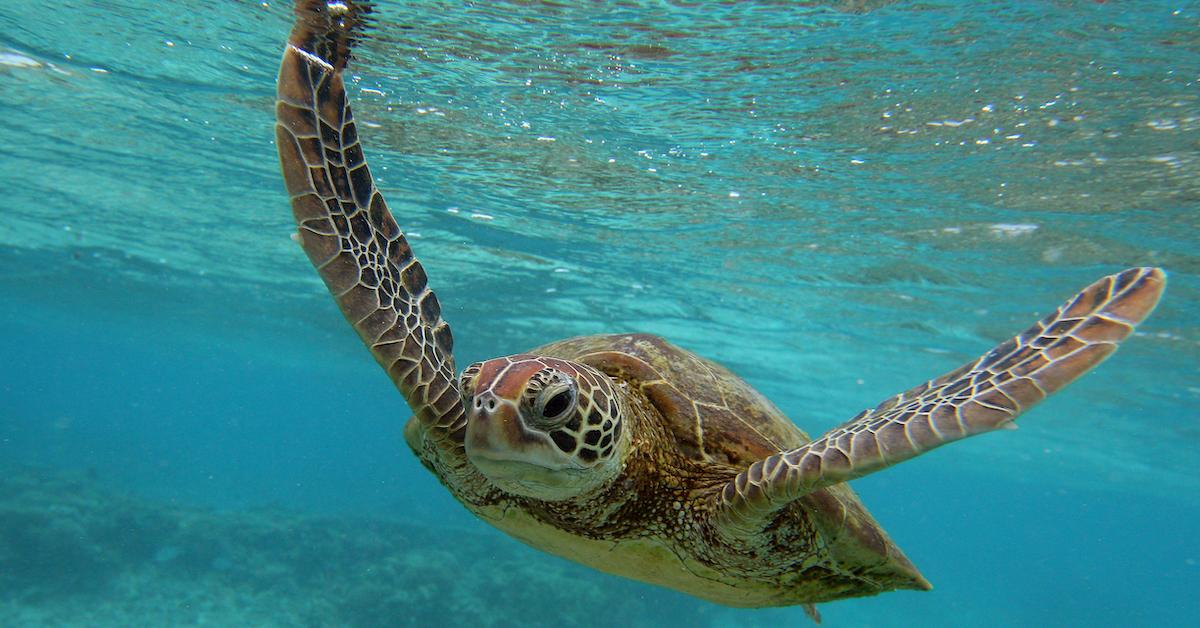 Every year, May 23 marks World Turtle Day. And while articles rounding up adorable or weird turtles from around the world in honor of the holiday are fun (and something we've certainly indulged in), it's important to also use the day to honor turtles, and make sure we're doing everything we can to protect them. So to celebrate World Turtle Day, here are a few ways you can celebrate, respect, and protect turtles.
Article continues below advertisement
Firstly, here's a little background on the holiday. World Turtle Day was founded in 2000 by American Tortoise Rescue, an all-volunteer nonprofit organization that works to protect all species of turtles and tortoises — literally. The organization created the annual holiday to encourage people to "celebrate and protect turtles and tortoises and their disappearing habitats around the world," and to "increase respect for and knowledge of one of the world's oldest creatures," according to World Turtle Day's website.
American Tortoise Rescue and World Turtle Day were both founded by married couple Susan Tellem and Marshall Thompson, who have used their platform to rescue thousands of turtles — literally. Since 1990, the organization has rescued and rehomed about 4,000 tortoises and turtles. American Tortoise Rescue also works with law enforcement to humanely deal with confiscated turtles, and the group also educates people on proper turtle care.
Article continues below advertisement
Read on for five ways to honor turtles and tortoises today.
Article continues below advertisement
1. Donate to American Tortoise Rescue
Article continues below advertisement
During the Woolsey wildfire in November, Tellem and Thompson sadly lost their home and their turtle hospital. Luckily, they made it out unscathed — as did their turtles — but they need money to build a new turtle hospital. So, the couple set up a GoFundMe fundraiser called #TurtleStrong Malibu Fire Relief. (You can also donate to American Tortoise Rescue directly here.)
"We are more grateful than ever this year to shellebrate. We lost our home and the turtle hospital in the Woolsey fire in Malibu, one of the worst wildfires in history," Tellem said in a statement on World Turtle Day's website. "We were able to evacuate with all 35 turtles and tortoises in our hospital, but those in the rescue itself were hibernating and hidden. Fortunately, the 15 pond turtles and more than 50 other rescues sheltered in place in fireproof housing that my husband built years ago." Luckily, all of the turtles, even the ones hibernating, survived the fire.
Article continues below advertisement
2. Adopt, Don't Shop
Article continues below advertisement
If you are interested in adding a turtle or tortoise to your family, Tellem would urge you to rescue a turtle instead of buying one from a breeder or pet store. Just like with dogs, cats, and other furry pets, you should always adopt, don't shop.
"Our theme this year is Adopt, Don't Shop," Tellem said of this year's World Turtle Day. "There are rescues throughout the globe that help place turtles and tortoises into forever homes, most at no cost. You can help by not purchasing a turtle from a pet store, online or at a swap meet. Sadly, most of these animals are taken illegally out of the wild or are victims of international smuggling."
3. Reduce Your Impact on the Oceans
Article continues below advertisement
By now, you've probably seen that heartbreaking video of a sea turtle with a plastic straw stuck in his nose. Of course, using less plastic straws can have a positive impact on the oceans — but there are so many ways to take that to the next level. You can slowly work to reduce your overall consumption of single-use plastic — everywhere from the kitchen to the bathroom — by replacing things you run out of with reusable or sustainably-packaged alternatives. You can also contact your favorite local bars and restaurants and ask them to stop using straws or other single-use plastics.
That said, straws and six-pack rings are not as prominent in the ocean as videos like the one above may have you think. A whopping 46 percent of Great Pacific garbage patch is actually made up of plastic fishing nets, according to a report published in Natures. Ocean plastic from commercial fishing is hurting sea turtles, dolphins, whales, and so many other marine animals, so eating less fish (or boycotting the industry entirely) is a significant way to reduce your impact on the ocean — and on climate change.
Article continues below advertisement
4. Contact Legislators About Protecting Turtles
Article continues below advertisement
American Tortoise Rescue encourages turtle fans to contact their legislators to ask for better turtle protection in your community. The organization suggests writing a letter asking your local leader "to keep sensitive habitat preserved or closed to off road vehicles, and to prevent off shore drilling that can lead to more endangered sea turtle deaths." Click here to find contact information for your local legislators.
5. Learn How to Handle Turtles You May Encounter
Article continues below advertisement
Even if you have no interest in adding a turtle to your family, American Tortoise Rescue thinks everyone should know how to handle turtles found in the wild. If you ever see a turtle or tortoise trying to cross the road, pick up the tortoise and place him on the side of the road where he was headed. If you put him back where he started, he will turn around and try to cross the street again.
Selling a turtle that is less than four inches long is illegal in the U.S. So if you ever witness someone illegally selling a turtle, treating a turtle or tortoise with cruelty, or if you find a turtle in the wild who seems sick or injured, report it to your local animal control shelter.