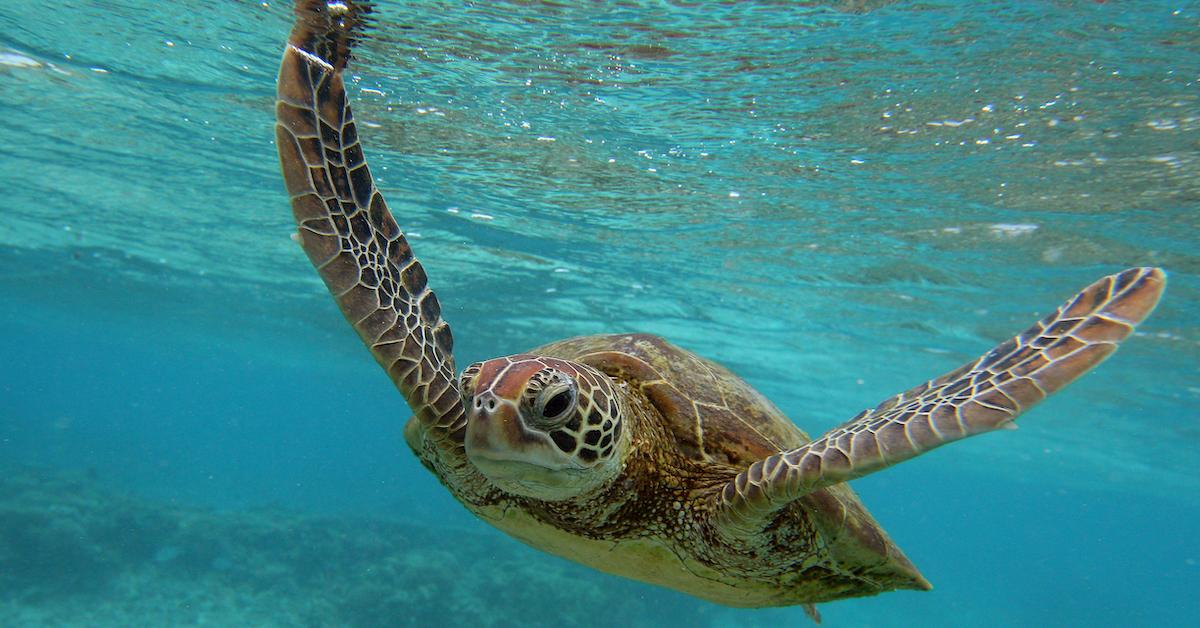 5 Ways to Protect Turtles and Tortoises Today for World Turtle Day
Every year, May 23 marks World Turtle Day. And while articles rounding up adorable or weird turtles from around the world in honor of the holiday are fun (and something we've certainly indulged in), it's important to also use the day to honor turtles, and make sure we're doing everything we can to protect them. So to celebrate World Turtle Day, here are a few ways you can celebrate, respect, and protect turtles.
Article continues below advertisement
Firstly, here's a little background on the holiday. World Turtle Day was founded in 2000 by American Tortoise Rescue, an all-volunteer nonprofit organization that works to protect all species of turtles and tortoises — literally. The organization created the annual holiday to encourage people to "celebrate and protect turtles and tortoises and their disappearing habitats around the world," and to "increase respect for and knowledge of one of the world's oldest creatures," according to World Turtle Day's website.
American Tortoise Rescue and World Turtle Day were both founded by married couple Susan Tellem and Marshall Thompson, who have used their platform to rescue thousands of turtles — literally. Since 1990, the organization has rescued and rehomed about 4,000 tortoises and turtles. American Tortoise Rescue also works with law enforcement to humanely deal with confiscated turtles, and the group also educates people on proper turtle care.
Article continues below advertisement
Read on for five ways to honor turtles and tortoises today.
Article continues below advertisement