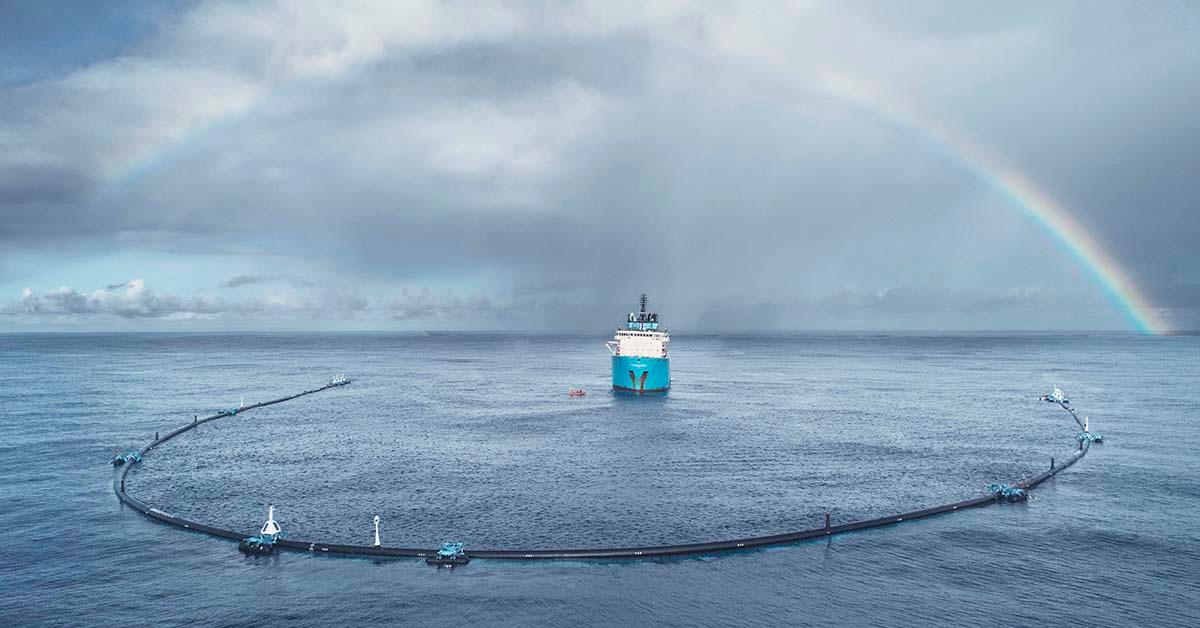 The Ocean Cleanup's System 001 Breaks Down While Cleaning the Great Pacific Garbage Patch
System 001 — The Ocean Cleanup's groundbreaking device for collecting garbage along The Great Pacific Garbage Patch — broke during its garbage-collective journey from California to Hawaii.
Article continues below advertisement
According to System 001's creator Boyan Slat — who launched The Ocean Cleanup — the U-shaped boom broke down due to the constant wind and waves of the Pacific, and will be towed about 800 miles to Hawaii for repairs. If the repairs can't be done in Hawaii, it'll be loaded on a barge to be taken back to its home port in Alameda, CA.
While Slat, 24, isn't happy with the news, he isn't discouraged about his creation (which he invented when he was only 17) or his mission of cleaning up garbage.
Article continues below advertisement
"This is an entirely new category of machine that is out there in extremely challenging conditions," he said. "We always took into account that we might have to take it back and forth a few times. So it's really not a significant departure from the original plan."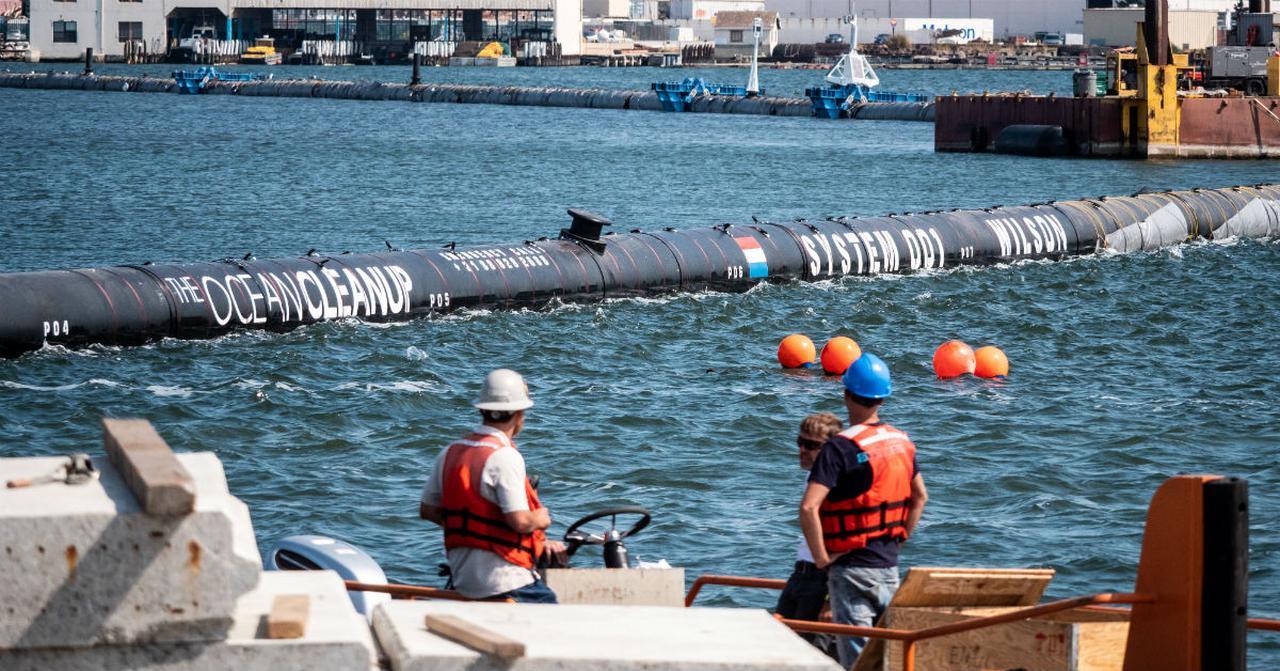 Article continues below advertisement
The Great Pacific Garbage Patch is — as its name implies — a giant collection of trash and plastic that floats between Hawaii and California; experts aren't entirely sure just how big the patch is, but some estimate its about the size of Texas and constantly growing due to ocean pollution. It's also the largest accumulation zone of ocean plastics in the world.
System 001 was launched on Sept. 8; the U-shaped floater that is 600 meters long and features a 3 meter tapered skirt; the system moves with the current faster than the plastic, which becomes trapped in the center of the system. A vessel "acting as a garbage truck of the seas" will then remove the collected plastic every few months. Once the plastic is collected, it will be returned to the land to be sorted and recycled.
Article continues below advertisement
The system had been hard at work since it reached its final destination at the end of October, and is expected to be returned to the tremendous garbage patch once the repairs are finalized.
While they figure out how to repair the machinery, The Ocean Cleanup shows no signs of slowing down.
Slat has said that his goal is to one day have 60 systems operating, which is in line with The Ocean Cleanup's overall goal of reducing the amount of plastic in the oceans by at least 90 percent by the year 2040.