Dead Dolphin Found with Two-Foot Shower Hose in His Esophagus on Florida Beach
The FWC discovered a beached dolphin on Fort Myers Beach, and he had a two-foot shower hose in his esophagus and forestomach.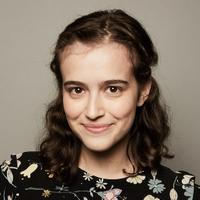 Yet another dolphin has washed up on a beach with plastic in his body — and this time, the culprit was a shower hose. The Florida Fish and Wildlife Conservation Commission's (FWC) Fish and Wildlife Research Institute shared the news of the dolphin's death in a Facebook post. As the FWC wrote, the 7-foot long male bottlenose dolphin was found on the shore of Fort Myers Beach in Big Carlos Pass. Biologists from an FWC lab performed a necropsy on the dolphin, and quickly found a 24-inch plastic shower hose in the animal's esophagus and forestomach.
Article continues below advertisement
In the FWC's Facebook post, the institute explained that it is still working to determine if the hose was the dolphin's cause of death, or if it was something else. "Although this is a significant finding, there are many additional factors to consider before a final cause of stranding and death for the dolphin can be determined," the post read. "Samples collected during necropsy will be sent for analysis to help with this determination."
Article continues below advertisement
Just a few weeks ago, the FWC recovered another dolphin on Fort Myers Beach with plastic in her body. The institute found an emaciated female rough-toothed dolphin calf on the shore, and after a night of care, chose to euthanize the baby dolphin. Researchers performed a necropsy, and discovered plastic in the young dolphin's stomach, including a balloon and plastic bags.
The FWC took this opportunity to explain what to do if you ever find a sea animal on the beach. "Please remember that marine mammals strand for a reason, often the animals are sick or injured. Call FWC's Wildlife Alert at 888-404-3922 to allow trained experts to respond," the FWC added on Facebook. "Please don't push the animal back into the water as it can delay examination and treatment and often results in the animal re-stranding in worse condition."
Article continues below advertisement
The FWC also took a moment to educate the public on how we can avoid future situations like this. "Your actions can make a difference — secure and properly dispose of trash, take part in coastal cleanups and share information on how to reduce marine debris with others," the Facebook post read.
Article continues below advertisement
On top of the FWC's advice to participate in beach cleanups and properly secure trash, there are so many other things we can do to reduce our impact on the oceans. You can take the advice regarding trash a step further with the three R's: reduce, reuse, recycle, in that order. Reducing the amount of plastic you have will reduce the amount of plastic you send to landfills — a significant amount of which winds up in the ocean.
Additionally, 46 percent of plastic in the Great Pacific garbage patch comes from fishing nets, and most of the remainder comes from other fishing gear, according to a report published in Natures. So because such a significant portion of ocean plastic is a result of commercial fishing, another great way to protest plastic ocean pollution is by eating less fish, or not eating them at all.