Sea Turtle Populations Are Recovering Thanks to Laws Put in Place to Protect Sea Life
Thanks to an aggressive law aimed at protecting wildlife, sea turtle populations are already recovering.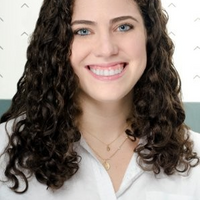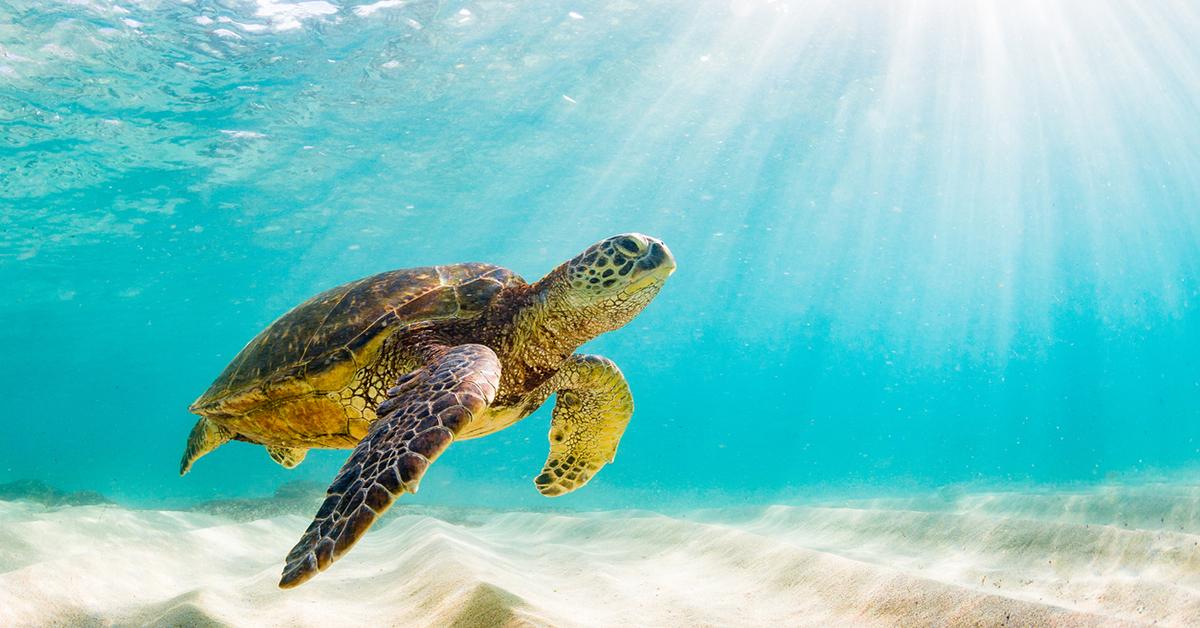 A new study has been published that examined the U.S. Endangered Species Act — an environmental protection policy that was first signed into law in 1973 as part of an effort to protect various species that were at risk of becoming either endangered or possibly even extinct. In the study, published in the academic journal PLOS ONE, researchers out of Tucson, AZ. examined 31 different populations of marine mammals and sea turtles and found that — of the populations they examined — 78 percent of the marine mammals and 75 percent of the sea turtles showed population increases following the legally mandated protections put in place.
Article continues below advertisement
In the study, they revealed that only 9 percent of the mammals examined decreased following their status being legally protected, while none of the sea turtles suffered population decreases. In fact, the population of sea turtles increased by about 980 percent following the legal protection they received as part of the law. Hawaiian humpback whales saw another amazing victory in terms of population growth; they increased from just 800 whales in 1979 to more than 10,000 in 2005. In 2016, the species recovered so significantly that they were removed from the endangered species list — a success that the researchers believe can be duplicated with the proper resources and attention.
"The humpback whales migrating along the West Coast are a success story everyone can appreciate," Abel Valdivia, one of the study's coauthors, said in a press release. "We can clearly save endangered species if we make the effort, provide the needed funds, and have strong laws like the Endangered Species Act to guide the work."
Article continues below advertisement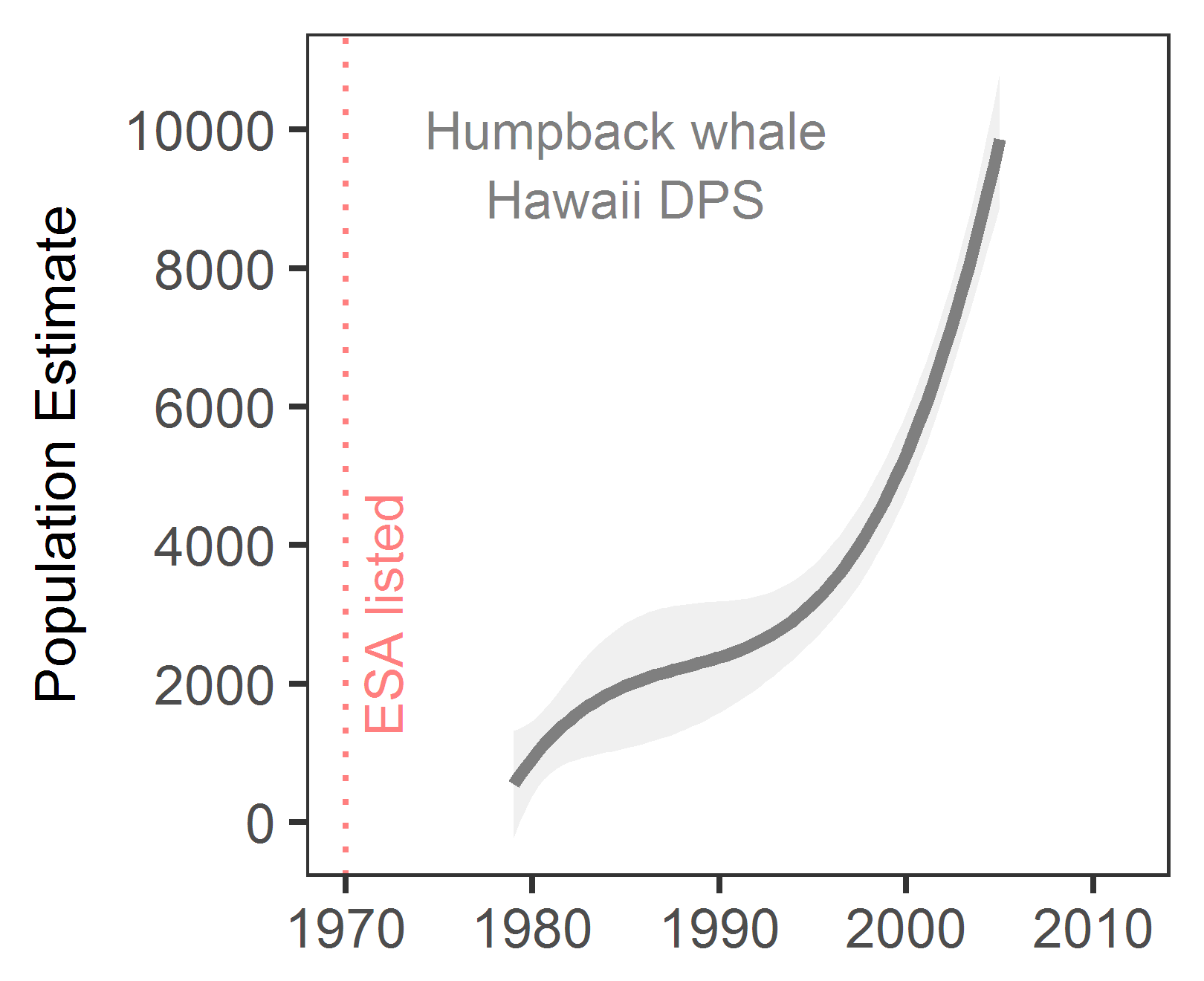 The researchers noted there are certain steps that the legislation lays out that makes the conservation possible, and allows these animals to flourish.
"Conservation measures triggered by the Endangered Species Act include habitat protections, science-based management measures to reduce key threats and safeguard the species, and recovery planning," they explained in the press release. "The Act has required devices that allow sea turtles to escape from fishing nets, protected whales from approaching vessels, and reduced disorienting lighting from sea turtles nesting beaches. International conservation efforts have also promoted population recovery."
As Shaye Wolf — who co-authored the study with Valdivia and Kierán Suckling — explained, "The Endangered Species Act not only saved whales, sea turtles, sea otters, and manatees from extinction, it dramatically increased their population numbers, putting them solidly on the road to full recovery. We should celebrate the Act's track record of reducing harms from water pollution, overfishing, beach habitat destruction, and killing. Humans often destroy marine ecosystems, but our study shows that with strong laws and careful stewardship, we can also restore them, causing wildlife numbers to surge."