What Makes ASMR Relaxing, and Why It Can Quell Anxiety
ASMR doesn't affect everybody, but why do some people find it so relaxing?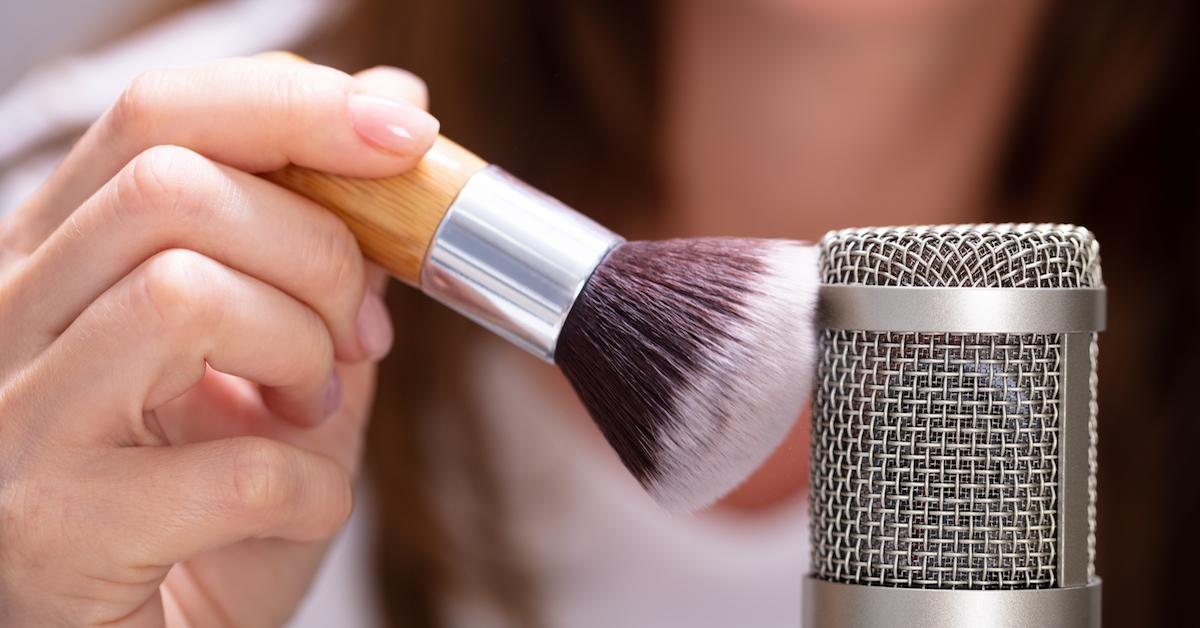 Autonomous sensory meridian response (ASMR) is among the more unusual internet trends. And while some people can't seem to figure out what the big deal is, many people actually find it to be a very relaxing experience. Whether you watch ASMR on TikTok or YouTube, you might not fully understand exactly why you enjoy the sound of those whispered, crinkly, crunchy sounds. Nevertheless, there are a number of biological reasons why ASMR is relaxing, and why certain triggers affect certain people.
Article continues below advertisement
Why does ASMR relax people?
Like meditation, achieving relaxation through ASMR requires a bit of concentration. In the case of ASMR, this focus is centered around the ASMR triggers themselves. According to Science Times, medical professionals who have studied ASMR believe that patients who experience ASMR are generally aware of its comforting effects, and the combination of those triggers, the signals they send to the brain, and the patients' intent on achieving calm are what inevitably lead to relaxation.
There are other theories, of course. In 2012, clinical neurologist, Steven Novella posited that ASMR might be a sort of pleasurable mini seizure, primarily triggered by auditory stimulation. Novella's findings were posted on the NeuroLogica Blog. The fact is, most people don't know why ASMR affects them in such a positive way, but they know they like it.
Article continues below advertisement
ASMR triggers can be anything and everything.
ASMR triggers aren't just crunching on fried chicken or rubbing cotton over the microphone. There are literally thousands of sounds, sights, smells, tastes, and sensations that can trigger a person's autonomous sensory meridian response. Most of the triggers displayed in ASMR videos tend to be of the auditory and visual variety, and there is a belief that those triggers rank among the most common.
Article continues below advertisement
Still, according to Healthshots, even the most common ASMR triggers do not affect everyone the same way. Some people might enjoy the sound of brushing on the microphone and it might induce ASMR, but they might not feel that sensation as intensely as some others might. This is why it's hard to pin down exactly how ASMR feels, because everyone feels it differently.
Those feelings can also vary from day to day according to Maria, an ASMRtist who runs the Gentle Whispering YouTube channel, and who recently spoke to Vox about the ASMR phenomenon. Maria told Vox that shifts in mood can determine how well a person reacts to certain triggers. "I've noticed that one day you will be more sensitive toward role-playing, then another you'll be more sensitive to swishing sounds. It really varies," Maria added.
Article continues below advertisement
ASMR triggers include swishing, squishing, crunching, snapping, role-playing, personal attention, popping, clicking, crinkling, bright lights, spinning objects, snipping, brushing, and many, many more.
Article continues below advertisement
How does ASMR feel?
If one were to distill the sensation of ASMR, they could probably describe it as "the chills," though a pleasant variety. Those who experience ASMR usually experience "tingles," which are most commonly felt in the back of the head, down the back of the neck, and into the spine. It can also spread out from the scalp sometimes into the face or shoulders, and it can even be felt in the hands and feet, according to WebMD.
There is a misconception that ASMR elicits passive sexual stimulation in people, but according to Healthshots, ASMR tingles are not generally sexual in nature. Healthshots reports that only 5 percent of ASMR enthusiasts use it for sexual purposes. Those of us who do enjoy ASMR mostly do so because those tingles are a clean, safe, easy way to find relaxation in our increasingly stress-filled society.