How to Make DIY Kinetic Sand
This DIY kinetic sand will entertain your kids and save you a few bucks in the bargain.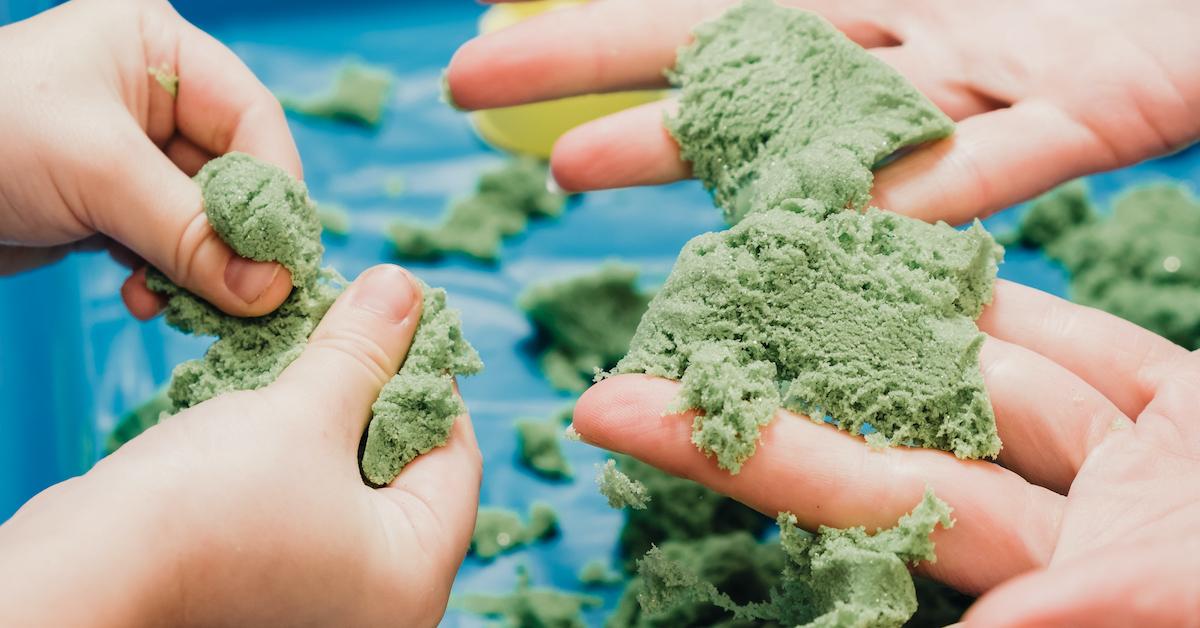 If you've never heard of kinetic sand, prepare to be amazed! This spectacular substance looks and feels like silky sand, but can be molded like clay into almost anything. It's fun to play with and provides a great sensory experience for kids as well as adults. It's also mesmerizing to watch. In fact, there are numerous videos on TikTok and Instagram of people smashing, slicing, and squishing the stuff. And now, thanks to this amazing DIY kinetic sand recipe, you can make it for yourself.
Article continues below advertisement
How does kinetic sand work?
As Rick Sachleben, a member of the American Chemical Society, told Live Science, traditional kinetic sand is just regular sand that's been coated with silicone oil. Sachleben went on to explain that these oils possess unique properties that allow liquids to flow freely, acting like rubbery solids.
This is because the silicon polymer chains that form in kinetic sand create an unusual degree of viscoelasticity, which explains why the sand sticks well to itself, but not to other surfaces.
With all that gobbledygook out of the way, there are plenty of ways to make kinetic sand without investing in expensive craft store kits or searching for viscoelastic silicone oils on the internet.
Article continues below advertisement
How to make DIY kinetic sand: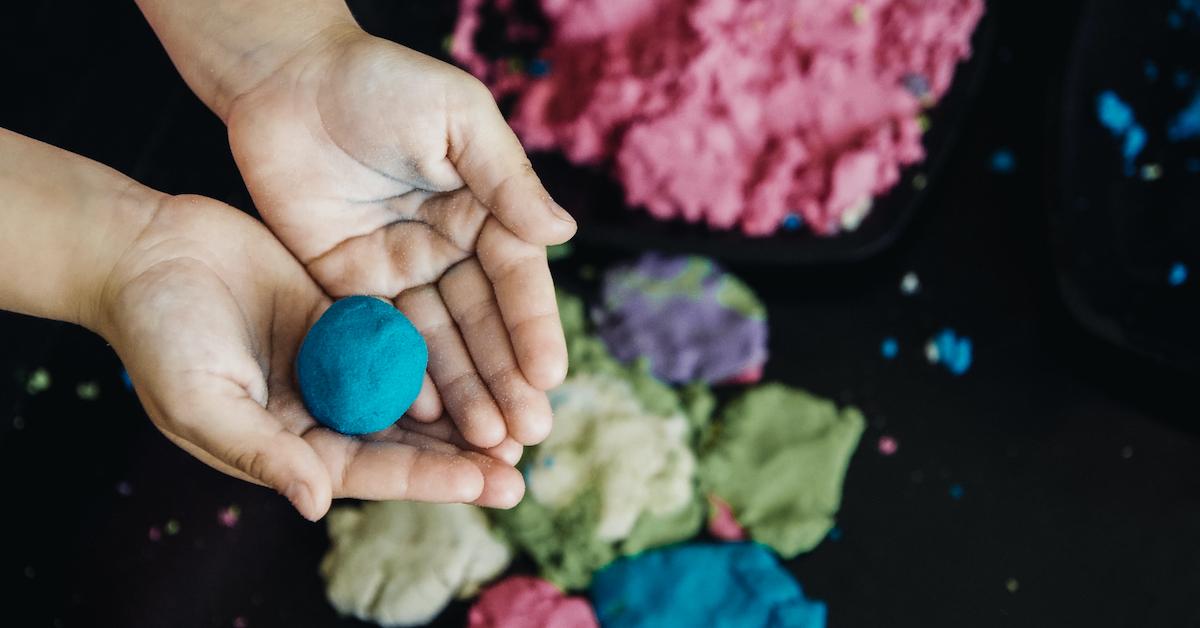 The below recipe, adapted from a YouTube video by TKOR, illustrates just one way to make safe and pliable kinetic sand in your own home, with a relatively small list of ingredients.
If you decide to make this kinetic sand, we highly recommend watching TKOR's video first.
Article continues below advertisement
Materials:
The materials you'll need are:
Fine, nontoxic play sand. You want this to be very fine, almost powder-soft sand.
Food coloring to color the sand
1 teaspoon of cornstarch
5 drops of liquid dish soap
1 teaspoon of water
2 teaspoons of white glue
1/4 of a teaspoon of liquid starch
You can find most of these items at craft stores like Hobby Lobby or Michaels, though all of them are available on Amazon as well.
Equipment:
To start you'll need some equipment as well.
Spoons or forks for mixing
Two vessels for mixing, such as plastic containers or glass bowls
Measuring spoons
Measuring cups
Article continues below advertisement
Making DIY kinetic sand:
Add 1 teaspoon of water to 5 drops of dish soap and mix thoroughly with 1 teaspoon of cornstarch.
Add 2 teaspoons of glue to this and mix thoroughly.
Add 1/8 of a teaspoon of liquid starch and mix until it forms a slime.
Begin adding some sand — not a lot, just enough to give it form.
Once the sand begins to form up, add the remaining 1/8 teaspoon of liquid starch.
Add more and more sand until you get a goopy, pliable, slightly fluffy sand.
Add food coloring and mix.
You should be left with a good, nontoxic kinetic sand that feels pretty similar to the synthetic store-bought stuff, is perfectly pliable, and fun to play with. It can cut, mold, and hold its shape. More importantly, making the sand itself is a bonding activity and the sensory experience it provides can be invaluable to children.