Apple Picking Tips to Help You Ring in the Fall Season
Apple picking season is almost here, and here are some helpful tips to get you started.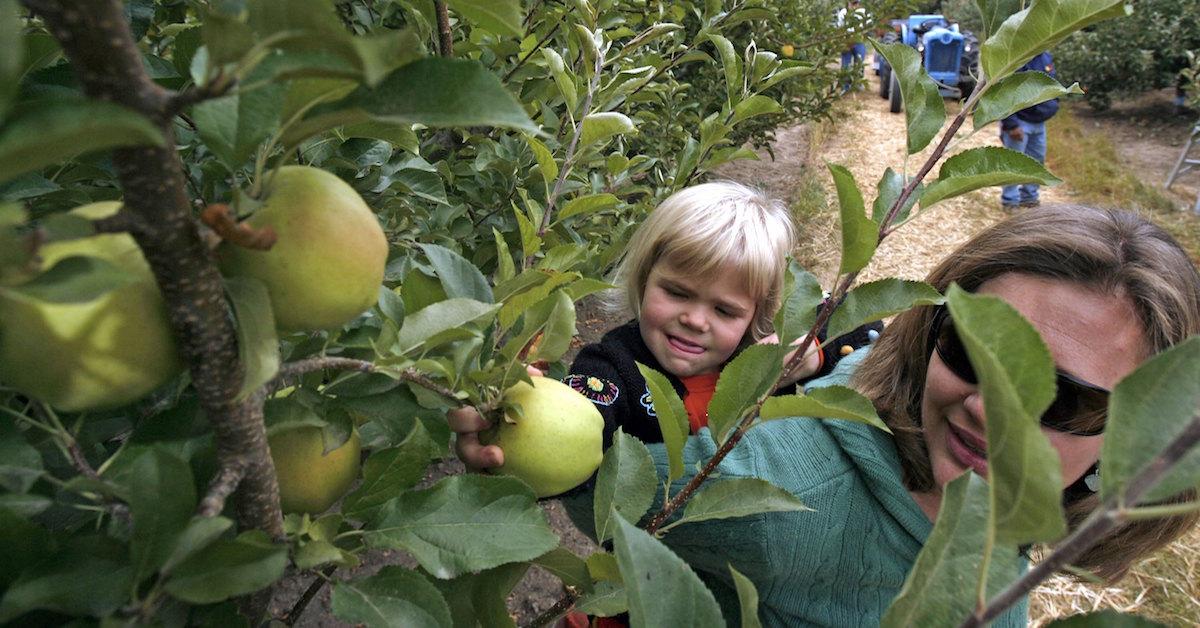 The telltale scent of pumpkin spice hangs on the edge of a summer breeze. It's a sure sign that autumn is nearly upon us and it means that the leaves are about to turn and the apples are about to ripen. Apple picking isn't just a fun fall activity that you can do with friends and family, it's also a way to support local farmers and incorporate more healthy produce into your diet. But when should you plan to head to your local orchard? When is the best time for apple picking?
Article continues below advertisement
When is the best time for apple picking?
Though different regions have different growing seasons depending on their climate zone, the year, and the weather patterns, the most common time for apple picking in the U.S. falls somewhere between August and October. According to Apple Holler Orchards, different varieties of apple ripen at different times within that season.
For example, Sansa and Gingergold apples ripen in August, whereas Gala, Fuji, and Mcintosh apples are best at different times in September. Finally, Cortlands and Golden Delicious apples are best picked in October, towards the end of the season. Either way, most agree that September is the best time to go out and pick apples. The weather always tends to be more agreeable during that time as well.
Article continues below advertisement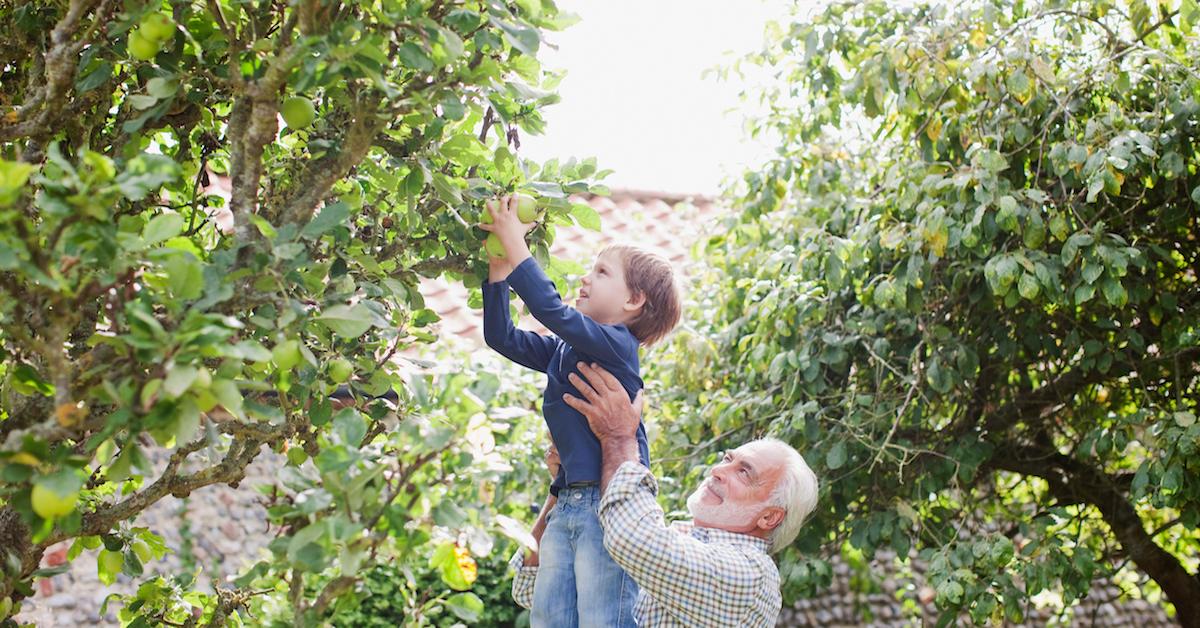 Is peak apple season different in different parts of the country?
Some people believe that apple picking is an activity limited to the East Coast, but that isn't necessarily true. According to Eat Like No One Else, different apple varieties reach their peak at different parts of the season. Many varieties are available year-round in the grocery store, but are not ready for harvest in American orchards outside of the August through October season.
Article continues below advertisement
New York, Maine, and Massachusetts are popular tourist locations during the autumn months for apple pickers, pumpkin pickers, and "leafers" alike, but there are many farms all across the Midwest and Western U.S. as well. According to Travel and Leisure, Georgia, Virginia, Minnesota, California, and Washington state are all unsung places to delicious apples prior to the first frost.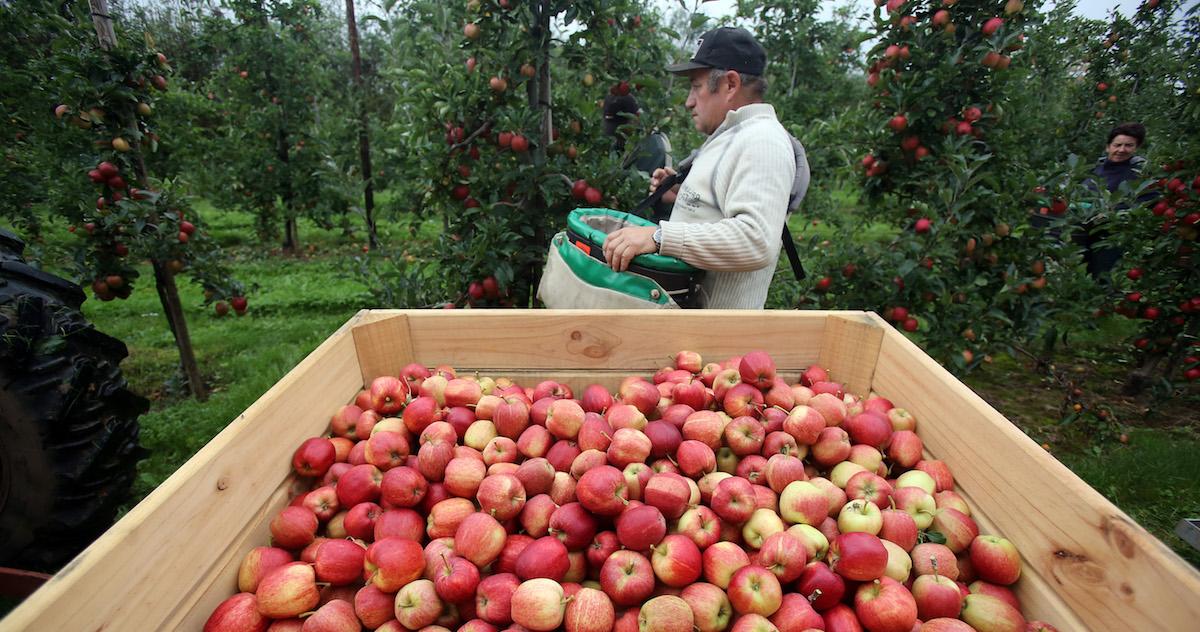 Article continues below advertisement
How to tell if an apple is ready to be picked
Apples are ready to pick when they have reached a certain maturity. We're not talking about how funny they find fart jokes here, we're talking about the smell, color, size, and shape of the apples in question. According to Home for the Harvest, apples that are picked too early can be quite small, tart, and mealy as compared to other, more mature apples. Their skin might also be thin or lacking in color.
Apples that are ready for picking should smell ripe and sweet. They should be crisp and juicy when you bite them, but not too hard, mealy, starchy, or tangy. Apple skins should be the color commonly found in that variety of apple. For example, Red Delicious apples should be almost fully red. Ripe apples will also offer little give when pulling them from the branch, and the stem should separate easily.
Article continues below advertisement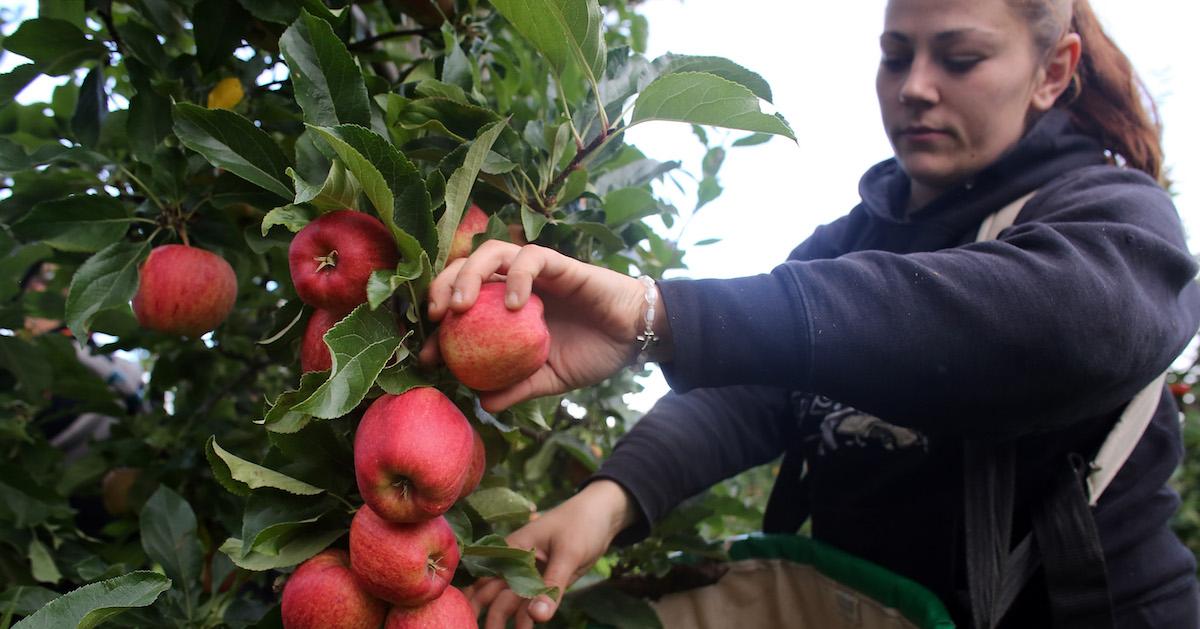 How to properly pick apples
The apple is a very old crop that can trace its origins back to the earliest days of human agriculture. As a result, different people are going to have different opinions about the best way to pick an apple from the tree. According to Taste of Home, it's best to pick apples from the outer branches at the start of the season, but closer to the trunk as the season progresses. This is because apples on the outside ripen first.
Taste of Home also advises pickers to pull only the apples that give way easily. The easier the stem separates, the more ripe and ready that apple is. Pull gently though, no need to shake the branches and cause the other ripe apples to come tumbling down. Though many of these apples are eventually collected from the ground to make cider, some might sit there and become worm food before they're picked up.