What Is a Nor'Easter, and Why Is It Connected to Climate Change?
What is a nor'easter? The Eastern Seaboard is currently being slammed by a major storm that is unfortunately somewhat connected to climate change.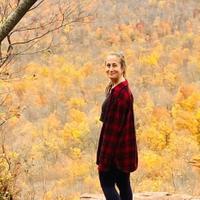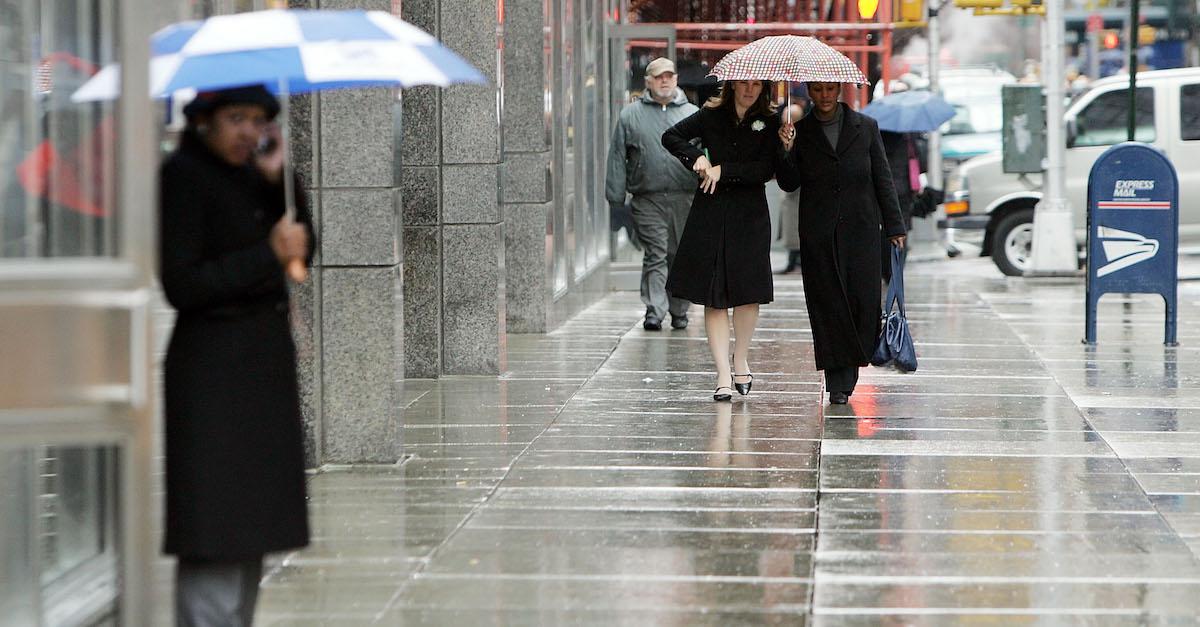 If you peered out your window this morning with the intention of going on a relaxing autumnal walk, noticed the pouring rain, and thought: "better not," you weren't alone. The entire Eastern Seaboard is currently being slammed by a raging nor'easter that's bringing gusts of wind, and endless amounts of rain to several U.S. states over the next few days. But what is a nor'easter, and what is its connection to climate change?
Article continues below advertisement
"A Flash Flood Watch is in effect from 8 p.m. tonight until 5 p.m. tomorrow. Take this seriously. Use mass transit for your commute tonight and tomorrow. Don't walk or drive into flooded areas," New York City mayor Bill de Blasio tweeted on Monday, Oct. 25. "We know how quickly these storms can escalate, so everyone, especially those living in basement apartments, should plan accordingly."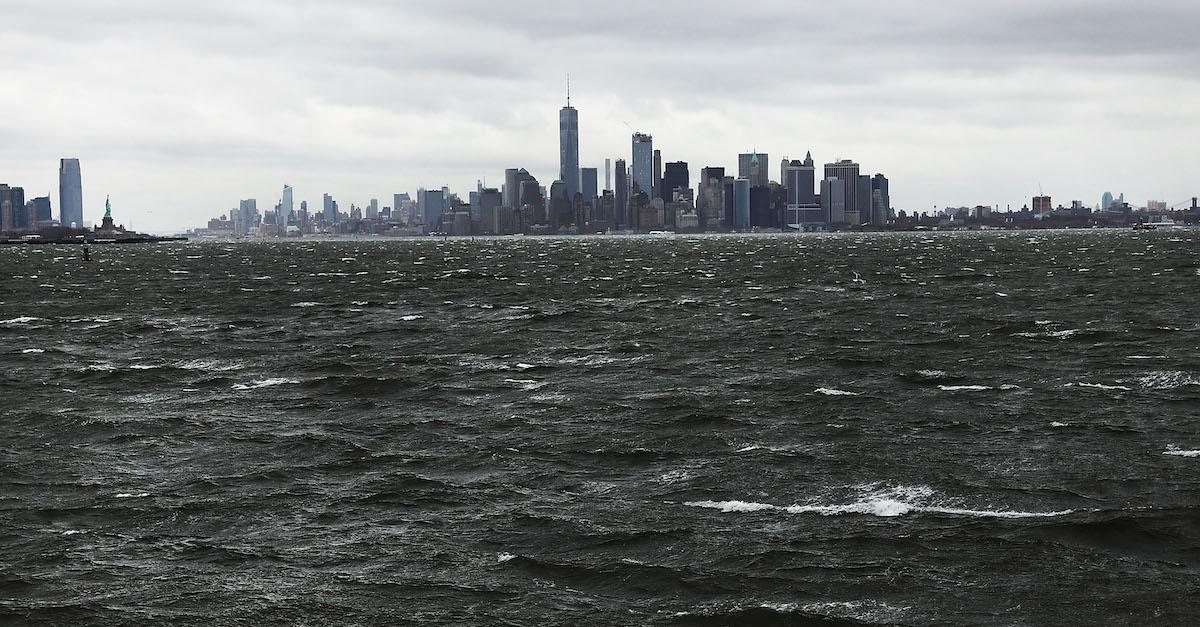 Article continues below advertisement
Here's what you should know regarding the October 2021 nor'easter:
On the night of Monday, Oct. 25, a massive storm made its way to the Eastern Seaboard, bringing large amounts of wind and rain. Some areas in New York City and in parts of New Jersey are being threatened with flash flood warnings, according to The New York Times — particularly in low-lying regions by the Hudson River. Some communities could potentially see 2 inches of rain per hour, and strong gusts of wind are likely to blow out power in parts of Connecticut, Rhode Island, and Massachusetts.
Winds up to 60 miles per hour are expected to slam New York City through Wednesday morning, which could knock down trees and power lines. Schools have closed, and public transit in parts of New Jersey has been suspended. New York City locals hope this storm doesn't hit quite as hard as Hurricane Ida, but city dwellers should remain alert, and if they are commuting, should stick to mass transit, if possible.
Article continues below advertisement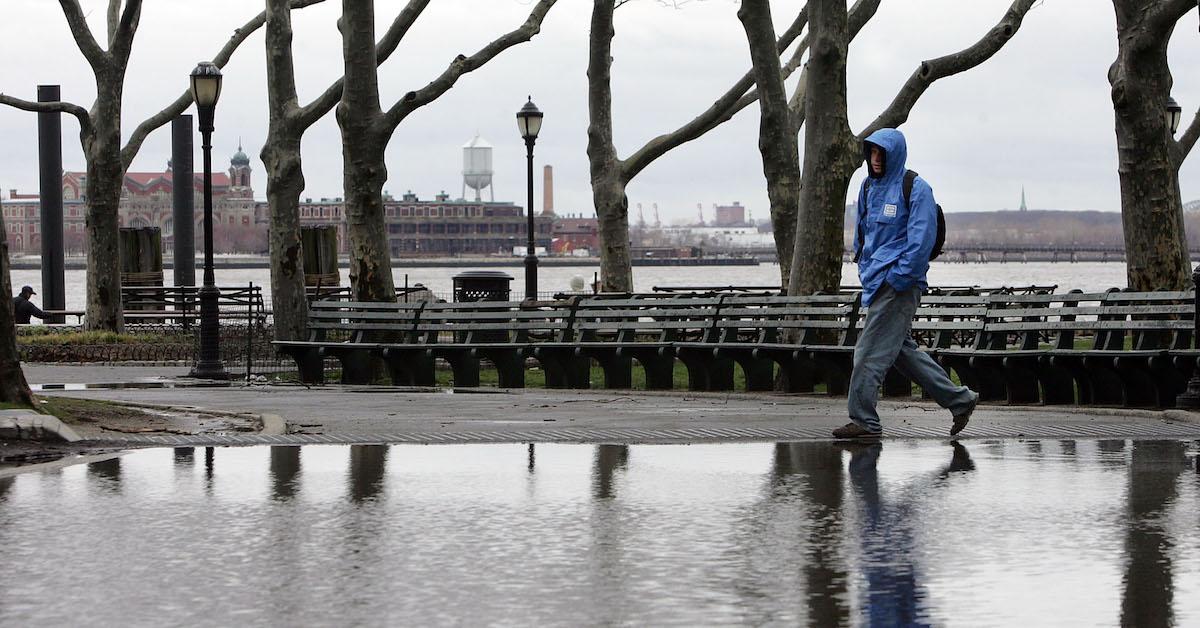 What exactly is a nor'easter?
A nor'easter sounds like a really bad storm — but what is it, exactly? According to AccuWeather, it's a centuries-old term that refers to storms along the Eastern Seaboard that blow northeasterly winds along North America's Atlantic Coast. They can trigger major winds, snow, and rain. They don't always conjure up this kind of harsh weather, but they often do, based on their strength and where they're coming from.
Article continues below advertisement
As nor'easters hit cold fronts, they can increase in strength. They can also strengthen when they hit high pressure in southeastern Canada or New England, which causes winds to ramp up, often to hurricane-strength gusts. And they don't always — but can — transform into a bomb cyclone, which is when they intensify so quickly, that the central barometric pressure plummets by 0.71 of an inch of mercury (24 millibars) in the span of 24 hours. This usually results in blizzard conditions.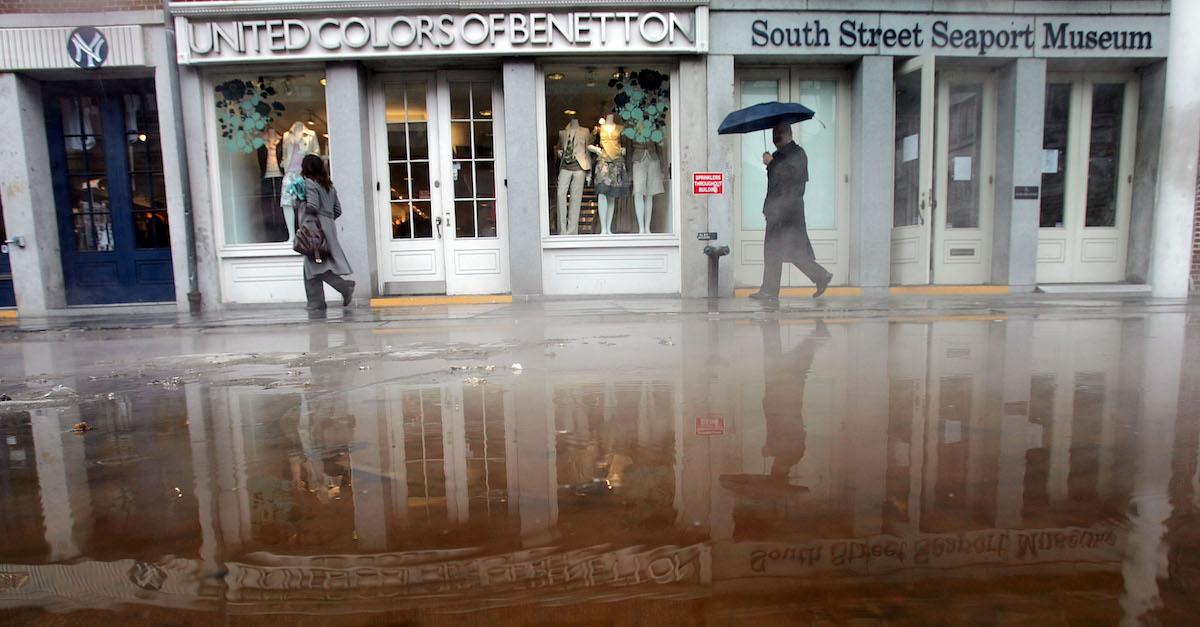 Article continues below advertisement
How are nor'easters connected to climate change?
Although climate change is expected to lower the amount of snow the U.S. receives on an annual basis, it's supposedly going to increase the number of nor'easters we see annually, according to NCAR UCAR. Nor'easters used to be something Americans saw every few years or so, but it's expected to be a frequent happening in the warming world. Why is this? The answer is pretty simple.
"What this research finds is almost all of the decrease in snow occurs in weaker, more nuisance-type events," atmospheric scientist Colin Zarzycki, told NCAR UCAR. "The really crippling storms that have major regional impacts on transportation, on the economy, on infrastructure are not significantly mitigated in a warming climate."
Basically, the study reiterated that extreme weather patterns are the new normal — so we can probably expect to see a few more of these before the end of the year.