Photos of Flood in Chinese City of Zhengzhou Are Seriously Catastrophic
Record-breaking amounts of torrential downpours have completely flooded China's Zhengzhou province, resulting in numerous fatalities.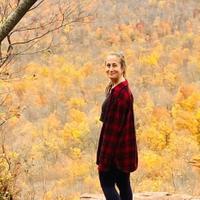 While parts of the planet are literally on fire, others are struggling to keep their heads above water — literally. China's city of Zhengzhou in the Henan province has been slammed with a year's worth of rain in less than a week. Buildings have been decimated, streets are underwater, and rapids have carried both cars and people alike. At least 12 people have died after a subway car was trapped underwater, and neighborhoods citywide have lost power, including hospitals.
Article continues below advertisement
If things persist as they are, the death toll is expected to rise exponentially — though we're really hoping it doesn't come to that.
"People are shocked, trying to register what is happening," Al Jazeera's Katrina Yu told the outlet's U.S. reporters. "This is the most rain that many people have seen in their lifetimes. Many have described the situation as 'terrifying.'"
Article continues below advertisement
What to know about the ongoing floods ravaging Zhengzhou:
Zhengzhou, which is a city of around 12 million people, is grappling with serious floods after being saturated with rain late last week, according to The Wall Street Journal. As of Thursday, July 22, thousands have evacuated from their homes, and at least eight people remain missing. On Tuesday, a subway was trapped underwater with over 500 people onboard, and although most passengers were rescued, at least 12 have died. Hospitals have also lost power, and a kindergarten of 150 had to be evacuated.
Henan is one of the oldest and poorest provinces with the highest populations, of about 99 million residents who heavily rely on the agricultural industry. But unfortunately, tons of crops have been completely destroyed. This has resulted in major economic loss for the area, and for farmers in the area. Although city officials are starting to finally recover from the mess, rain and thunder is still in the forecast — though many are hopeful it's finally relenting.
Article continues below advertisement
What is causing the floods in Zhengzhou?
As previously mentioned, Zhengzhou has received what's normally considered a year's worth of rain in about four days, according to AccuWeather. Experts say the last time this city has received this amount of rain in such a short amount of time was about 1,000 years ago. So, with that in mind, it should come as no surprise that this inundation of torrential rain is related to climate change, GreenPeace told Fortune.
Article continues below advertisement
"Climate change has made extreme weather like heat waves and floods more frequent and more deadly in the past 20 years," said Liu Junyan, Greenpeace East Asia's climate and energy campaigner, as per Fortune. Recent events in Henan, along with North America and Europe "are all wake-up calls reminding people of the climate change crisis."
In recent years, the city has made more efforts to fend off and completely prevent floods with dams, and by creating more green spaces. However, it sadly seems as though these efforts to protect Zhengzhou are simply not enough to combat the inevitable and deadly effects of global warming. The residents of the Henan province are in our thoughts.