Lagos Is Being Inundated With Incessant Floods, That May Soon Make the City Unlivable
Floods across Lagos are making the Nigerian city practically unlivable, as rainy season continues destroying homes, infrastructure, and more.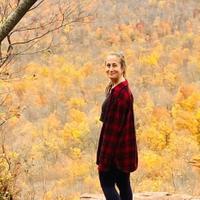 One of the most visible and terrifying side effects of global warming is the incessant flooding — more and more coastal cities like the Nigerian city of Lagos are experiencing the dangerous effects of rising sea levels, which are due to the melting of our planet's polar ice caps. In fact, Lagos is experiencing such severe flooding that experts are saying the continent's most populated city will soon be totally unlivable. Needless to say, residents and communities are absolutely terrified.
Article continues below advertisement
"It was very bad, and unusual," local resident Eselebor Oseluonamhen told CNN of the latest flood. "I drove out of my house … I didn't realize it had rained so much … There was heavy traffic on my route because of the flood. The more we went, the higher the water level. The water kept rising until it covered the bumper of my car … Then there was water flowing inside my car."
Article continues below advertisement
What to know about the flooding in Lagos, which affects around 2 million people a year:
Nigeria is no stranger to massive floods — the West African country sustains annual floods from March through November, but the July 2021 floods have been some of the worst on-record. And Lagos, a low-lying coastal city with a population of almost 15 million, is experiencing the worst of it. Per All Africa, the floods have resulted in fatalities and have driven people from their homes, while buildings in low-income neighborhoods that were built on reclaimed land are literally sinking into the ground.
Lagos also has finicky drainage systems, and the street gutters are constantly clogged, which make matters worse.
"We need to look at our infrastructures — drainage systems, waste management facilities, housing structures … How resilient and adaptive are these infrastructures in the face of environmental pressures and when put side-by-side with our growing population?" Seyifunmi Adebote, a Nigerian environmentalist, told CNN, who advocates against Nigeria's "largely poor" response to climate change.
Article continues below advertisement
Experts are saying if the flooding gets worse, Lagos may be inhabitable within a few years. And seeing as the floods are getting increasingly worse, this could be the case sooner than we think.
Take a look at some of the footage, below.
Article continues below advertisement
What is causing the Lagos floods? Short answer: Human activity.
There are many factors contributing to the relentless floods in Lagos and across Nigeria, as a whole. In addition to the fact that sea levels are rising and climate change results in extreme weather conditions (aka torrential rain), the city is dealing with a coastline that is continuously eroding, according to Pulitzer Center. The city mines sand for construction purposes, and because Lagos was built along a string of islands, erosion makes it harder to stay grounded and protected from rising sea levels.
Urban growth and overpopulation are also contributing factors — according to Population Matters, floods affect more people in overcrowded cities, because sewer systems experience larger amounts of pressure. It also promotes expansion to parts of the country that are high risk — these are usually underserved communities, who inevitably experience the effects of climate change before anyone else.
Hopefully the Nigerian government takes measures to protect Lagos, because the people are seriously struggling at this moment in time.