Hacks for Dealing With the Toilet Paper Shortage Amidst the Coronavirus
COVID-19, or the new coronavirus, has caused toilet paper shortages in some areas. Here are some tips for dealing with that, such as investing in a bidet.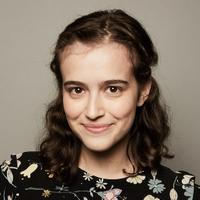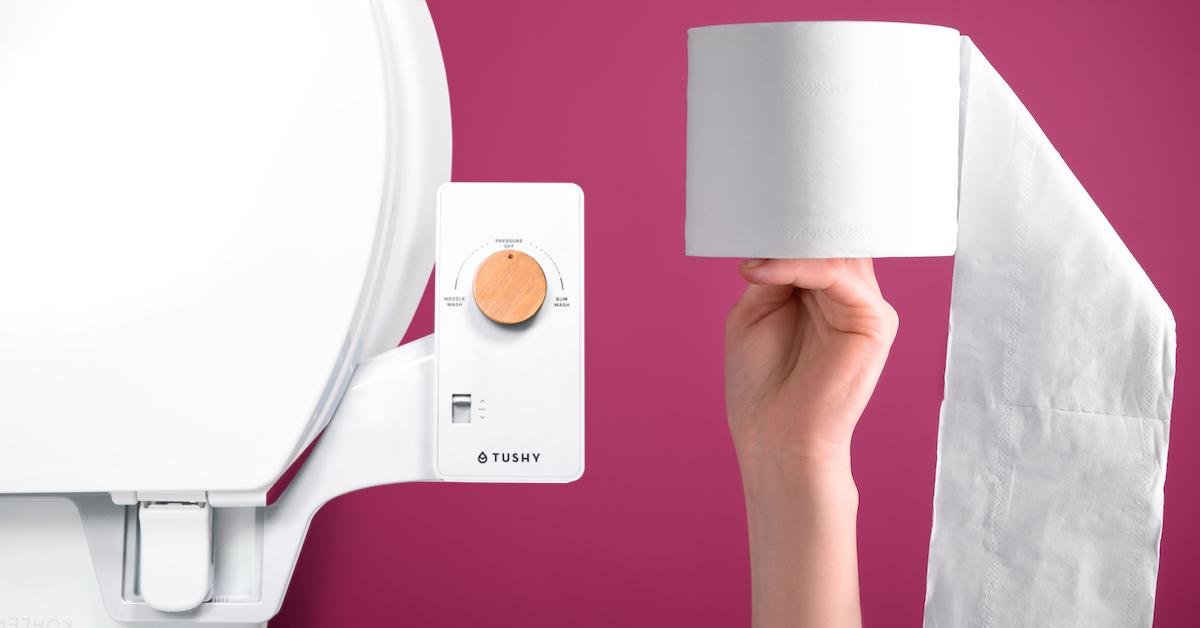 Hundreds of years from now (if humanity makes it that long, that is...), our descendants will probably remember the novel coronavirus, aka COVID-19, by the photos of empty toilet paper shelves in stores.
Across the world, many cities are experiencing toilet paper shortages due to the pandemic. With more than 125,000 cases of COVID-19 worldwide, that's a lot of people in quarantine — not to mention, there are also numerous people self-isolating for fear of contracting or spreading the virus. And since most people consider TP a necessity, it's not really a surprise that stores are selling out of toilet paper.
Fortunately, we have a few suggestions as to how you can deal with the TP shortage — and they could also wind up lowering your environmental impact and even saving you money in the long run.
Article continues below advertisement
An Attachable Bidet Can Help You Use Less Toilet Paper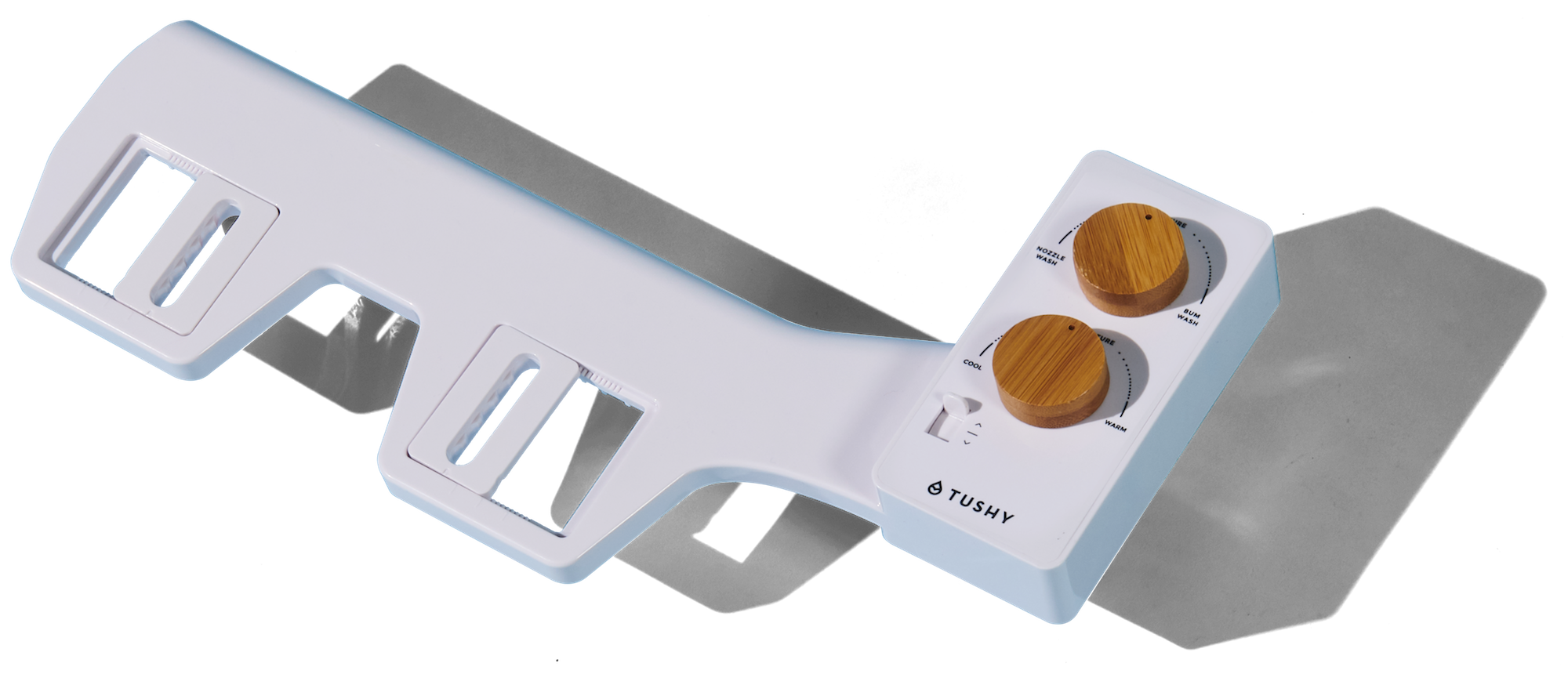 A great way to ration your toilet paper without your tushy suffering is by investing in a bidet. To learn how bidets can help you use less toilet paper, we spoke with Jason Ojalvo, CEO of TUSHY, a trendy bidet attachment that you can hook up to your toilet that requires no extra electricity or plumbing.
"Americans use an average of 57 sheets of TP every. single. day," Ojalvo tells Green Matters in an email. "Bidet users consume 80 percent less toilet paper, using just a few sheets to pat dry. The reality is, once you use a bidet to clean after pooping you cannot go back to wiping and toilet paper. You've learned too much! Wiping seems not just inefficient, but also barbaric, by comparison."
Americans Are Draining Natural Resources for Toilet Paper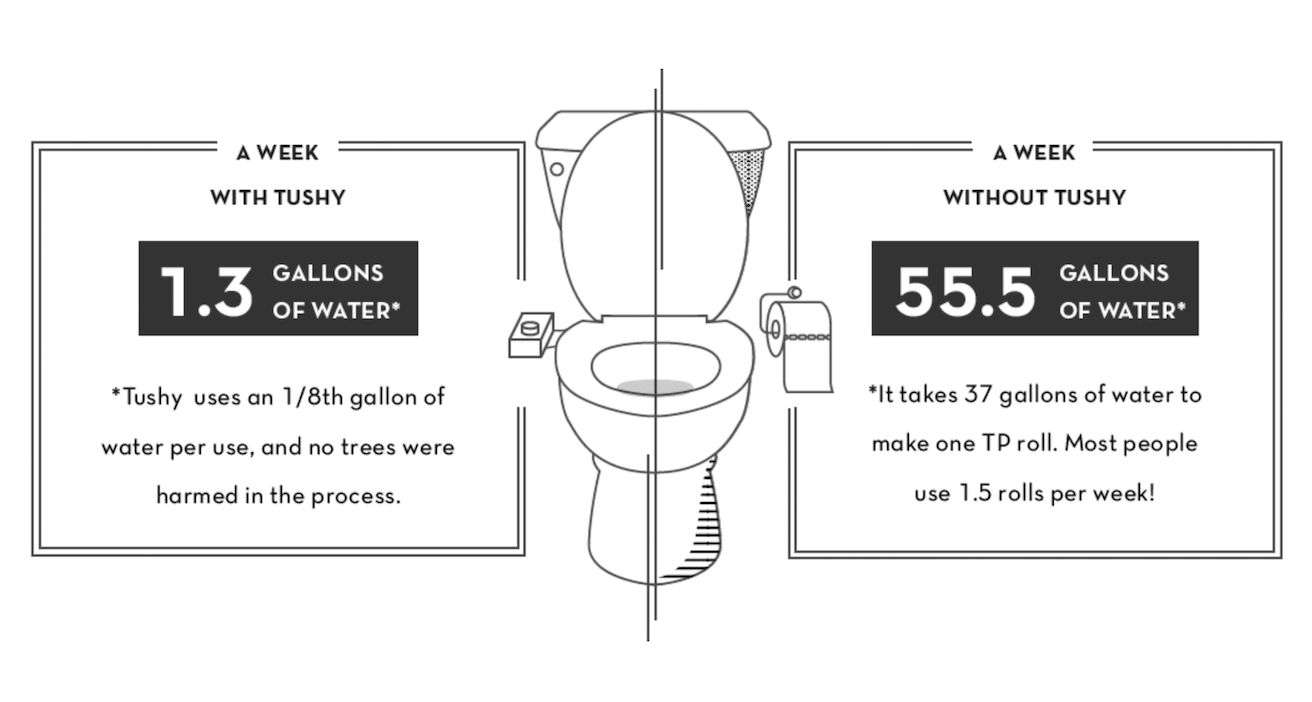 According to Ojalvo, Americans use 36 billion rolls of toilet paper every year, which requires 15 million trees, 437 billion gallons of water, and 253,000 tons of bleach.
Because using a bidet means you'll use less toilet paper, Ojalvo believes that "Bidets are saving our planet's precious resources. TUSHY uses only about 1 pint of water when it washes your b-hole, and then you need only a few sheets to toilet paper to pat dry."
You can also further reduce the impact of your bidet by patting dry with reusable towels (aka "family cloth") instead of toilet paper. It's certainly not the most practical choice (especially if you don't have your own washing machine), but in case you really do wind up running out of toilet paper amidst COVID-19, a combo of a bidet and washcloths could hold you over.
Article continues below advertisement
Are Bidets Gross? They Can Actually Be More Hygienic Than Toilet Paper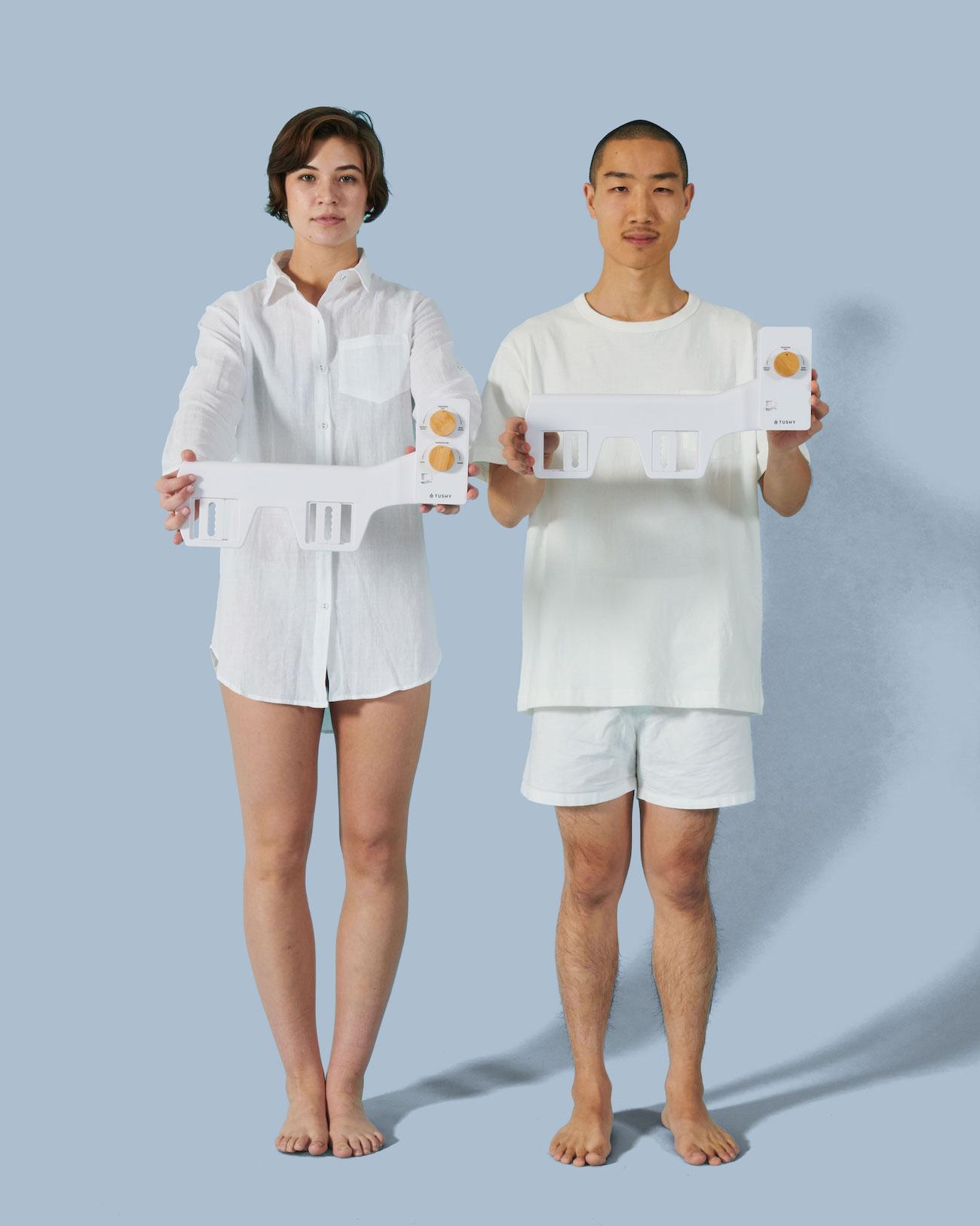 "Bidets also support better health and hygiene," says Ojalvo. "Using a bidet can protect your booty from infection and disease. Wiping with dry paper or wet wipes contributes to the 30 million annual cases of hemorrhoids, UTIs, yeast infections, anal fissures and itching."
Article continues below advertisement
TUSHY Bidet Sales Have Surged This Week
As a spokesperson for TUSHY tells Green Matters in an email, TUSHY "had its best sales day ever" on March 11, with the company's bidet sales soaring over the past few weeks.
"TUSHY's sales over the past few weeks have grown from double to triple to more like 10 times what they were in weeks before word spread about TP shortages," Ojalvo adds. "This could be the tipping point that finally gets Americans to adopt the bidet."
TUSHY bidet attachments start at $79. There are a variety of cheaper bidet attachments (as well as handheld, portable bidets) available on the internet, too.
Article continues below advertisement
Fohm Can Also Help You Save Toilet Paper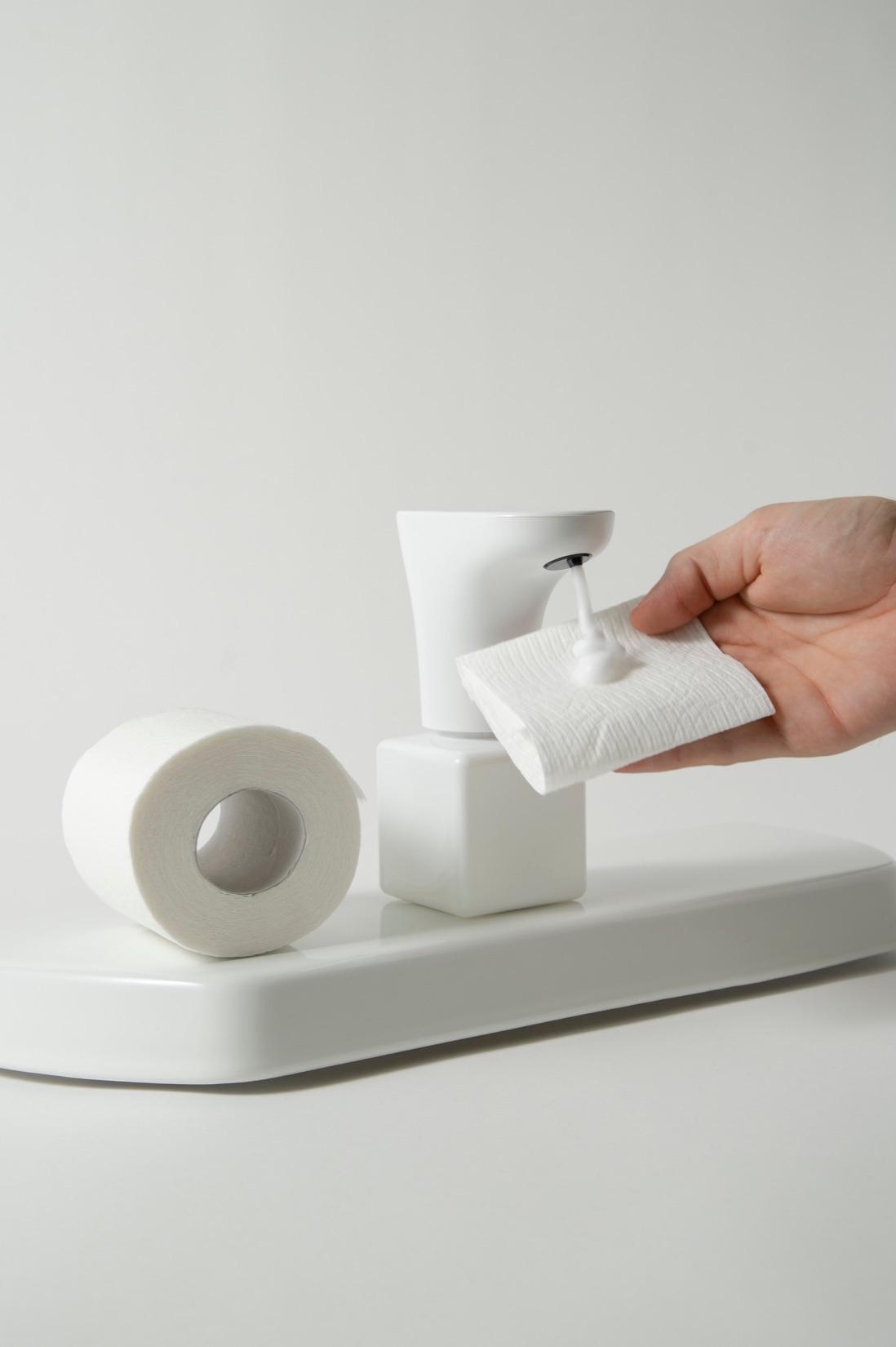 Another way to use less toilet paper (and keep your butt squeaky clean) is by using Fohm, a foamy cleanser that you dispense onto a square of toilet paper, quickly turning TP into a flushable wet wipe. "The toilet paper you're buying works more efficiently when you add Fohm to it, so you end up using less," Fohm co-founder Jerry Staub tells Green Matters in an email.
While many baby wipes claim to be flushable, the municipal workers who have to clean 200-feet "fatbergs" out of sewers would disagree.
"Wipes that are marketed as flushable still have a very difficult time breaking down, because they're made of non-woven material," Staub continues. "Residential plumbing was designed to only handle the 3 P's (poo, pee and paper). In addition to plumbing damage, [flushing wet wipes] creates downstream environmental impact because most wipes contain microplastics such as polyester & polypropylene."
Article continues below advertisement
Fohm Sales Are Up Due to COVID-19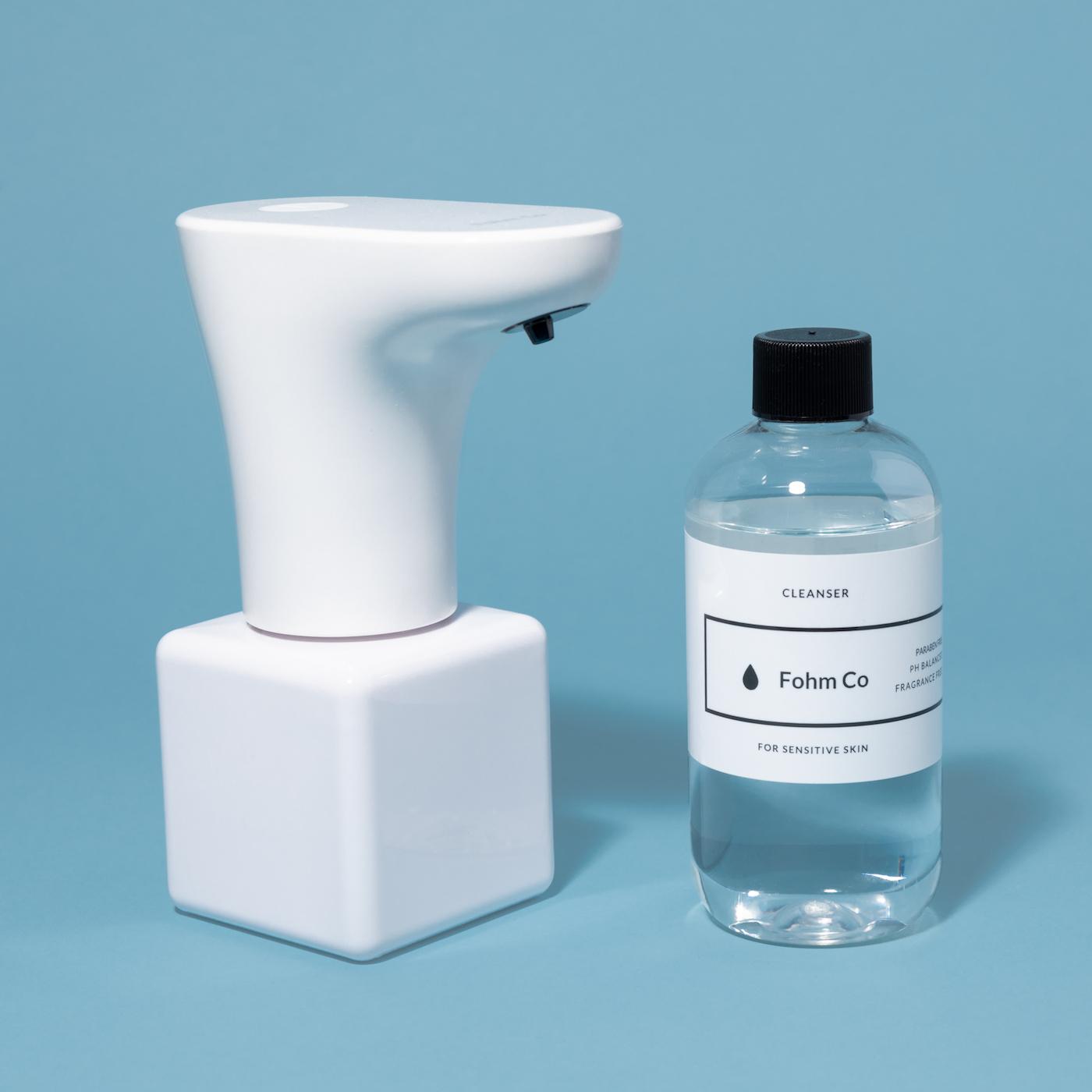 Like TUSHY, Fohm's sales are soaring this week, too. "Our sales volume is trending about three times higher in March compared to February," Staub says. "We're seeing a lot of referrals from existing customers who recommended Fohm to their friends."
Article continues below advertisement
Is Fohm As Good As a Wet Wipe?
Fohm was designed to make toilet paper feel like a wet wipe — except it's less wasteful and actually flushable. According to Staub, 87 percent of Fohm users report using less toilet paper; not to mention, because Fohm softens toilet paper, it lets customers "use recycled toilet paper brands without risking skin irritation."
As Ashley Orgain from Seventh Generation told Green Matters last year, when it comes to lowering the environmental impact of your TP routine, "Looking for [toilet paper] that is 100 percent recycled and not virgin is the most important thing,"
A Fohm starter pack retails for $49, and includes a touch-free foaming dispenser and liquid cleanser (in either a glass or aluminum bottle) that is free of parabens, fragrance, alcohol, and animal ingredients. The formula is not yet certified cruelty-free, but Staub tells Green Matters that no ingredients are tested on animals, and that the company plans to submit the formula for cruelty-free certification in the future.
Article continues below advertisement
The best way to prevent contracting or spreading coronavirus is with thorough hand washing and social distancing. If you feel you may be experiencing symptoms of coronavirus, which include persistent cough (usually dry), fever, shortness of breath, and fatigue, please call your doctor before going to get tested. For comprehensive resources and updates, visit the CDC website. If you are experiencing anxiety about the virus, seek out mental health support from your provider or visit NAMI.org.