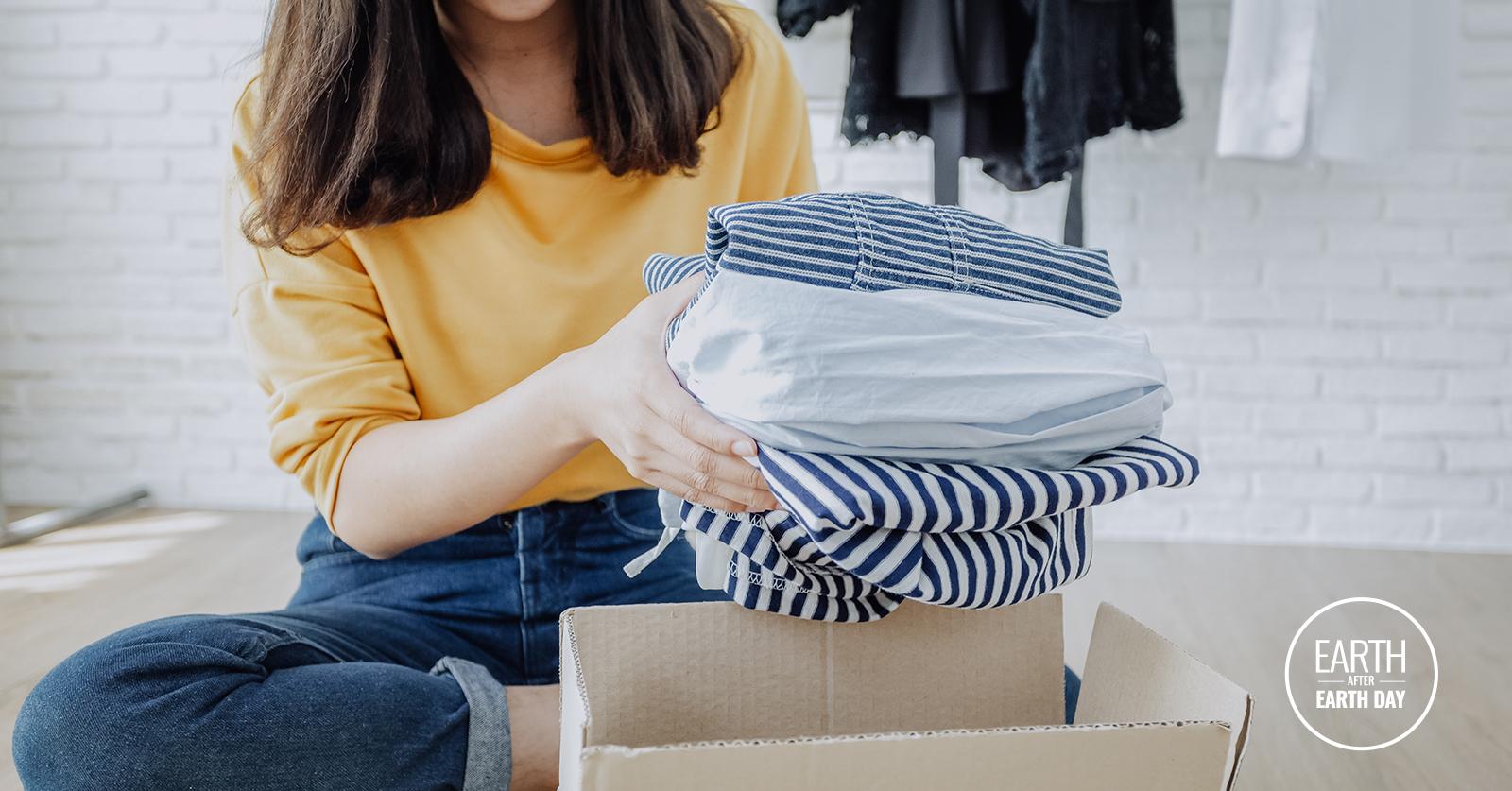 These Are the Best Places to Donate Clothes
Every year, people make New Year's Resolutions that have us promising new year, new us. But it seems like this year everyone has been bit by the decluttering bug thanks to Marie Kondo and her new Netflix show, Tidying Up With Marie Kondo.
Article continues below advertisement
Kondo has been organizing professionally since she was 19 and still in school; and in 2012, she released a book, The Life-Changing Magic of Tidying Up: The Japanese Art of Decluttering and Organizing. The book, and the Netflix series, preaches KonMari — which is the method of gathering all of one's belongings, category-by-category, and keeping only the things that "spark joy," getting rid of the rest. And it's clear that the mother-of-two has made her mark: According to an article published by The Washington Post, donations at Washington D.C. Goodwill centers were up 66 percent the first week in January following the series' release (of course, a spokesperson for the Goodwill of Greater Washington was quick to point out that donations are always up this time of year — so it may not be directly related to Tidying Up).
And if you're one of the many people who has been inspired to clean out your closet this year — whether it's just the changing of the year, or Kondo that inspired your purge — it's important to donate your clothes rather than throwing them out. According to the World Wear Project, the average person gets rid of 70 pounds of clothing and shoes annually. The majority of this ends up in landfills — with 5 percent of landfill space made up of textiles — almost all of which can be recycled.
Article continues below advertisement
That's why if you're opting to clean out your closet, donating is likely the safest bet. Though the U.S. is the largest exporter of second-hand clothes, it's important to make sure you know where your clothes are going to end up when you donate them — and crucial to do research given all the different options when it comes to donating your clothes.
More often than not, the best situations are ones where the clothes are donated directly to those in need, rather than sold for a profit that is then donated; while many organizations operate retail stores with the intention of raising money for important causes, many times these operations sell their clothes in bulk internationally, creating a supply that is significantly larger than the demand — meaning the clothes just end up in landfills.
Article continues below advertisement
Keep reading to check out our guide on the best, most ethical options for donating your clothes — and to find where to make donations near you.
Dress for Success 
Article continues below advertisement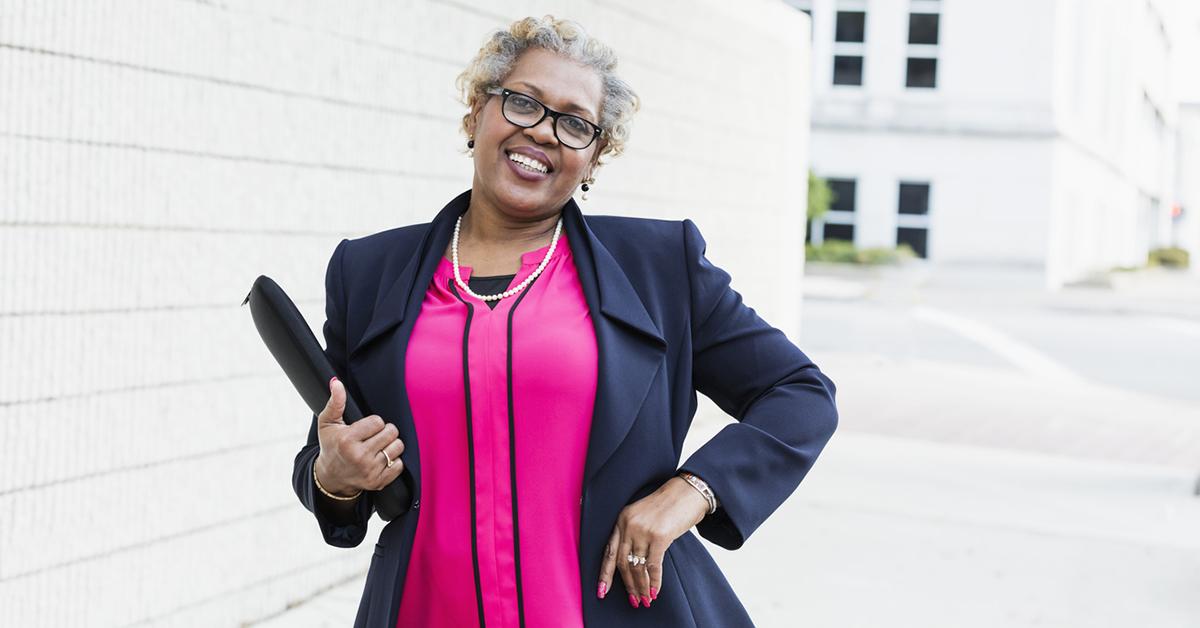 Currently, Dress for Success operates in more than 150 cities in 30 countries — and that list is constantly growing. The NYC-based non-profit aims to help improve the lives of women by helping them find jobs and secure financially independence, among other things. Dress for Success gives clothes directly to these women in need, so they collect mostly women's professional wear (their general rule to consider is "would you feel comfortable wearing this on an interview?" when donating).
Article continues below advertisement
"The mission of Dress for Success is to empower women to achieve economic independence by providing a network of support, professional attire, and the development tools to help women thrive in work and in life," their site explains. According to their 2017 annual report, that year, Dress for Success rung in their 20th anniversary by helping to dress more than 74,000 women.
Room to Grow
Article continues below advertisement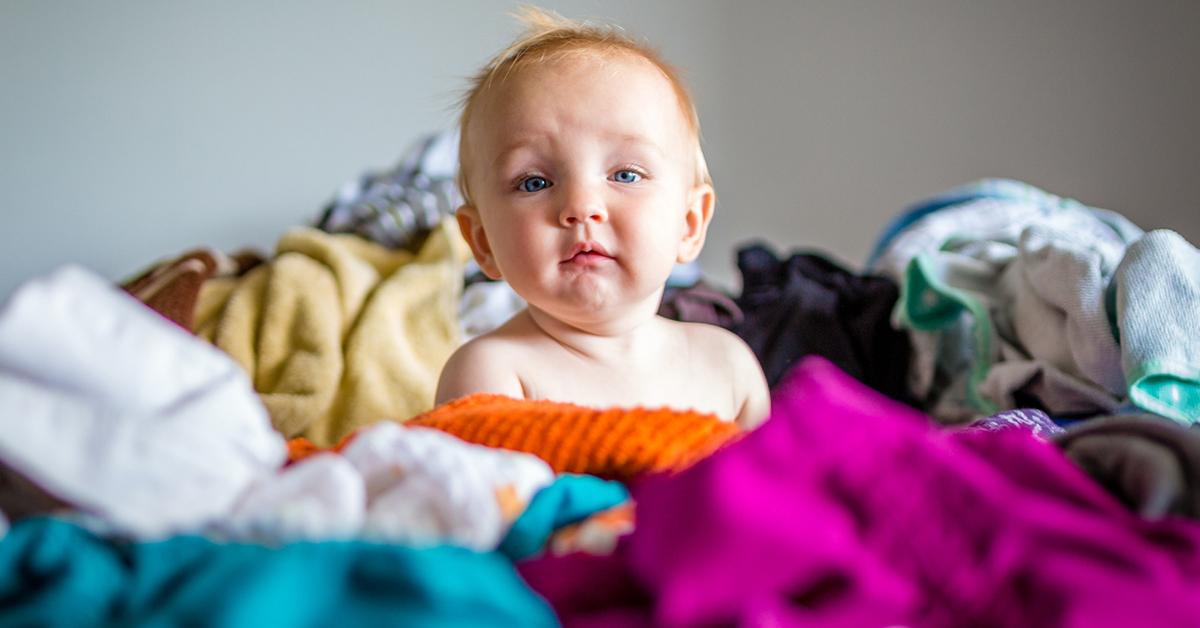 You don't need to be a parent to understand that babies (and children!) are constantly growing, and seem to outgrow their clothes overnight. This creates two problems — the first being that parents constantly have clothes that they no longer need or can use; the other is that parents who can't necessarily afford a lot for their child are constantly suffering, as their purchases don't last as long.
Article continues below advertisement
Enter Room to Grow. Room to Grow accepts baby and toddler clothing — as well as toys, books, play mats, bibs, bassinets, potties, high chairs, etc. — to be donated to children born into poverty. Room to Grow — which has chapters in New York City and in Boston — works with parents for the first three years of a child's life, providing not only clothing and necessary products related to child-rearing, but also support from a licensed social worker during those critical years.
Project G.L.A.M.
Article continues below advertisement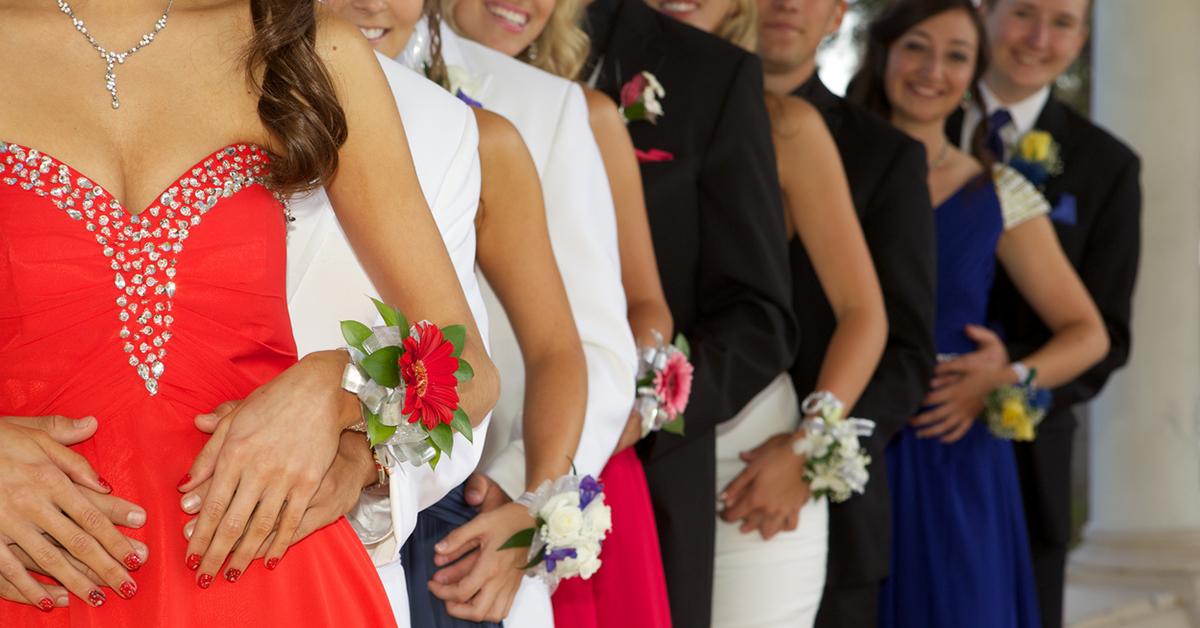 Many women have closets full of bridesmaid dresses, prom dresses, and other formal wear that they wore for one night only. Thanks to WGirls' Project G.L.A.M., you can give your special occasion gown a second life. "G.L.A.M." stands for "Granting Lasting Amazing Memories" — which they make possible by collecting and providing prom dresses and other accessories to economically disadvantaged young women, who may have missed out on important milestones if it weren't for the donations.
Article continues below advertisement
According to their website, to date, Project G.L.A.M. has outfitted more than 13,284 young women for their proms in secondhand dresses.
Career Gear
Article continues below advertisement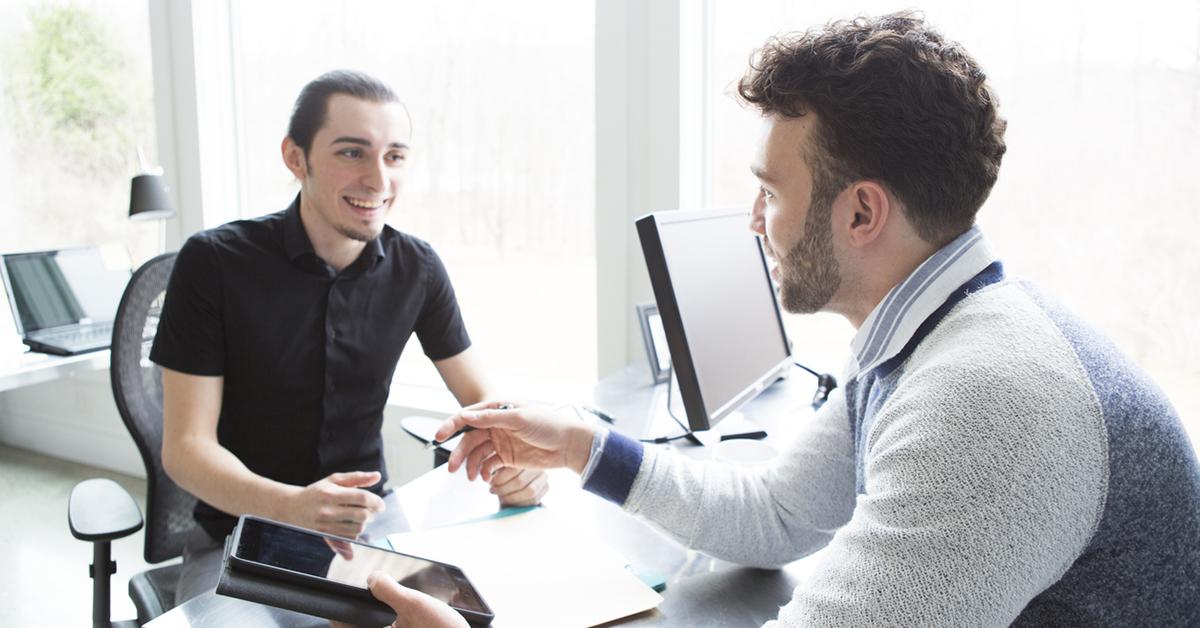 Like Dress for Success, Career Gear also collects business attire — particularly men's suits — to help low-income men obtain jobs and secure financial independence. In addition to providing a wardrobe, Career Gear also works with men by offering professional development opportunities, mentorship programs, and interview preparation.
Article continues below advertisement
As they explain on their site, Career Gear "[promotes] the economic independence of low-income men by providing financial literacy training, a network of support, professional attire, career development tools, job-readiness, and essential life-skills training that help men enter the workforce, stay employed and become role models and mentors to their families and communities.
Brides Across America 
Article continues below advertisement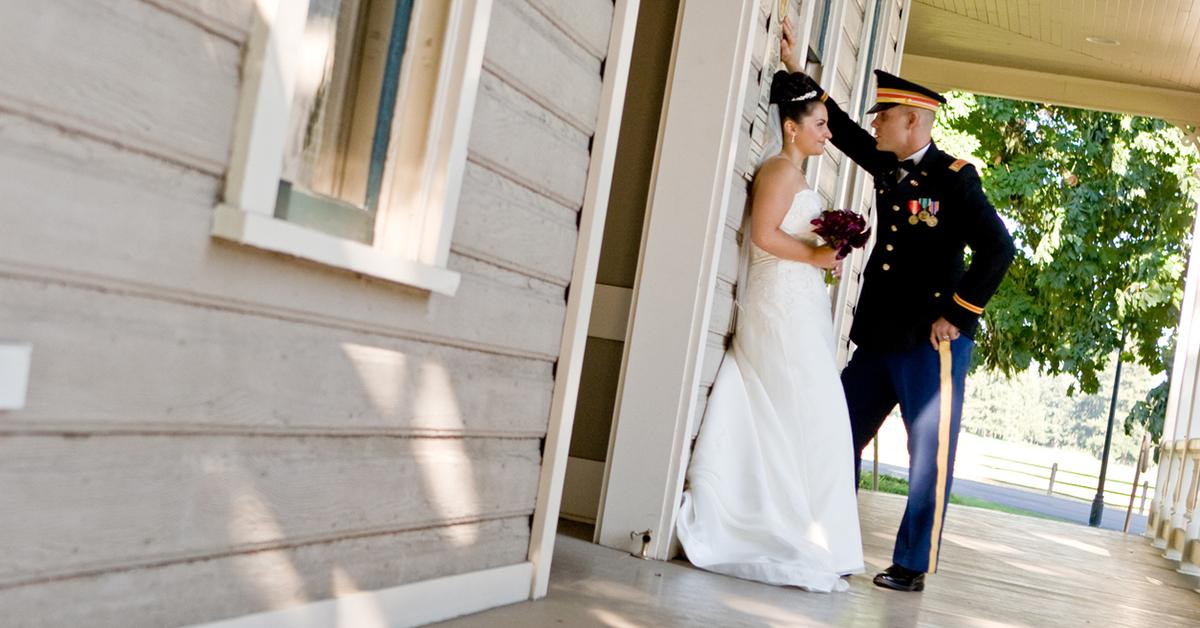 While there's obvious sentimental value to your wedding gown, it's something that — sadly enough — you're only going to wear once. You can give your wedding dress a second life by donating it to Brides Across America, who will help people in the military (or military spouses) and first responders say yes to the dress.
Article continues below advertisement
As an added bonus, they take seriously the environmental impact of shipping something as bulky as a wedding gown, so they ask that you eliminate any extra waste such as plastic dry-cleaning bags or shape-keeping packing materials when you're donating your gown. They also accept wedding-appropriate accessories, such as rings, veils and tiaras.
100 Suits for 100 Men 
Article continues below advertisement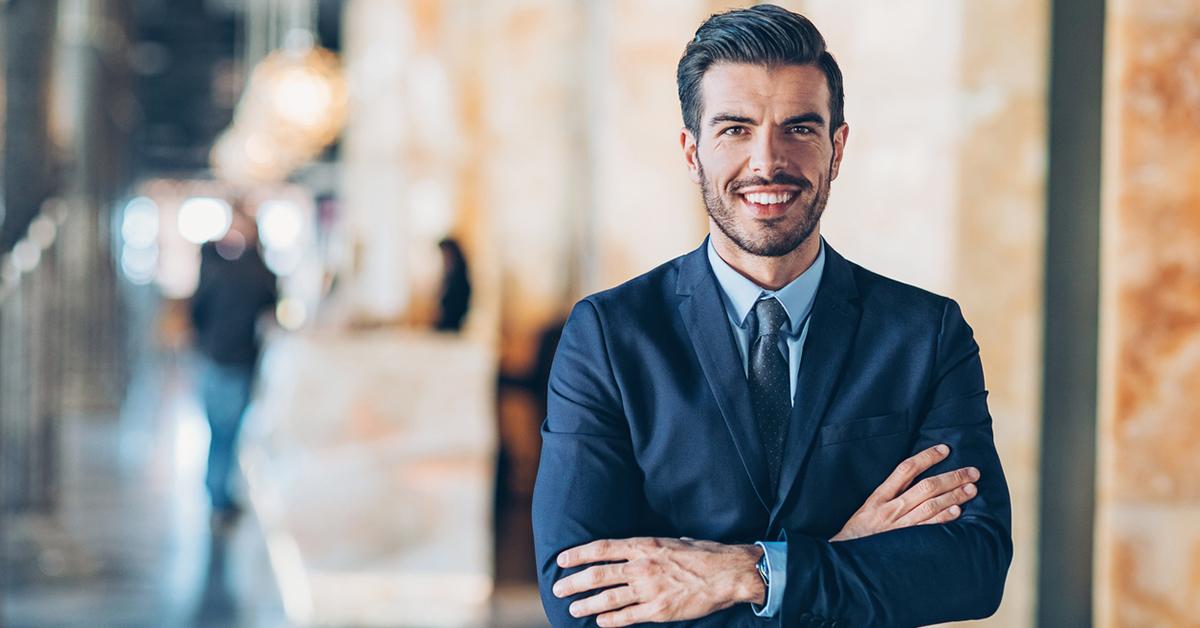 Kevin Livingston started 100 Suits for 100 Men in order to bring business attire to the underserved and underprivileged men and women of New York City. While accepting clothing donations is still essential to their mission, today 100 Suits does a lot more for the community it serves than just providing business professional attire; they also offer a free barber for men and salon for women, as well as hosting "academies" — such as their specific program aimed to educate the community about gun violence, or their "academy" partnership with Rikers' Island, where they host panels about business leadership and entrepreneurship for inmates.
Article continues below advertisement
One Warm Coat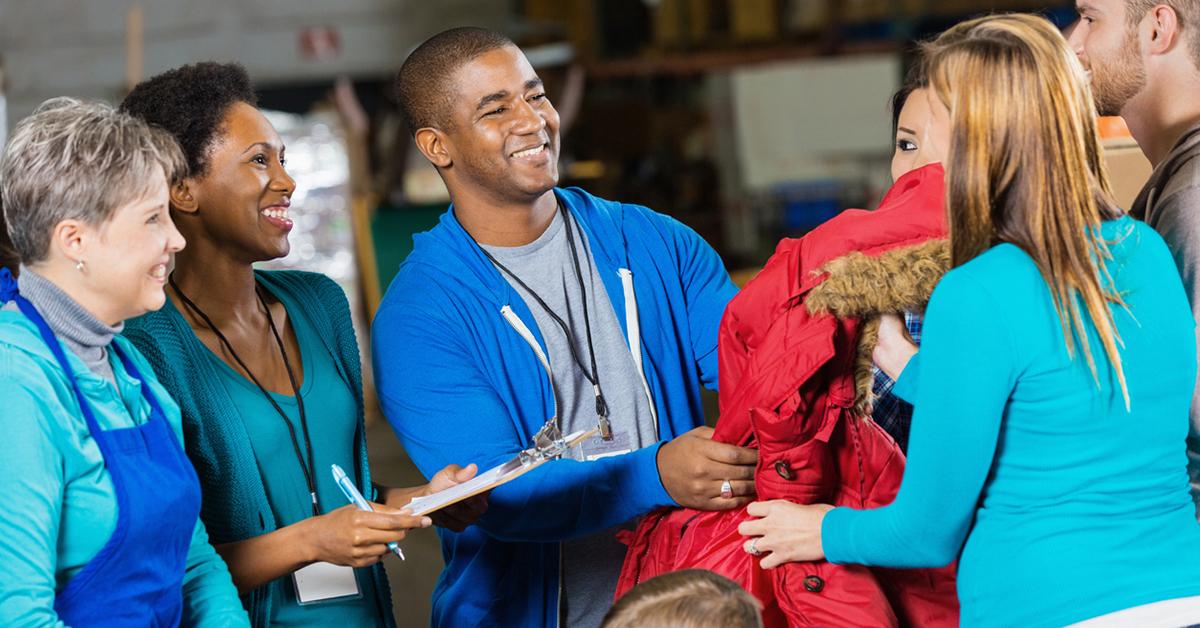 Article continues below advertisement
A coat that'll keep you warm and protect you from the elements could cost a pretty penny — making it a necessity that many, many Americans simply can't afford. One Warm Coat is hoping to make sure that money isn't a factor in staying warm during the winter by outfitting adults and children in need with coats (provided by donations).
Since their inception in 1992, they've given more than 5 million coats to those in need in the United States (and 10 other countries) thanks to the more than 31,000 coat drives held. As One Warm Coat explains on their site. "Health Experts report that even a 2-degree drop in body temperature results in reduced heart rate, loss of coordination, and confusion. Adults cannot work effectively and children find it difficult to learn. For most, a warm coat solves the problem. But, for the nearly 15 percent of Americans living in poverty, a warm winter coat is a budget 'extra.'"
Article continues below advertisement
It's From the Sole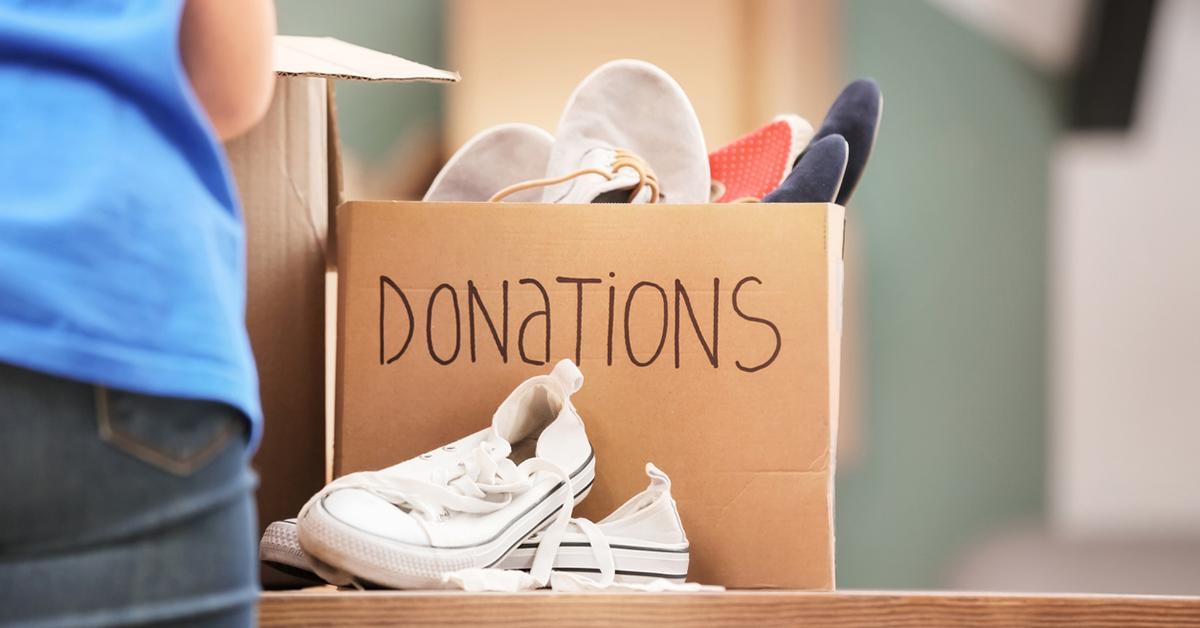 Article continues below advertisement
Like a jacket, you have no idea just how important a good pair of shoes are until you're without them. It's From the Sole is a nonprofit organization that collects shoes, then cleans and refurbishes them before delivering the goods directly to those in need — working closely with the homeless communities in New York City and other major metropolitan areas.
To date, they've distributed more than 24,000 pairs of shoes to the homeless and less fortunate individuals in New York City, Philadelphia, Washington, D.C., Houston, Seattle, Paris, and London, among many other cities.
Article continues below advertisement
Baby2Baby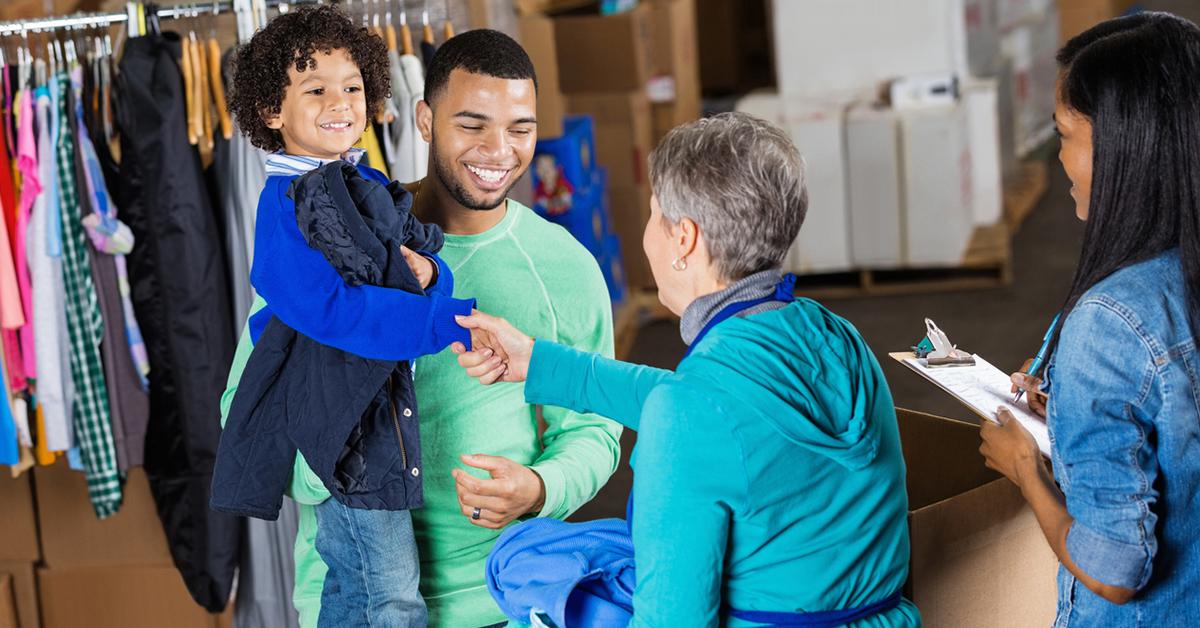 Article continues below advertisement
While Room to Grow will help families out for the first three years of a child's life, those with children in poverty will need help beyond that age — and Baby2Baby helps serve children well into adolescence. Celebrity-loved Baby2Baby helps low-income children up until the age of 12, and — in addition to home supplies — they collect clothing suitable for children up until the age of 12.
Donate Locally
Article continues below advertisement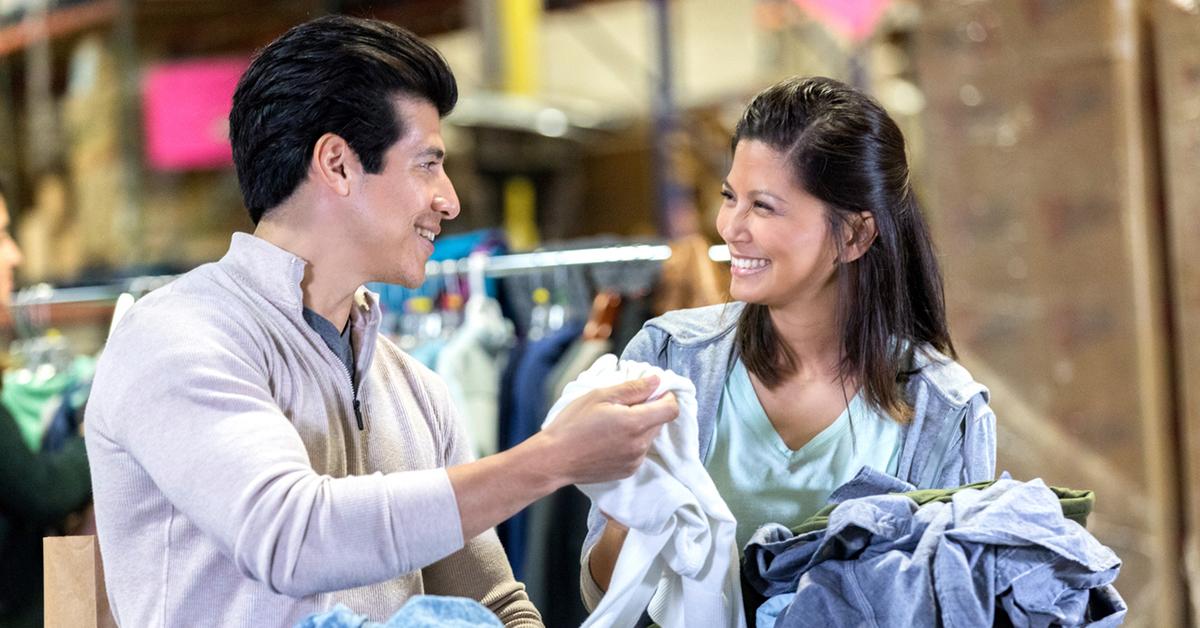 One of the best things you can do if you want clean out your own closet — while still being gentle on the planet — is to look into local organizations that collect clothes. By working with local organizations that collect and distribute your items to those in need near your home, you're directly serving your own community — meaning there's no chance of your goods ending up in the wrong hands.
Article continues below advertisement
Schools and religious organizations are probably the best candidates for clothing drives (especially with coat drives when the weather turns), but in larger cities, you can often find shelters and organizations that will take your donations directly and give them back to the people they serve.
New York Cares is a New York City-based organization that helps dress NYC's homeless population; One Man's Treasure in Dallas helps ex-cons assimilate into the world upon release by providing men released from Texas prisons with a new wardrobe; all over the country, there are charities — such as ones that help people experiencing homelessness, living below the poverty line, considered at risk, or going through hard times — that will collect clothes and give them directly to those in need.
Article continues below advertisement
Another local option is donating your clothing to a charity shop affiliated with a local charity. That way, you know the money raised from the items sold will directly benefit a specific, local cause and it's unlikely that your clothes (or the money raised) will ever leave your community.
Raise Money on Your Own 
Article continues below advertisement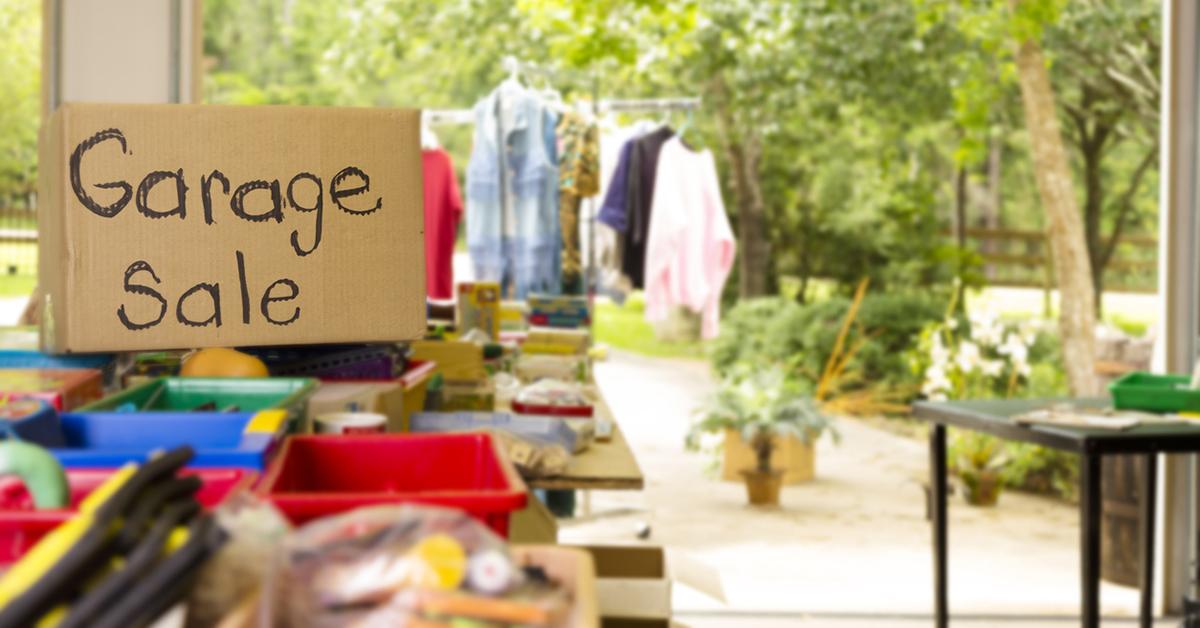 If there isn't a system or cause that you feel comfortable with — or if you have items that don't fit any of the specific causes — there's always another way you can get rid of the items that no longer spark joy while still supporting a cause you believe in. You can sell your clothing — either in a yard/garage sale or on a reselling app/site, such as Poshmark, eBay, or ThredUp — and donate the funds to a cause you believe in and support.
That way, you are extending the lifetime of your garments, which is essential for sustainability, while still helping a cause you support.