These Sustainable Wedding Touches Will Be Major Trends in 2020, Experts Predict
Two wedding experts share their predictions for 2020 wedding trends — many of which have to do with making nuptials more eco-friendly.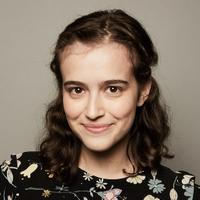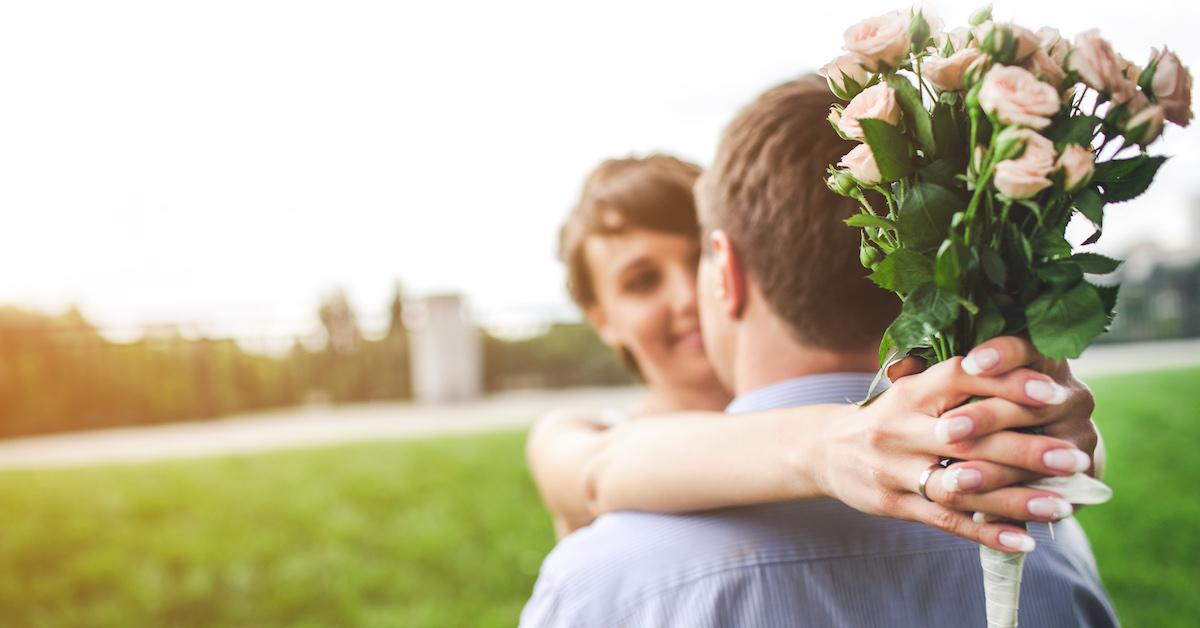 If you're attending any weddings in 2020, prepare to see eco-friendly touches everywhere from the fashion to the food to the favors. Etsy just released its top seven predictions for the biggest wedding trends of 2020, based on search data and insight from experts — and at the heart of the list was sustainability.
And in November, The Knot released its annual list of wedding details to watch out for in 2020, several of which keep treading lightly on the planet in mind.
Read on for a few of the eco-conscious trends you can expect to see at weddings this year according to experts at both Etsy and The Knot — and for a few ideas for planning an eco-friendly wedding of your own.
Article continues below advertisement
A Zero-Waste Wedding Day
The No. 1 item on The Knot's list is "green vibes" — namely, aiming for a zero-waste wedding or to reduce the carbon footprint of your wedding. The Knot's deputy editor Lauren Kay expects to see brides and grooms repurposing flowers (consider donating them to a hospice, retirement home, or composting them), crafting a menu with locally grown (or plant-based) food (more on that below), hiring vendors with sustainable missions, and finding plenty of other ways to make their weddings less wasteful and more green.
You can make choices in just about every area of wedding planning that will help lower the impact of the day — check out this great blog post by the Rogue Ginger for more ideas.
Secondhand Wedding Styles
One of the top predicted trends for 2020 is sustainable wedding styles — for example, vintage, secondhand, or "mindfully selected" dresses, suits, veils, cufflinks, and jewelry. Etsy Trend Expert Dayna Isom Johnson noted that Etsy searches for reused, recycled, or reclaimed wedding items went up 7 percent over the past six months (compared to the same time frame the year prior).
"Incorporating upcycled details into your wedding day wardrobe will make a smaller impact on the planet, and thanks to the care and skill of Etsy sellers, still pack that wow-factor," Johnson says. "I'm talking reclaimed wood bow ties, recycled gold wedding bands — just really fabulous items that look as good as you'll feel wearing them."
Article continues below advertisement
Vintage Wedding Rings
Another of Etsy's top seven predicted trends is vintage wedding bands and engagement rings. There was a 20 percent increase in Etsy searches for vintage wedding rings over the last six months (compared to the same time frame last year).
"When it comes to deeply personal jewelry, there's something extra-romantic about purposefully choosing a previously-loved piece with its own story to tell," Johnson says. "Plus you're giving new life to something old, which is an easy way to shop sustainably."
Article continues below advertisement
1970s Style
Johnson is pretty confident that 1970s-inspired wedding vibes will be aplenty in 2020 — which is another great opportunity for brides and grooms to go for vintage outfits, decor, rings... and even secondhand disco balls.
Article continues below advertisement
Vegan and Inclusive Menu Options
Kay has noticed couples being more thoughtful and inclusive when planning wedding menus recently, and she expects the trend to continue into 2020. While wedding menus traditionally offer just a few entree options, typically based around animal products, it's becoming more commonplace to offer vegan options — which can greatly lower the impact of a wedding's menu.
"Cooking with plants is one of the most straightforward ways to limit carbon output from an event," Henry Rich, managing partner of NYC's Purslane Catering told Fortune in a recent interview about the changing landscape of wedding menus. The catering company is the first zero-waste and carbon-neutral catering company in the world, according to Fortune.
Article continues below advertisement
Micro Weddings
Kay expects to see a lot of small weddings (with 40 guests or less) in 2020. With fewer guests at a wedding, less food and resources will be used.
Article continues below advertisement
Eco-Friendly Invitations
Kay has a feeling brides and grooms will become more eco-conscious when it comes to choosing wedding invitations in 2020 — she predicts we'll see more invitations made with recycled paper and soy based inks. You can also opt for email invites to further reduce the impact of inviting your guests.
Article continues below advertisement
Wellness Favors
Etsy is filled with creators selling homemade soaps, bath bombs, lotions, and more — which often tend to be made with more eco-friendly and natural ingredients and packaging than what you'd find in a store.
Johnson noted increases in searches for crystal, soap, and candle wedding favors this year, and she believes that "wellness is going to be big on everyone's mind in 2020, so sending guests home with a self-care package is a really thoughtful and practical way to say 'thanks for coming.'"
Article continues below advertisement
Charity Party Favors
While party favors are always fun, Kay predicts that 2020 will bring a far more altruistic (and less wasteful) kind of party favor: donations to charity in guests' names.
Couples can also consider asking for donations to charity (or even just money for themselves) instead of physical gifts, to avoid receiving gifts they don't need.
Click here for some more tips on hosting an environmentally-conscious wedding.