The Royal Wedding Is Going Green In This Surprising Way
Eco-friendly florist Philippa Craddock is turning the royal wedding green.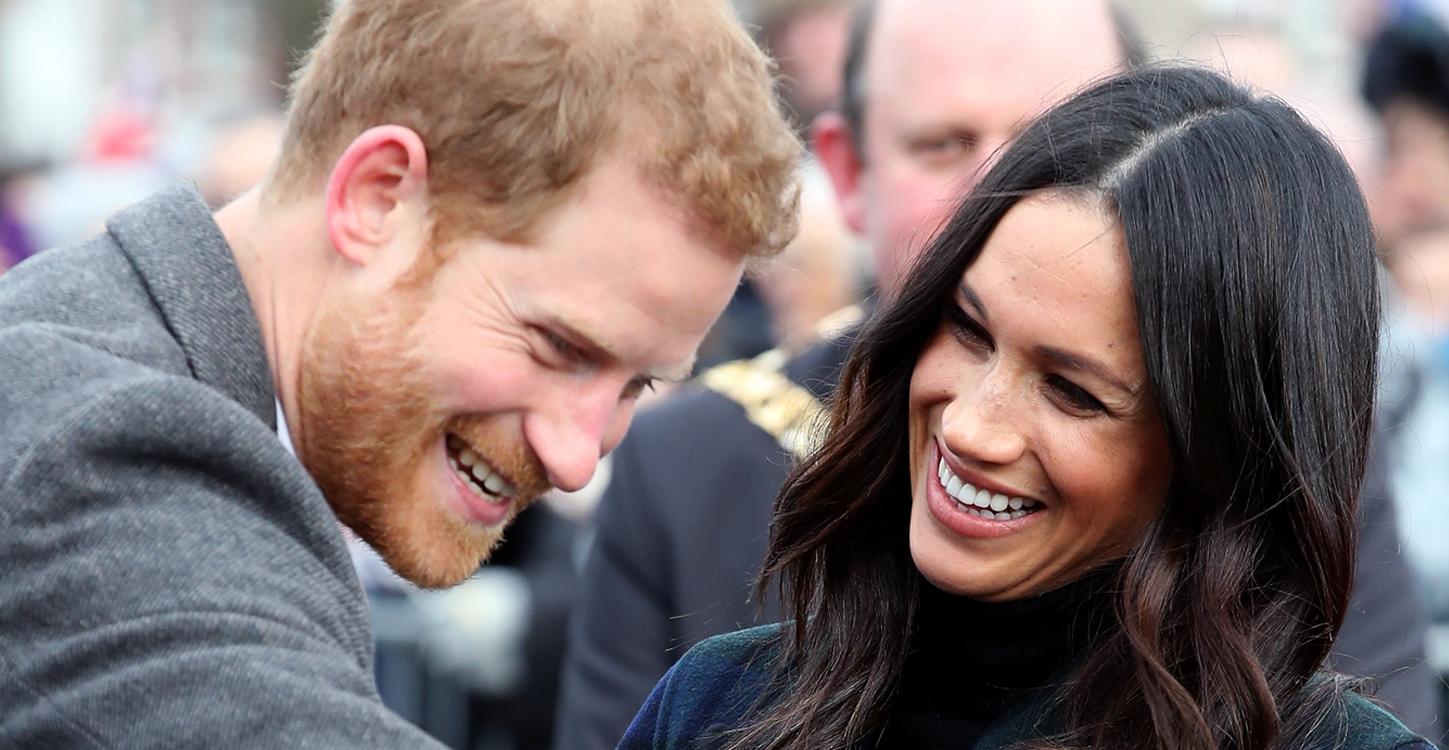 Like many newly engaged couples, Prince Harry and Meghan Markle have been going through a long list of wedding preparations before they tie the knot. The couple, who met on a blind date back in 2016, has had the world buzzing about their upcoming nuptials ever since Harry popped the question last November while the couple was traveling in Botswana.
The latest wedding planning decision includes hiring eco-friendly florist, Philippa Craddock. As of Sunday, Craddock has been commissioned by the royal couple to work her magic and decorate St. George's Chapel and St. George's Hall for the wedding ceremony and festivities.
Article continues below advertisement
Craddock opened the doors to her first flower shop less than ten years ago in London. Since then, the self-taught florist has proven herself designing floral installations around the world while earning faithful clients such as Alexander McQueen, Christian Dior, Hermes, Jo Malone, British Vogue, and Lancome.
Article continues below advertisement
Markle's choice for Craddock may be closely connected with her past environmental and humanitarian work. In 2016, Markle visited Rwanda as a World Vision Global Ambassador to raise money and spread awareness about the importance of clean water. Similarly, Craddock takes the issue of clean water availability very seriously and has partnered with drop4drop.
Article continues below advertisement
This charity is dedicated to helping alleviate the water crisis around the world which impacts millions of people every day. The funds given to this charity go directly to projects which offer sustainable sources of clean water for communities in India, Uganda, Mozambique, The Philippines, and beyond.
In addition to working with humanitarian organizations, Craddock only uses fair-trade blooms and implements eco-conscious practices into her business. For example, her team skips florist foam whenever they can and use as little plastic as possible in packaging. They also use flower bags and boxes made from recyclable materials. Green waste is composted when appropriate.
Article continues below advertisement
When selecting flowers, Craddock usually opts for seasonal local blooms and the royal wedding will not be an exception. According to a Kensington Palace statement, Craddock will weave in May flowers and greenery while using "branches of beech, birch and hornbeam, as well as white garden roses, peonies and foxgloves. The designs will reflect the wild and natural landscapes from which many of the plants will be drawn."
Article continues below advertisement
The florist will also be allowed to pluck flowers from the local royally-owned gardens, The Crown Estate and Windsor Great Park. These Royal Parks will offer an array of blooms, including wildflowers, which are planted to promote a biodiverse environment that helps nurture and support bees. Harry and Meghan have decided that after the party winds down, their wedding flowers will be distributed to charitable organizations.
Not only have Harry and Meghan branched out by using a different florist that aligns with their values, but they may also be choosing unique colors for the bride's bouquet. British royal brides generally have all-white arrangements, but it's speculated that Markle's will be colorful, based on her previous taste in flowers and Craddock's tendency to splash in plenty of vibrant buds.