Back to School: Eco-Friendly School and Home Office Supplies
Here are eco-friendly supplies for back-to-school or your home office!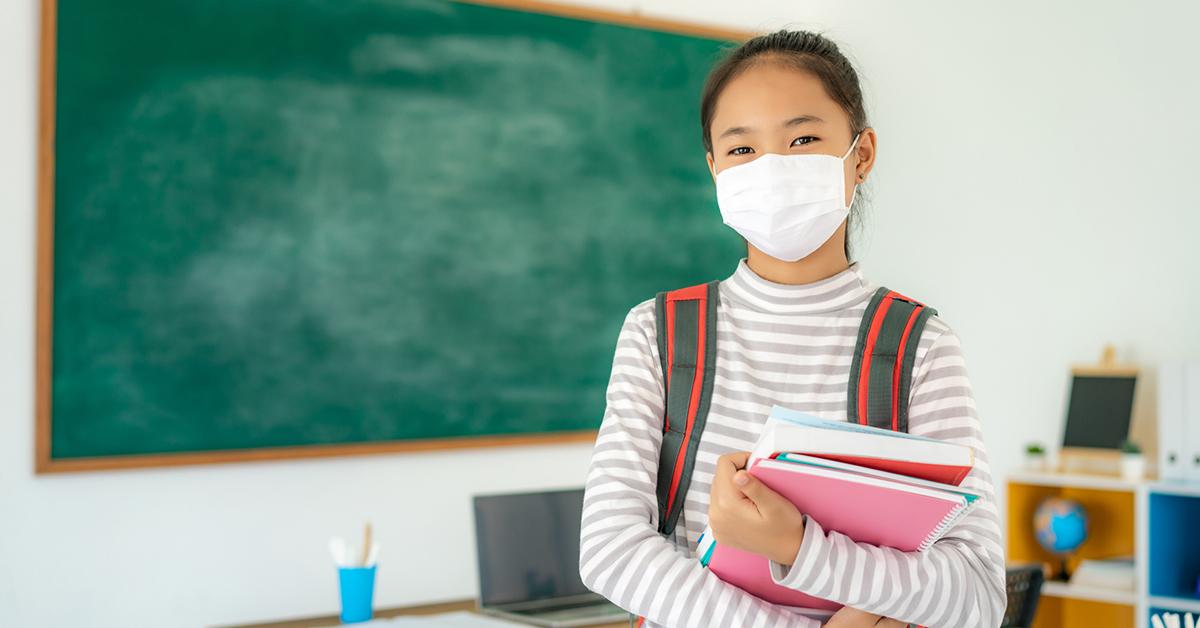 Back to school undeniably looks different this year for many of us, but one thing certainly hasn't changed: the need for new school supplies. Whether you (or your kids) will be distance learning this year or front-and-center, in-person in the classroom with coronavirus precautions being taken, the proper supplies are still a must. (Though this year, hand sanitizer and face masks are high on the supply list.) With money a huge concern in the current COVID-impacted economy and families experiencing more health and safety-related hurdles than ever, making eco-friendly choices is certainly a struggle.
Article continues below advertisement
Even still, we hope you take the eco-friendly route whenever you can, despite circumstances that may make it difficult. Not sure how to do that? Use a reusable water bottle, go back-to-school shopping at secondhand stores when you can, and buy used books. Reuse old supplies if they're still in good shape, but if that's not an option, check out these eco-friendly school and home office supplies that are better choices for the environment but don't put you over budget either.
Writing Utensils
You might still have school and office supplies like pens, pencils, and other writing utensils left over from past years or laying around the house. If you don't, it's a good time to refill with eco-friendly writing utensils that aren't made of plastic or, alternatively, are refillable.
Article continues below advertisement
Pens: Baron Fig makes a squire rollerball pen that is actually refillable with ink. Three refills are $12, but the pen itself is $55. While it's a great, sustainable option long-term, it's hardly inexpensive, so a more budget-friendly version is the A Good Company's Natural Grass Pen is made with natural meadow grasses and BPA-free plastics, is refillable, and is $6 per pen. Even cheaper is the Bamboo Ballpoint Pen by Onyx Green, which is $5.99 for two pens.
Pencils: Made from Forest Stewardship Council-certified wood, natural clay, and a graphite core, Sprout Pencils are compostable, but more importantly, they are plantable. Instead of an eraser at the top, each pencil has a tiny capsule, inside of which are seeds. When the pencil becomes too small to write with anymore, you simply stick it in the ground and the seeds of either herbs, flowers, or vegetables will germinate. An 8-pack is $16. Sprout also makes plantable colored pencils, too, in case you need art supplies.
And because Sprout pencils are outfitted with plantable seeds instead of erasers, make sure to grab a 3-pack of recycled rubber erasers from Onyx and Green for $4.
Article continues below advertisement
Highlighters: Most highlighters are encapsulated in plastic, but you have two main sustainable options to choose from: gel highlighters made recycled plastic or Eco Highlighter Pencils. If you prefer to go the Eco Highlighter option, it's exactly like a colored pencil, only the hues are neon and work exactly like a highlighter does. They're also very smooth to use and a $19 six-pack comes with yellow, orange, pink, purple, blue, and green colors, plus a bonus multi-colored pencil and a jumbo pencil sharpener.
Crayons: Need crayons for your little preschooler or elementary school-aged kid? Eco-Kids makes a 20 pack of Eco-Crayon Sticks made from all-natural beeswax; the 20 pack is about $16 and while it doesn't have nearly as many color combinations as Crayola, each crayon is handmade in the USA and is non-toxic. Faber-Castell's Beeswax Crayons is a more inexpensive option, with a 12 pack costing $6.
Article continues below advertisement
Books
Notebooks: Need something to take notes in? Onyx and Green makes a notebook out of recycled paper and sugarcane pulp, A Good Company sells the vegan Blank Stone Paper Notebook made from sustainable stone paper, and then, of course, there's always the Rocketbook, a reusable smart notebook with dry-erase pages that can be reused infinitely.
Textbooks: If you have the option, buy used books, reused books, use the library's textbooks, see if you can find it online, or borrow from a friend. You also have the option to rent textbooks, which you can do with Chegg. The company plants a tree for every textbook rented and has already planted more than 6 million trees since the company's start. Renting textbooks will also save you a significant amount of money.
Article continues below advertisement
Folders: Eco-friendly folders are a bit more difficult to find as most folders are made from some type of durable plastic. If possible though, look for a paper option. EarthWise makes a paper, pocketed folder out of recycled fibers and MochiThings make a vegan folder with cellulose.
Technology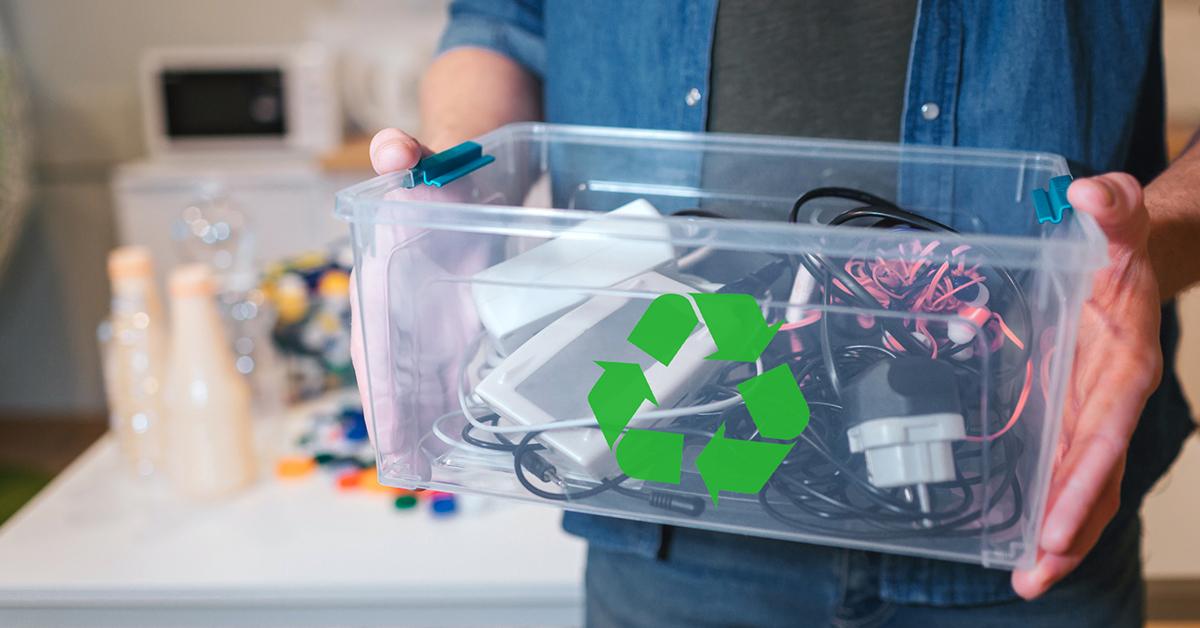 Here's where it gets truly tricky. A lot of technology is made with plastic — specifically, black plastic which is generally more difficult to recycle. But, not all tech and tech-related products are plastic. Remember, the most sustainable option is always using what you already own — but if it is time to replace any electronics, make sure to properly recycle everything!
Computer mouse: OCT17 makes a biodegradable, wireless laptop or computer mouse made out of bamboo, sold for under $20.
Article continues below advertisement
Phone accessories: Pela sells different eco-friendly tech accessories — from biodegradable, plant-based phone cases and smart watch bands to AirPod cases, phone grips, card holders, and liquid screen protectors. Plus, Pela is also offering a buy one, get one free sale right now during coronavirus. (They want you to have an extra phone case while you sanitize the other one!)
Charging dock: Charging docks are a hot commodity right now, especially since many of us have multiple devices that need charging at once. But don't go for the plastic or acrylic one. You can find bamboo charging docks on Amazon for under $20.
Headphones: AirPods might be all the range but ultimately, they're plastic. If you're in the market for new headphones, check out The House of Marley, a sustainable company that works with One Tree Planted and offers headphones made from bamboo at price points ranging from $15 to $200.