From Newspaper to Reusable Boxes, These Are the Most Sustainable Gift Wrap Alternatives
Single-use gift wrap is notoriously unsustainable and non-recyclable — instead, opt for these sustainable gift wrap alternatives this holiday season.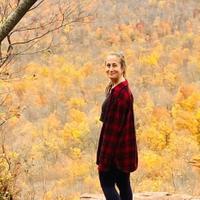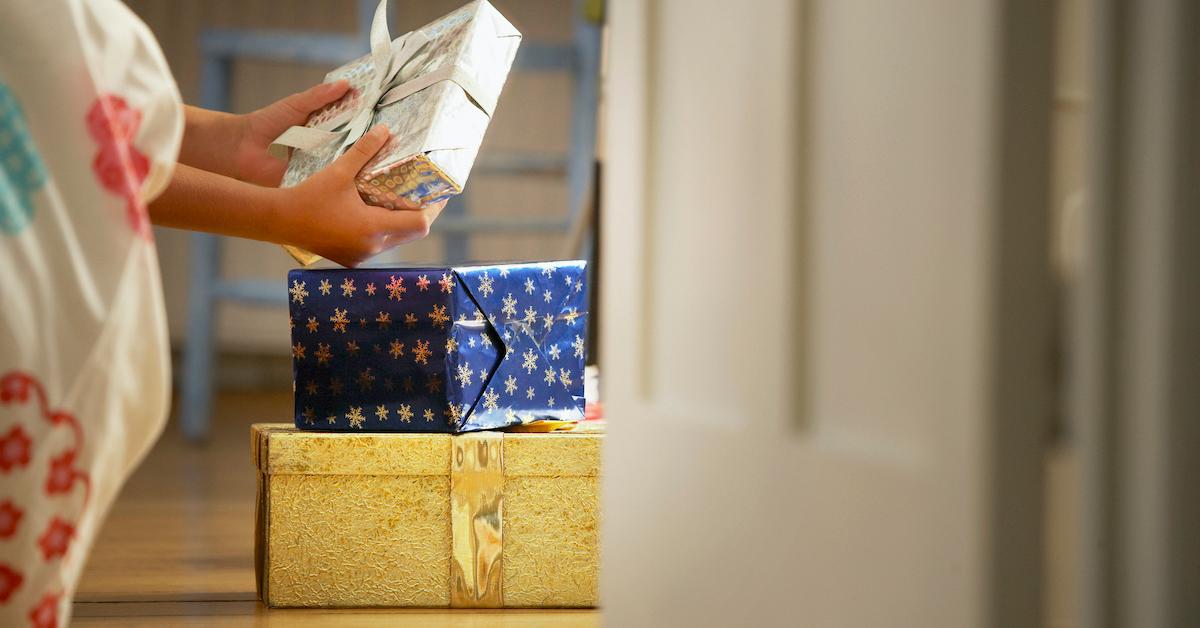 Unfortunately, one of the most notoriously unsustainable aspects of the holiday season comes from gift wrap — not only is it single-use, but most of what you buy from Target or CVS is lined with non-recyclable plastic, making for an influx of wrapping paper that can't be recycled or disposed of properly, meaning it just becomes landfill waste. Therefore, we strongly suggest opting for something more eco-friendly this holiday season.
Article continues below advertisement
Although we always recommend gifting experiences rather than items (which inherently takes gift wrap out of the equation), we've compiled a list of our favorite sustainable gift-wrapping methods that are guaranteed to spread holiday cheer in the most eco-friendly — and cost effective — way imaginable.
Upcycle materials from around the house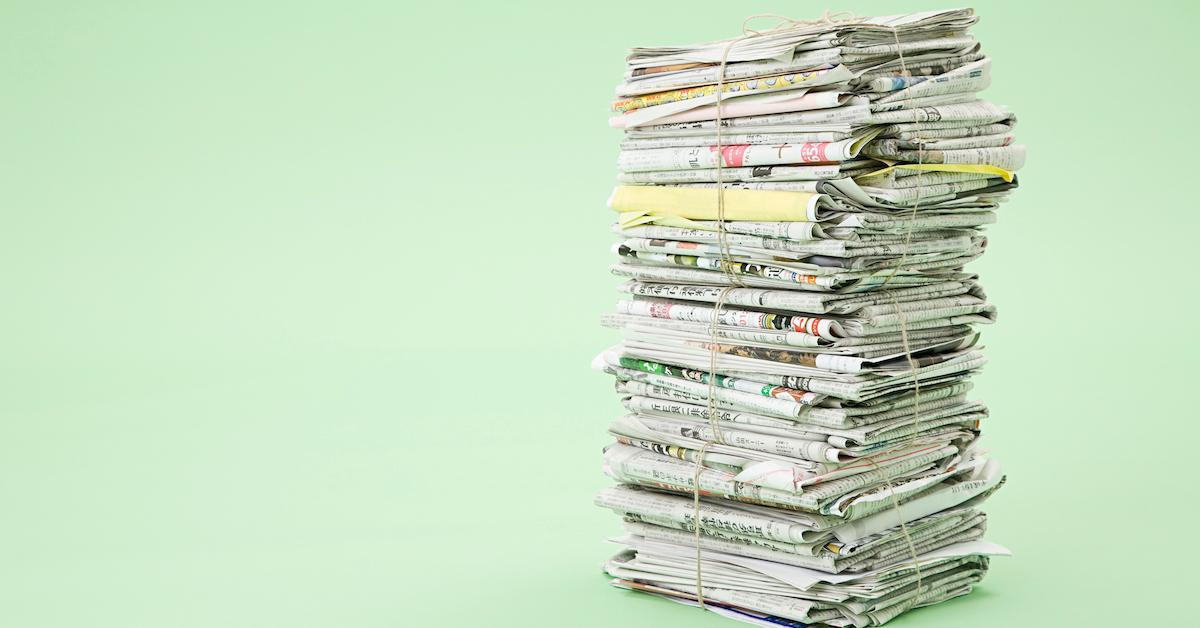 Article continues below advertisement
Wrapping gifts in discarded paper materials from around the house is a fantastic way to declutter and cut down on costs. Try using an old newspaper or magazine you've already read to make your gift look très artsy (without the financial or environmental cost). You can also use old maps or takeout menus that have made a permanent home in your junk drawer, as the internet has made navigation and ordering food completely paperless.
If you have any paper shopping bags, you can upcycle those by either putting your gift in the bag, or by turning the bag inside out for some plain brown wrapping paper. Or, if you get your toilet paper from the eco-friendly brand Who Gives A Crap, many zero-wasters are big fans of using the colorful tissue paper that packages each roll of TP to wrap gifts.
Article continues below advertisement
Or, on the other hand, take a cardboard box from your recycling bin and use it as a vessel for your gifts — if you want, you can decorate it with colorful doodles, or with evergreen sprigs and pinecones from your backyard to maintain a festive vibe you'd normally get from gift wrap. Reusing gift bags that others have given you with gifts is also a great way to clean out your crafts closet, while giving a perfectly good bag a second life.
Use something reusable, that can become part of the gift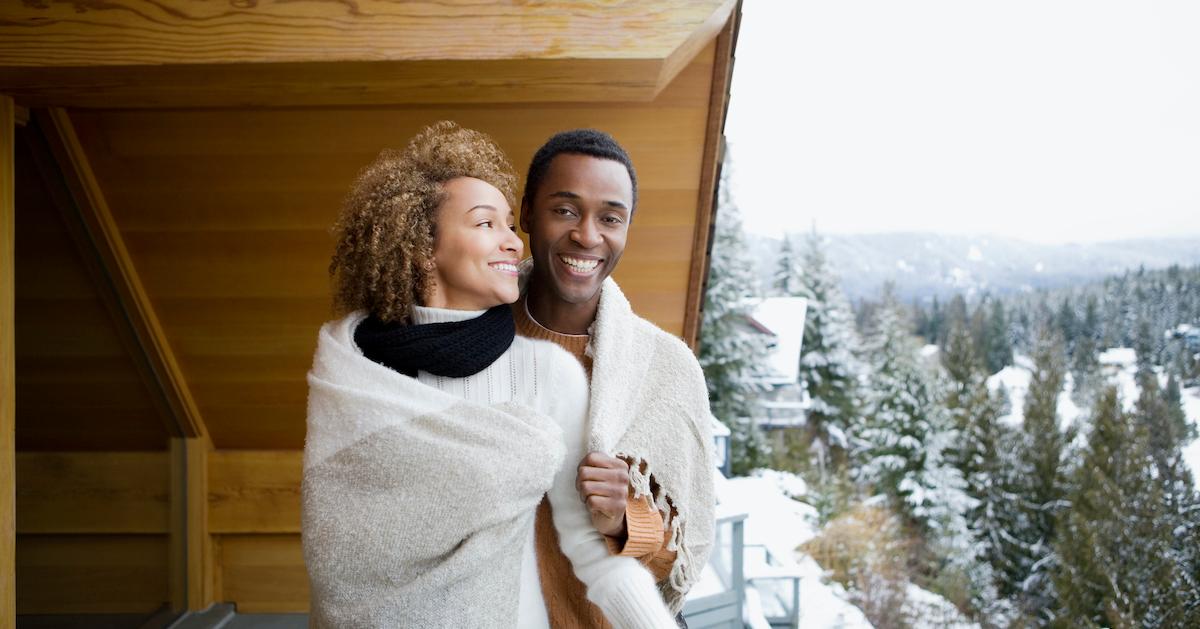 Article continues below advertisement
Those who have a slightly bigger budget can try swapping disposable gift wrap for something reusable, that can simultaneously wrap a gift and become part of the gift. Whether it's a scarf, blanket, or sweater that you made yourself, is re-gifted, or was purchased from a sustainable brand, it provides your gift receiver with something they will be able to reuse, without giving them something that will ultimately become landfill waste. Check out this YouTube tutorial on the furoshiki method of wrapping gifts with fabric.
Similarly, a tote bag, purse, or reusable box is a great way to deliver a gift — whether the receiver decides to pass it on in the same manner as reusable gift wrap, or if they choose to keep it for other purposes, you can rest assured knowing it will be upcycled in one way or another, as opposed to becoming single-use waste.
Article continues below advertisement
There are also recyclable gift wrap brands
Although we strongly suggest using the gift wrapping techniques above, as opposed to buying something new, there are certain gift wrap brands out there that make recyclable products. At Target, for example, you can buy this natural-looking brown wrapping paper with festive designs, that is 100 percent recyclable.
Article continues below advertisement
Wrappily is another brand that makes recyclable gift wrap. It comes in a ton of cute designs, and also sells all kinds of sustainable bows, ribbons, and more.
PLUS is also launching something called The Dissolvable Gift Wrap ($8.50) via cleanwith.plus on Dec. 2. This limited-edition, eco-friendly, and plastic-free paper is 100 percent dissolvable and water-soluble. It's printed with biorenewable ink, and can be safely tossed in the bath, shower, or kitchen sink when you're done.
Gift wrapping sustainably may require a bit more effort than simply picking up a roll from CVS, but trust us, you'll be doing a great justice to the environment by choosing to do the former.
This article has been updated.