New Super Mosquitos Carrying Malaria Could Bring the Disease to Populated Urban Areas
Although most malaria mosquitos mostly thrive in rural areas, the "super mosquito" or Anopheles stephensi could infect major African cities.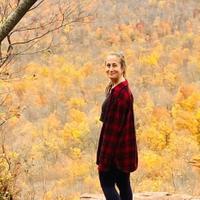 Malaria has been infecting — and unfortunately killing — people across Africa for many years now. In 2020 alone, almost 170 million cases were reported across the continent, according to Statista. But now, scientists are incredibly worried for major urban populations in African countries, because of super mosquitos carrying malaria, which doesn't only survive and procreate in rural areas — it can breed in major cities, too.
Article continues below advertisement
"Anopheles stephensi is a huge threat for Africa because it has the highest rate of urbanization of any continent. Towns and cities are growing at an extraordinary rate, and right now we have almost no control programs in place to combat the mosquito in urban areas," Dr. Anne Wilson of the Liverpool School of Tropical Medicine told The Telegraph.
"Typically, malaria in sub-Saharan Africa is a rural disease and we control it mainly using insecticide-treated nets. But we do not know if bed nets will be effective against this species," she continued. "We can't just control it in the same way we've always done."
Article continues below advertisement
Here's what you should know about the new super mosquito:
Authorities across Africa are highly concerned regarding the fact that the Anopheles stephensi super mosquito could make its way to urban areas. A study titled Emergence of the invasive malaria vector Anopheles stephensi in Khartoum State, Central Sudan explains the super mosquito was initially identified in Djibouti back in 2012, and then in Ethiopia in 2016. In November 2021, however, it was found in Khartoum, the capital city of Sudan — which could be truly devastating for the North African city.
Article continues below advertisement
It's unclear why this species in particular is able to reproduce in cities, while other types of malaria mosquitos generally cannot, but it's concerning, to say the least.
With the latest discovery of the Anopheles stephensi in Sudan, the WHO has alerted citizens of its invasion. They are calling on national malaria control programs, as well as other relevant organizations, to increase surveillance systems to potentially control the spread of the species, before things can get worse.
Researchers are also encouraging the government to conduct a nationwide survey, and create a disease vector that would predict how the species and disease spreads. They want to monitor Sudan, as well as its five neighboring countries, which include: the Central African Republic, Chad, Egypt, Libya, and South Sudan. Previously created surveillance systems predicted possible urban outbreaks from the Anopheles stephensi, so it's important to implement these sooner rather than later.
Article continues below advertisement
Why is climate change contributing to the spread of disease?
Article continues below advertisement
And as we know, diseases like SARS and COVID-19 are creeping into our populations as humanity pushes boundaries with wildlife. Rising temperatures also foster a more livable environment for pathogens and invasive species like mosquitos, as well — so this could get worse if it isn't tended to ASAP.
Green Matters' new book, Green Living, is the perfect guide to living an eco-friendly lifestyle for people at every stage of the process. You can order Green Living here.