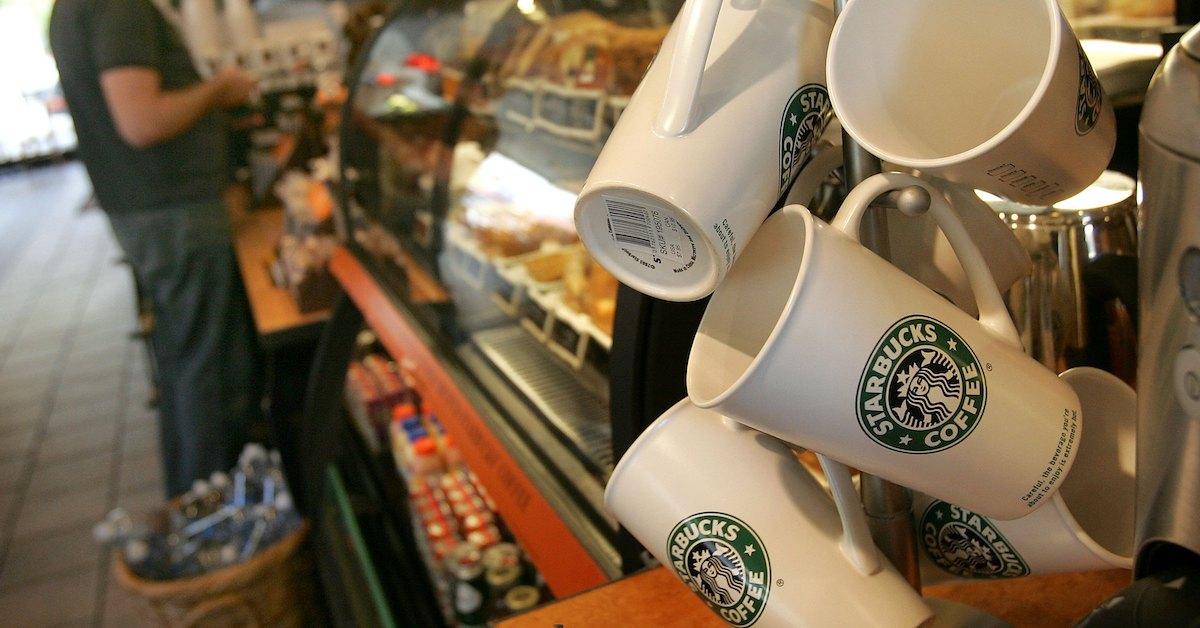 No, Starbucks Is Not Getting Rid of Paper Cups — but a New Program Aims to Promote Returnable and Reusable Cups
If Starbucks were to get rid of single-use coffee cups, it would be incredible — and this week, various newspapers reported that Starbucks plans a "phase out" of these disposable cups in favor of a new reusable cup program.
However, upon looking into Starbucks' latest announcement further, a total phase out does not seem to be in the cards. Is Starbucks getting rid of cups? Is this announcement a legitimate commitment to reducing cup waste, or is it just greenwashing?
Article continues below advertisement
Keep reading for all the details of Starbucks' latest sustainability commitment, which includes a new app that aims to improve in-store recycling in addition to the company's new reusable cup pledge.
Starbucks wants to launch its "borrow a cup" program worldwide.
Starbucks has previously stated a goal of cutting waste in half by 2030 — so in mid-March, in anticipation of Starbucks' 30th Annual Meeting of Shareholders, the coffee corporation announced a new goal of offering its borrow a cup program worldwide by 2025, as well as to "create a cultural movement towards reusables by giving customers easy access to a personal or Starbucks provided reusable to-go cup for every visit," according to a press release.
Article continues below advertisement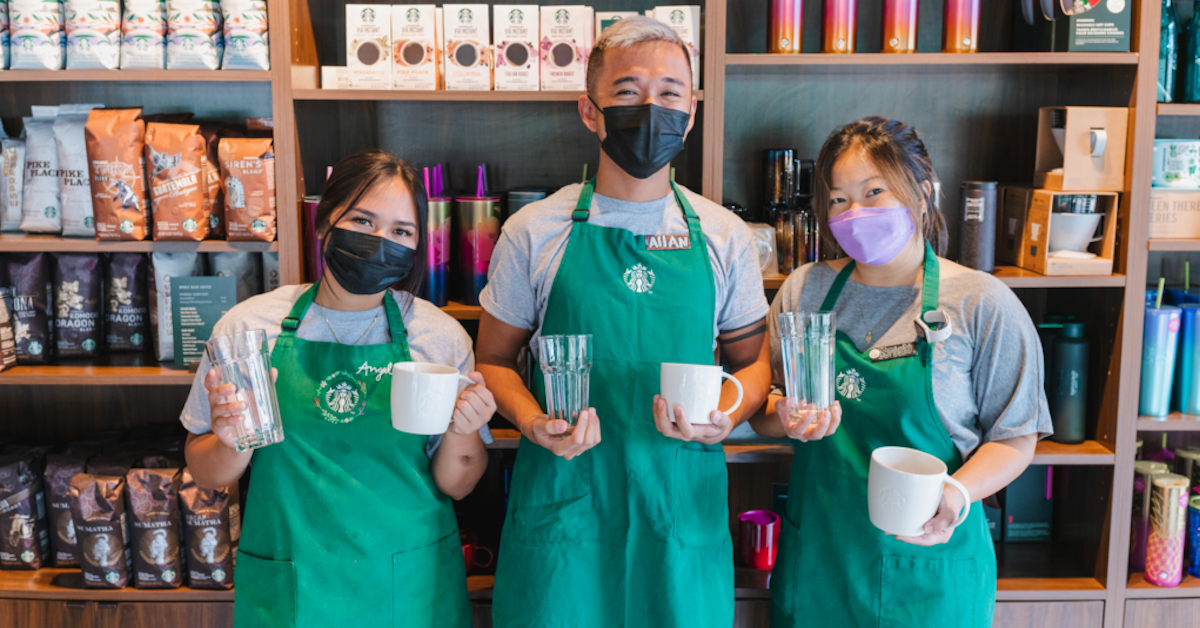 Article continues below advertisement
To participate in the program, customers pay a deposit each time they buy a drink in one of Starbucks' reusable to-go cups, and then bring the cup back later to get their deposit back. It's simple enough — but hard to imagine that most of the customers accustomed to tossing their cups every day will want to participate without a significant incentive.
Article continues below advertisement
Michael Kobori, Starbucks' chief sustainability officer, told CNN that he believes the "holy grail" of a solution to Starbucks' single-use plastic issue would simply be "eliminating the disposable cup" (which is generally not recyclable, and therefore landfill-bound). That said, Starbucks has no plans to actually eliminate the cup, despite a number of major news outlets oddly interpreting Starbucks' latest announcement as an imminent and complete "phase out." See below:
Article continues below advertisement
Starbucks is also rolling the Starbucks Partner Waste and Recycling App.
The coffee chain also announced the launch of the Starbucks Partner Waste and Recycling App, which will clarify local waste disposal and recycling rules for employees. Hopefully, this will mean more recyclable materials actually get recycled in Starbucks stores.
Article continues below advertisement
We'd love to see Starbucks make stronger efforts to reduce waste.
While the above efforts may certainly help reduce Starbucks' waste output, they are simply not enough to eliminate it. According to Clean Water Action, Starbucks uses over 8,000 paper cups every minute, which equates to around 4 billion paper cups a year, or 1.6 million trees. And that statistic doesn't include the paper cups' plastic lids, nor the plastic cups used for iced beverages (not to mention the straws, napkins, and other packaging).
Starbucks says it wants to "create a cultural movement towards reusables" — but over the past few decades, Starbucks has been a leader in furthering our throw-away society. A company as profitable as Starbucks should be able to afford to expand the borrow a cup program to every location immediately; to offer more significant incentives to customers who bring their own cups; to default to serving to-stay beverages in reusable mugs; and to clarify and improve in-store recycling and waste disposal. Not to mention, the corporation has a long way to go when it comes to ethically and sustainably sourcing its ingredients.
In the meantime, make sure to always bring your reusable to-go cup every time you go to Starbucks or any other coffee shop, and check out our guide to brewing a sustainable cup of coffee.
UPDATE, Monday, April 18, 2022, 10:16 a.m. ET: Starbucks tells Green Matters that beginning Friday, April 22, 2022 (Earth Day), Starbucks Rewards members will earn 25 Stars (in addition to saving 10 cents) every time they purchase a drink in a reusable cup. This promotion will only apply to customers who order in stores, not via mobile or drive-thru. Hopefully Starbucks will promote this new incentive to customers enough so that it actually makes a difference.
This article has been updated.
Green Matters' new book, Green Living, is the perfect guide to living an eco-friendly lifestyle for people at every stage of the process. You can order Green Living here.