Starbucks Launches Returnable, Reusable Coffee Cups at Gatwick Airport — Here's How the Scheme Works
A Starbucks in London's Gatwick Airport is trialling a scheme featuring reusable, returnable coffee cups for customers.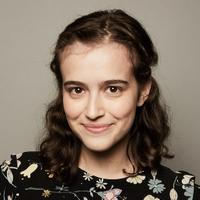 Every year, more than four billion disposable Starbucks to-go cups are distributed — and promptly sent to landfills, according to Clean Water Action. Consumers who bring their own reusable to-go cups to Starbucks definitely help reduce the demand for Starbucks' single-use cups, but one Starbucks location is trying to reduce that number without putting the responsibility on the consumer. A Starbucks in London's Gatwick Airport is trialling a scheme featuring reusable, returnable coffee cups for customers, Fast Company reported.
Article continues below advertisement
The campaign is called #CupCupandAway, and Starbucks is launching it in partnership with Hubbub, a U.K.-based charity that "creates environmental campaigns with a difference." Here's how the campaign will work, according to Hubbub. For one month, Starbucks employees will present guests with two options for their drinks: pay 5p (about 6 cents in USD) to purchase a disposable cup; or, receive a reusable cup for free. After finishing their coffee, travelers can drop the empty reusable cup off at five different "Cup Check-In" points across the airport.
Article continues below advertisement
The 5p fee that's being added to disposable cup purchases will fund the costs associated with the #CupCupandAway. The trial will feature 2,000 reusable cups, which must be returned before leaving the airport. So as long as the customer has enough time to finish their drink before their flight boards, choosing the reusable option is not only more affordable but also just as easy as using a disposable cup. The only difference is that instead of getting up to throw your cup in the trash, you'll just have to find one of five drop off points to return your cup.
"The ambition behind the trial is to help create a new culture of reuse on-the-go and explore how customers respond to dropping their cups back off to be washed and used again," reads Hubbub's blog post, adding that Hubbub and Starbucks plan to publish the results from the trial. "The results will give a unique insight into the challenges of changing behavior at a busy international airport. It will discover whether peoples' concern about plastic waste can be translated into practical action if it is made easy and convenient."
Article continues below advertisement
And if things go well, Hubbub is already planning to use Gatwick's #CupCupandAway as a model for other Starbucks locations — in both airports and other environments as well. "In the coming months the partnership will announce further campaigns around the UK built from pioneering cultural research that is currently being undertaken," Hubbub wrote.
Article continues below advertisement
This is not the first time U.K. Starbucks stores have charged customers for ordering their coffee in a single-use cup. Last year, and also in partnership with Hubbub, all 950 Starbucks locations in Britain added a 5p charge onto every drink purchased in a single-use cup. The aim of the campaign was to encourage customers to bring their own cups, which scores caffeine-lovers a 25p (about 32 cents in USD) discount.
Starbucks still has a long way to go when it comes to making their operations sustainable. That said, the #CupCupandAway campaign at Gatwick Airport is promising, and hopefully it will lead to many other Starbucks locations promoting reusables in the same user-friendly manner.