Break Out Your Thermos, Because Starbucks Is Finally Accepting Reusable Cups Again
Is Starbucks allowing reusable cups? The coffee chain's discount program is finally back, after it was temporarily abolished due to the pandemic.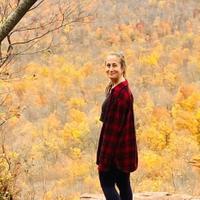 During the pandemic, several companies froze sustainability efforts that involved reusables to avoid "contamination," including reusable bags in grocery stores, glass jars for bulk bins, and reusable to-go cups for coffee. But now, fans of Seattle-based coffee giant, Starbucks, can break out their thermoses once again, because Starbucks is finally allowing reusable cups, after well over a year of banning them in stores.
Article continues below advertisement
To ensure it's 100 percent safe to resume its reusable cup program, however, Starbucks is implementing new protective measures, so if, like us, you can't wait to start taking advantage of that glorious 10-cent discount again, keep reading for more on its long-awaited return, and for details on its new sanitary procedures.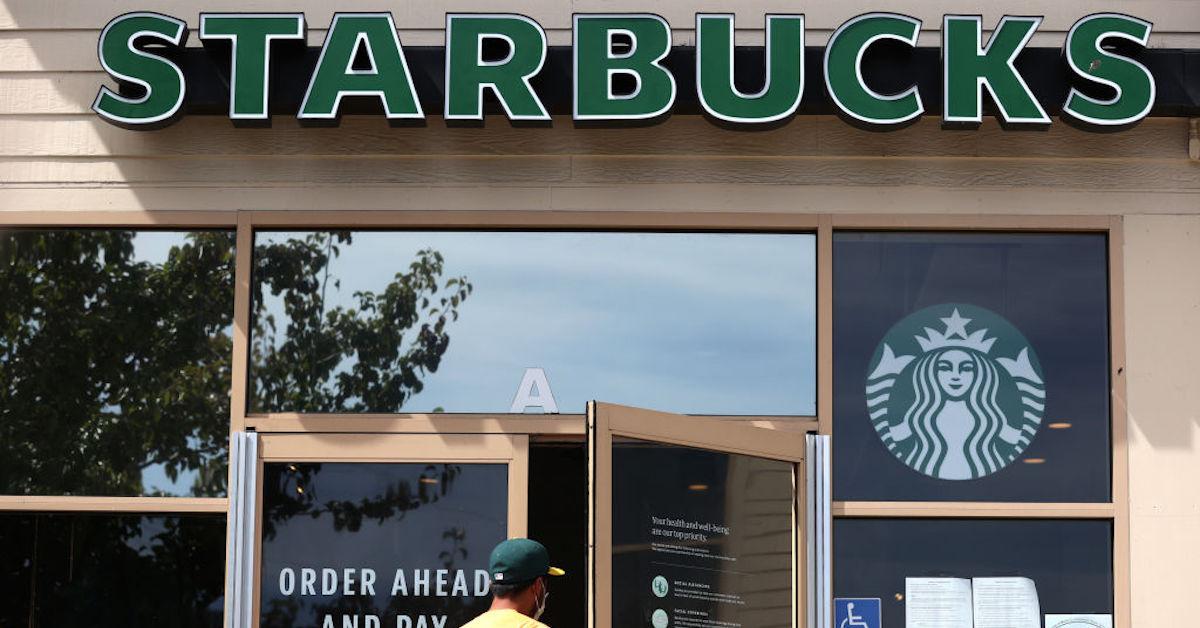 Article continues below advertisement
Starbucks' reusable cup program is back and better than ever.
On June 8, Starbucks released an exciting announcement which stated that its reusable cup program will return to all U.S. locations nationwide as of June 22, for all orders placed in-store. The chain has offered this program for years, though it was discontinued in March 2020, as per Food & Wine. And if you've never gotten the chance to try it out, it's a seriously game-changing program.
Generally, Starbucks lets those who bring in a reusable cup receive a 10-cent discount on their drink. This has been part of the chain's sustainability commitments for many years, amid its mission to reduce its waste by 50 percent 2030. For customer safety, though, things are going to be a little different this time — and honestly, for the sake of our safety, it sounds pretty awesome.
Article continues below advertisement
To ensure the discount program is contact-free, however, customers will remove the reusable cup lid themselves, and place the cup into a ceramic mug. The barista will check to make sure the cup is clean, as they won't be cleaning customer cups, and if it passes the test, they will make the drink directly in the cup. The barista will then return the cup in the mug, making sure they don't touch the reusable cup at all. While this will be available for in-person orders, it won't be allowed for drive-thru orders.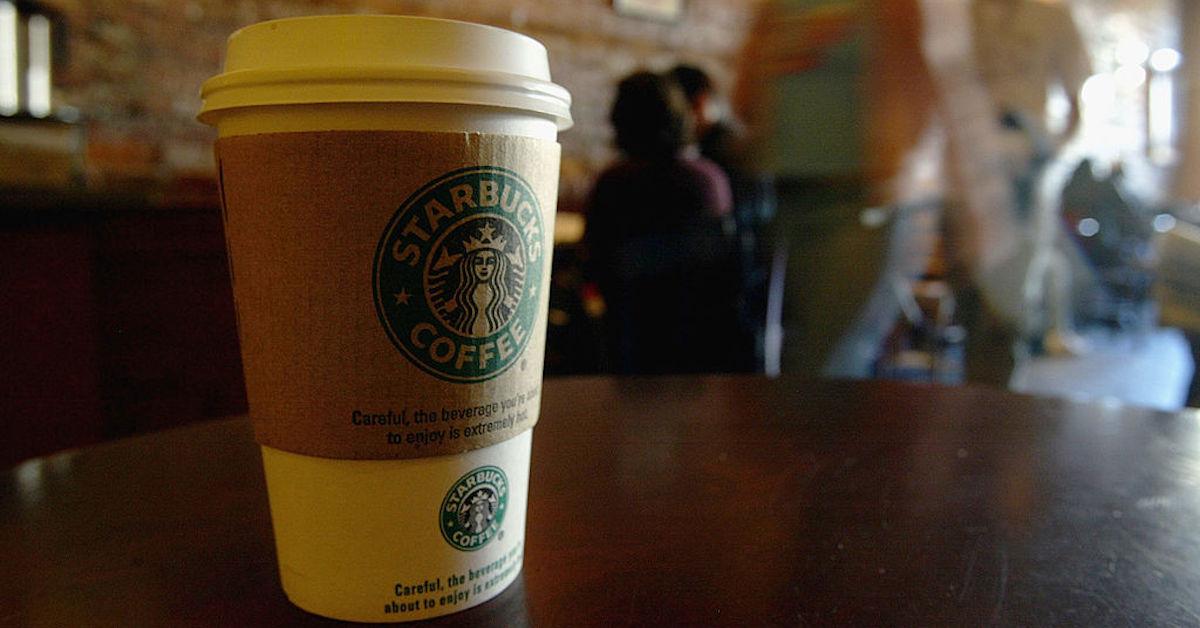 Article continues below advertisement
Starbucks is starting to reintroduce other sustainability practices, as well.
In addition to bringing back its reusable cup discount program, the coffee chain is also bringing back its For Here Ware program, which was initially implemented in the 1980s. For Here Ware serves guests opting to enjoy their food and drinks in-store with reusable plates, mugs, and utensils — as of June 22, this will be available once again, at any location where indoor dining is available.
Starbucks is also once again planning to explore the prospect of closed loop programs, allowing customers to put down a "deposit" to use and return to-go cups. The chain is also continuing to create and dole out utensils, cups, lids, and more that are recyclable and compostable.
That said, "nature is healing," and we're thrilled our coffee addiction will once again be totally guilt-free.