Starbucks Bans Personal Mugs as Precaution Amidst the Coronavirus
Starbucks locations in the U.S. and Canada are preventing customers from getting drinks in their personal to-go cups to be safe during the coronavirus.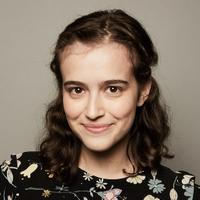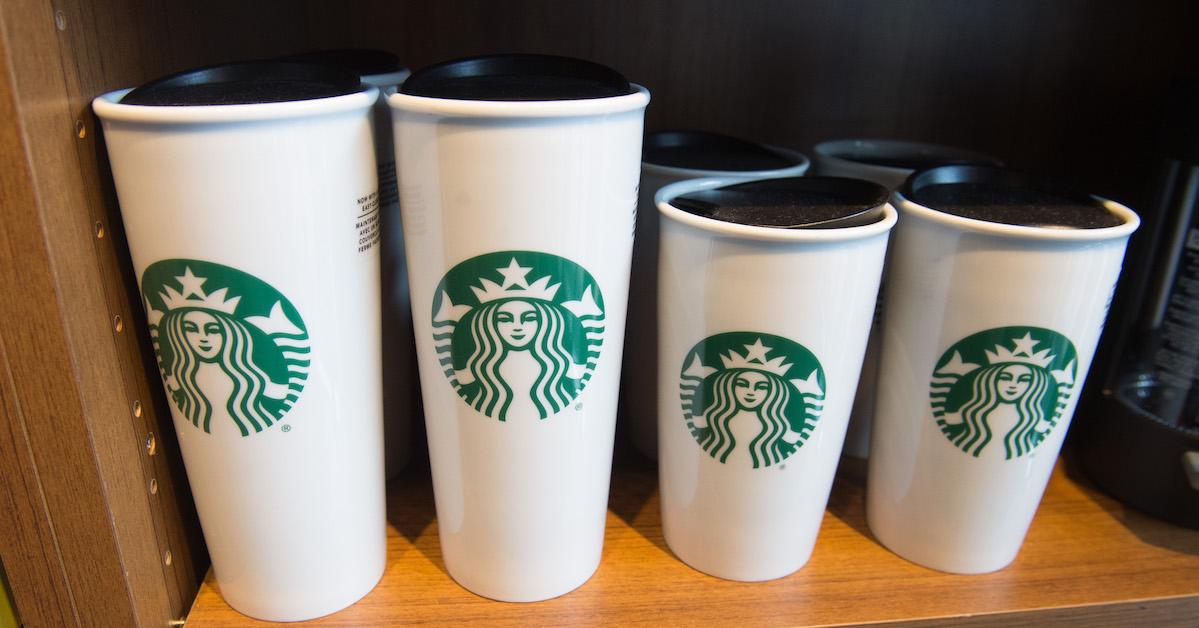 As more and more Starbucks customers become conscious of how wasteful single-use coffee cups are, they are being forced to go back to disposables for the time being. In response to the coronavirus, or COVID-19, Starbucks has published a blog post explaining how the chain will be keeping its stores germ-free during this epidemic. One surprising new policy? All Starbucks locations in the U.S. and Canada are preventing customers from getting drinks in their personal to-go cups.
Article continues below advertisement
"We are pausing the use of personal cups and 'for here' ware in our stores," says Rossann Williams, the EVP and President of Starbucks retail for the U.S. and Canada, in the blog post. "We will continue to honor the 10-cent discount for anyone who brings in a personal cup or asks for 'for here' ware."
Article continues below advertisement
Basically, you can still bring your personal coffee cup to Starbucks and the 10-cent discount will be honored. However, the staff will serve you your drink in a disposable cup for the time being to help prevent the spread of germs from personal cups being brought into the preparation area. Most locations clean personal cups by steaming them with hot water before making drinks in them, but Starbucks clearly doesn't want to take any risks by letting anything customers have touched go behind the counter.
Starbucks' hot-drink paper cups are not recyclable, as they are coated with plastic, making them mixed-material. The cold-drink plastic cups are technically recyclable with bottles.
Article continues below advertisement
As Williams mentions, the Starbucks locations that offer for here mugs and dishes will not be using them until further notice. All U.S. and Canada Starbucks will only be using disposables. That move seems a bit extreme, since those mugs could be sanitized in a dishwasher or in a sink with hot water; not to mention, plenty of other cafés and restaurants provide customers with reusable dishes, glasses, cutlery, and more — but again, Starbucks must really not want to take any chances.
Article continues below advertisement
If you usually get your morning cup of Starbucks in your own cup to reduce waste, now would be a good time to find an alternate source of daily caffeine. You could try another coffee shop that is still using customer cups or provides reusable mugs (that you can then pour your beverage out of and into your personal cup). You could also try making coffee or tea at home. To make your coffee habit zero-waste, you can purchase coffee beans in bulk, grind them, and brew them in a French press. For the tea drinkers out there, you can purchase loose-leaf tea in bulk, and brew it in a reusable tea infuser.
Article continues below advertisement
In addition to banning customer cups, Starbucks is also ramping up sanitizing measures at Starbucks stores, educating staff members on how to respond to anyone who may have contracted the coronavirus, restricting business-related air travel for corporate employees until March 31, and postponing and modifying various company meetings.
There have been nearly 100,000 reported cases of COVID-19 worldwide, and more than 200 in the U.S, according to The New York Times. Of those U.S. cases, 12 people have died — most of whom lived in the Seattle area, where Starbucks is headquartered.