How Climate Change Led to the Sriracha Hot Sauce Shortage
There is a serious sriracha sauce shortage — here's what you need to know.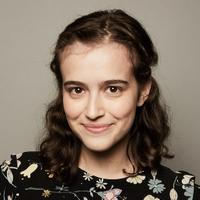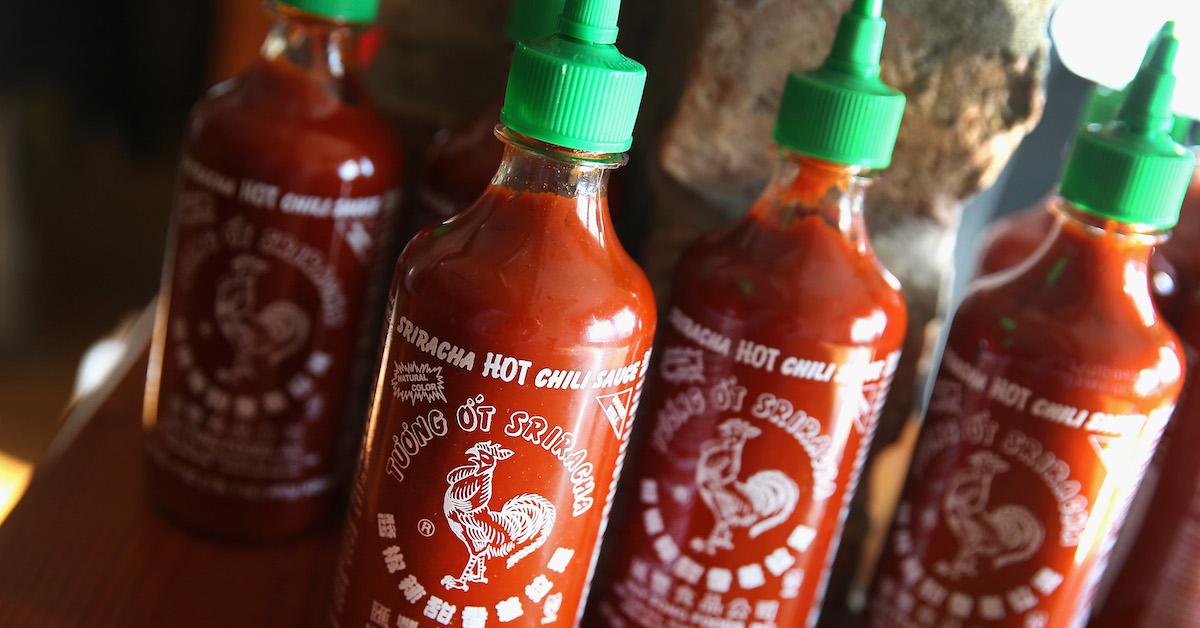 If you're one of those people who puts sriracha on everything you eat, you may have noticed that it's become harder to find the cult favorite hot sauce in stores in 2022 and 2023. The brand behind the popular condiment is dealing with a serious sriracha sauce shortage — and as of July 2023, the shortage has been going on for well over a year.
Article continues below advertisement
Here's what we know about the sriracha hot sauce shortage, how it started, and how climate change is to blame — plus tips on how to make homemade sriracha to get you through this not-so-spicy time.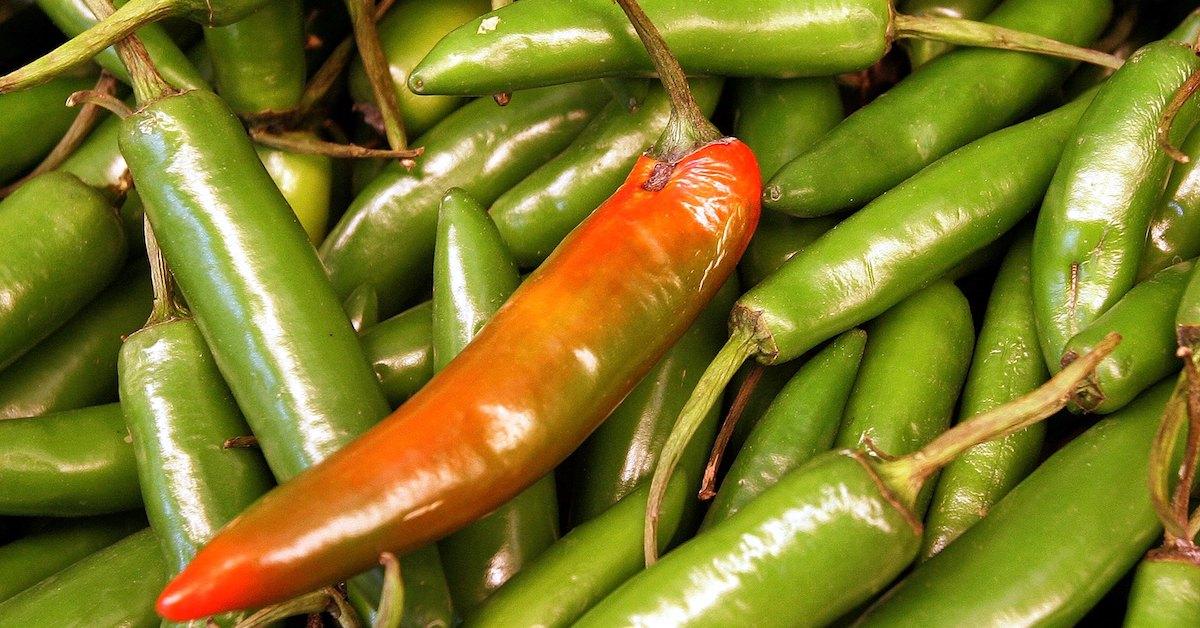 Article continues below advertisement
A sriracha hot sauce shortage has been brought on by a low yield of chili peppers.
Huy Fong Foods, Inc., the California-based company that makes the green-capped sriracha hot sauce, first told customers that it was experiencing chili pepper inventory shortage back in July of 2020.
Then, in April 2022, Huy Fong Foods shared an update with wholesale buyers, confirming that it was experiencing a shortage.
In the letter to buyers, the brand stated that it was facing "a more severe shortage of chili," which was attributed to "weather conditions affecting the quality of chili peppers."
Article continues below advertisement
"Unfortunately, this is out of our control," the company wrote, "and without this essential ingredient we are unable to produce any of our products," which include Sriracha Hot Chili Sauce, Chili Garlic, and Sambal Oelek.
TODAY reported on the April letter in June 2022, which is when most sriracha fans caught wind of the news, as it's when the shortage became even more dire.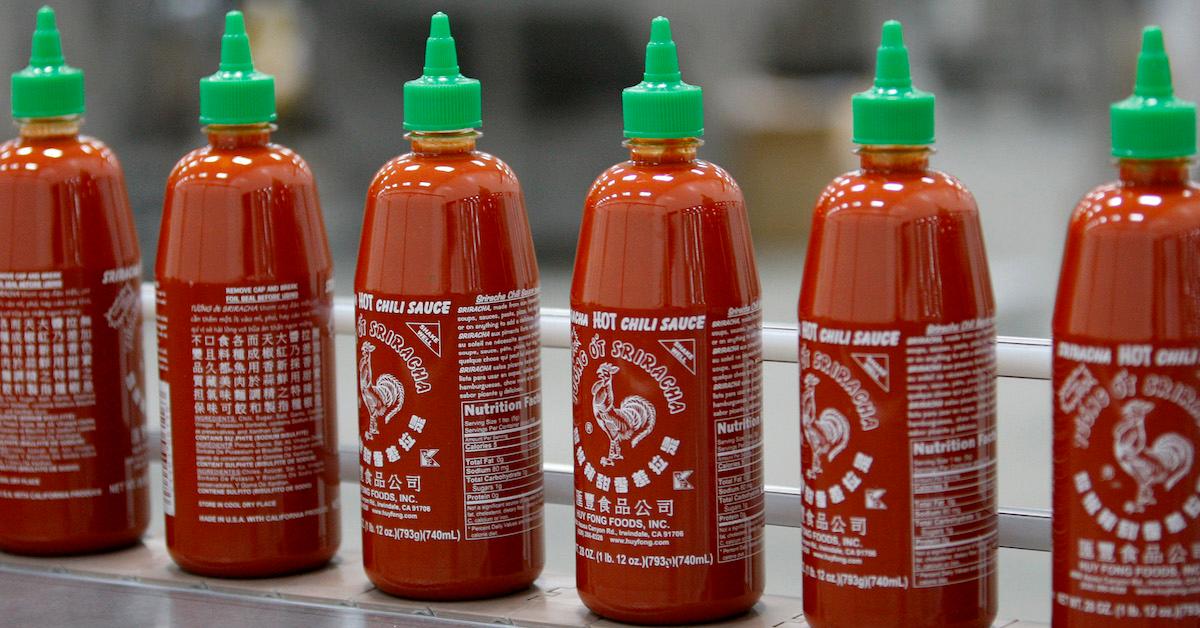 Article continues below advertisement
"Unfortunately, we can confirm that there is an unprecedented shortage of our products," Huy Fong Foods said in a statement in June 2022, as per CNN. "We are still endeavoring to resolve this issue that has been caused by several spiraling events, including unexpected crop failure from the spring chili harvest."
Because of this shortage, Huy Fong Foods started delaying its orders by a few months, hoping that things would be better by September 2022.
However, over a year later, in July 2023, the world was still facing a sriracha shortage.
A spokesperson for Huy Fong told CBS News in late June 2023 that the company had "recently resumed" production of sriracha, though it's unclear to what degree.
Article continues below advertisement
"Unfortunately, we are still experiencing a shortage of raw material," the spokesperson told CBS News. "At this time, we have no estimations of when supply will increase."
As ComicBook reported on July 9, 2023, some stores are selling bottles of sriracha for well over $100, while some individuals are even trying to sell the sauce on eBay.
Article continues below advertisement
The chili pepper and sriracha shortage relates to climate change.
Huy Fong Foods attributed the chili pepper shortage to changing weather conditions that led to chili crop failure in the spring of 2022.
The changing weather conditions in question seem to primarily be droughts and rising temperatures. As reported by NBC News, Huy Fong Foods gets its chili peppers from Mexico, where the country is experiencing a serious drought. In fact, one Mexican city — Monterrey, Nuevo Leon, located in northeast Mexico — enacted a daily water limit in June 2022, only allowing residents to use running water between 4 a.m. and 10 a.m., as per Reuters.
Article continues below advertisement
Droughts are caused by a number of factors, mainly increasing temperatures and reduced rainfall — two common side effects of global warming. And chili peppers aren't the only food at risk due to the climate crisis. A 2021 study found that climate change is contributing toward the eventual extinction of a number of crops, including coffee, cocoa, avocados, vanilla, potatoes, and you guessed it, chili peppers.
Homemade sriracha recipes:
Fortunately, there are a number of homemade sriracha recipes out there.
This recipe from Allrecipes uses jalapeño and serrano peppers; Serious Eats' recipe uses jalapeños; and Chili Pepper Madness' recipe recommends using a mix of red jalapeños, Fresnos, or red Thai peppers. However at this point, pretty much anything in the chili pepper family that you are lucky enough to get your hands on will do.
This article, originally published on June 10, 2022, has been updated.