Floods in South Africa Have Resulted in Numerous Deaths Across a Major Coastal City
South Africa has been inundated with massive floods which have resulted in widespread damage, as well as numerous deaths across the country.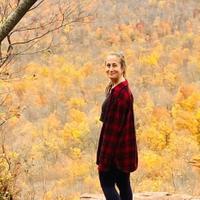 A major natural disaster struck a coastal South African city earlier this week. Durban, which is home to more than 3.7 million people, was slammed with torrential rain on Monday, April 11. And as a result, over 40,000 residents have been evacuated from their homes, while hundreds have lost their lives.
It goes without saying the floods in South Africa have rocked the entire country.
Article continues below advertisement
The damage — and fatalities — resulting from the floods in Durban have been astronomical.
"The level of devastation of human life, infrastructure, and service delivery network in the province is unprecedented," Sihle Zikalala, premier of KwaZulu-Natal, stated in a news conference, as per Al Jazeera. Zikalala added that the floods have affected 40,723 people, and killed 341 people, as of Friday, April 15.
Needless to say, tensions are high among locals.
"We understand the frustration and anxiety of our residents," Durban's city government stated, according to Al Jazeera, in light of residents protesting against the lack of disaster relief, as well as slow restoration of services.
"We are working as quickly as we can. Our teams are hard at work to resume services. However, it may take a while to fully restore all services because of the extent of the damage to access roads."
Article continues below advertisement
The floods in South African have been deadly.
One of the worst storms on record hit South Africa's eastern KwaZulu-Natal province, resulting in many losing their homes and fighting for their lives. The region has called for a state of disaster.
"We're traumatized, we can't even eat. For the whole day I didn't eat because I don't know what to do," flood survivor Boniswa Shangase told BBC News. "I used the window to get out of the house, you can see I've got bruises here... Now I'm homeless," she said. "We can't live here any more."
Article continues below advertisement
Over 390 people have died thus far, per BBC News. Mudslides have wiped out entire neighborhoods (about 13,000 homes) and many, especially those living in informal settlements, don't have any insurance. Thousands of people are now currently occupying shelters in Durban.
President Cyril Ramaphosa is blaming climate change was to blame, while others are pointing to poor drainage and low building standards. Rescue missions are still underway, as full highways and roads are submerged.
Infrastructural damage has also been widespread, because electricity and water supplies have been damaged. Some have been restored, but the process is moving slowly. This has resulted in widespread protests and looting, which have been met with pushback from police forces, arrests, and more.
That said, the destruction has been devastating — and unfortunately, more rainfall is forecasted for Easter weekend. Yikes.
Article continues below advertisement
What actually caused the South Africa floods?
It seems as though a number of factors may have contributed to the devastation of the floods. There's certainly a likely chance that climate change triggered the unprecedented amounts of rain, and caused sea levels to rise.
"We no longer can postpone what we need to do, the measures we need to take to deal with climate change. Our disaster management capability needs to be at a higher level," Ramaphosa stated, as per CBC News.
Article continues below advertisement
It also could be to a lack of drainage and unsteady building foundation, especially in informal settlements, such as where Shangase resided.
Regardless, it's important that communities such as Durban prepare for disasters like these, and invest in more durable infrastructure — for the sake of entire communities. The people of Durban are in our thoughts.
Green Matters' new book, Green Living, is the perfect guide to living an eco-friendly lifestyle for people at every stage of the process. You can order Green Living here.