I Exclusively Took My Coffee With Sesame Milk This Week — Here Are My Thoughts
As plant-based milks are becoming increasingly popular, I was very excited to try sesame milk for the first time ever — here are my thoughts.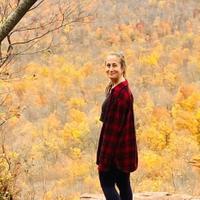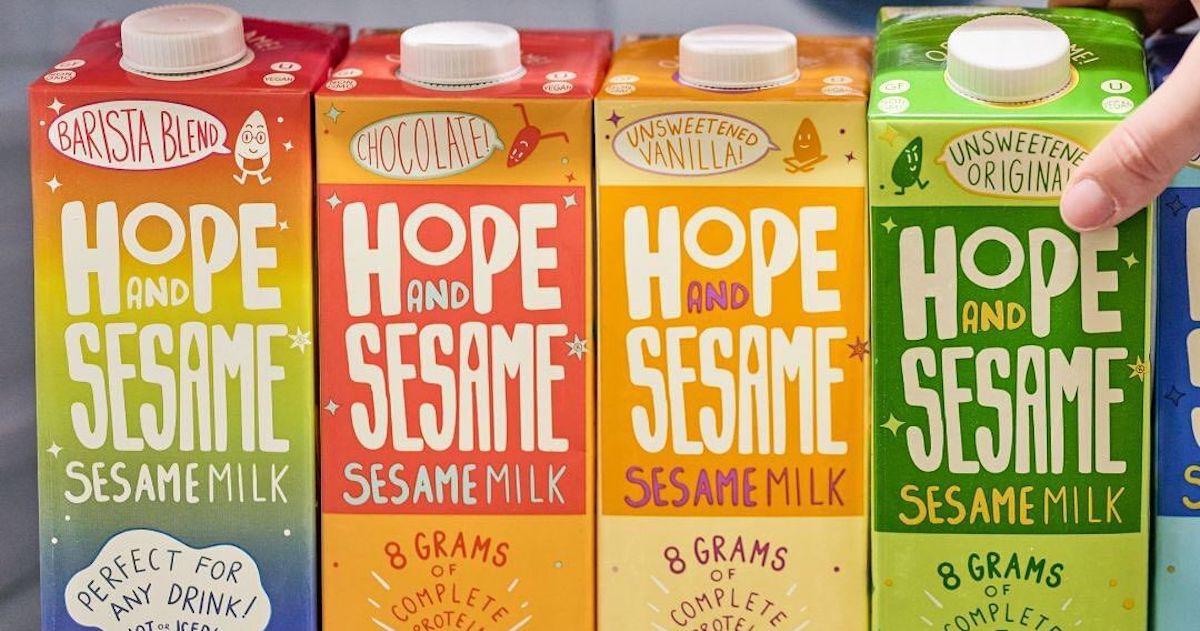 I know it's 2022, but still, the concept of milk made from sesame seeds still seems a little weird.
Yes, we've been enjoying almond and oat milk for years now, and even though I'm a big fan of hummus and tahini, I was initially somewhat skeptical of sesame milk. But this week, I decided to bite the bullet, and exchange my usual for sesame milk... and the result was ultimately quite positive.
Article continues below advertisement
In addition to how it tastes, I decided to weigh out its nutritional value and environmental impact. Again, with so many nut milk varieties on the market these days, there's quite a bit of room for me to weigh my options.
So I did a deep dive into this delectable new creation to determine if it's what I should be drinking all of my coffee with, for the foreseeable future.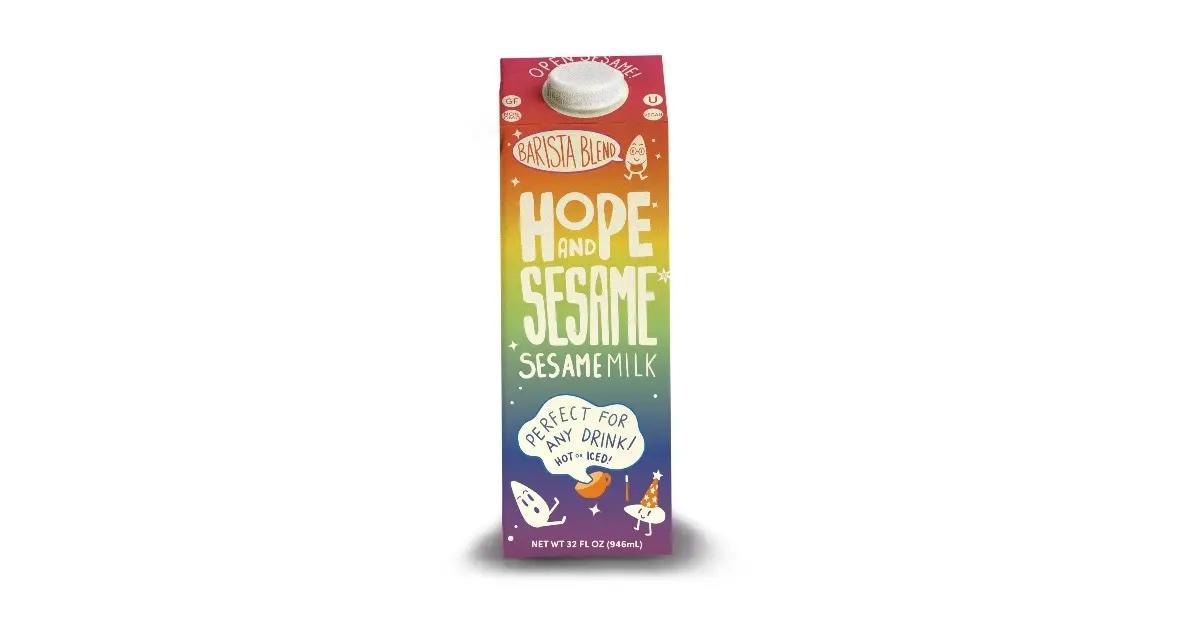 Article continues below advertisement
What does sesame milk taste like?
As of right now, there aren't too many brands that make sesame seed milk on the market. A few well-known varieties include Nature's Soy and Three Trees, though I was sent a sample of Hope and Sesame's Barista Blend. The company is Canada-based, it was started by a group of friends, and it's part of Planting Hope Company, a woman-led and managed business. It's committed to making the planet sustainability, making nutrition more accessible, and to promoting inclusion — which are all good things.
Before potentially making my morning cuppa undrinkable, in case it wasn't up to my standards, I decided to try a sip straight out of the carton (yes, I'm an animal). And I was pleasantly surprised!
The variety I tasted, the Original Barista Blend, had a distinct flavor — it didn't really resemble tahini, hummus, halva, or any other sesame products I've tried. It was quite sweet, but didn't contain too much sugar. It was also somehow quite creamy, so it mixed with my coffee quite nicely.
Article continues below advertisement
With its creaminess and distinct flavor, I'd compare sesame milk to soy milk more than other plant-based milk alternatives, though it doesn't have that soy aftertaste that deters many plant-based milk consumers.
And if Barista Blend isn't your vibe, it also comes in original, unsweetened original, vanilla, unsweetened vanilla, chocolate, and chocolate hazelnut. Trust us — you have options, and it's definitely worth trying, for the sake of your A.M. brew.
Article continues below advertisement
Is sesame milk healthy?
Sesame milk is certainly different from almond milk in the realm of nutrition, but that doesn't necessarily make it worse. It's higher in calories and fat, with 90 calories per an 8-ounce serving, and 5 grams of fat (compared to almond milk, which generally contains about 40 calories and 3 grams of fat per 8 ounces). However, it has much more protein, with 8 grams, in comparison to almond milk's 1 gram. It also contains all 9 amino acids, calcium, and vitamin D — hell yeah.
Is sesame milk good for the environment?
In general, sesame milk is relatively high up in the realm of sustainable nut milks. According to Hope and Sesame, the sesame plant grows in Africa, India, Asia, South America, and in some parts of North America. It does well in dry climates, and requires very little water (aka it will survive climate change!). It's also pest resistant, so it doesn't require pesticides, and it can self-pollinate, requiring little to no resources.
Article continues below advertisement
Hope and Sesame hand-harvests its sesame seeds, so it doesn't require much in the way of heavy machinery. And once it's packaged, it comes in recyclable Tetra Pak cartons that don't require refrigeration — aka during distribution, it's less costly economically and environmentally. The refrigerated bottles are recyclable wherever PET bottles are accepted, too.
Sesame milk is a little more expensive than almond milk, making it slightly less accessible. But that's because 5,000 seeds are in one cup.
In the end, though, any plant-based milk is more environmentally-friendly than dairy, so it all depends on your personal preference in the end — we won't judge, but we suggest giving this one a shot!
Green Matters' new book, Green Living, is the perfect guide to living an eco-friendly lifestyle for people at every stage of the process. You can order Green Living here.