How to Reduce Waste During Airplane Travel
Airplane travel isn't necessarily the best for the planet — but there are ways to minimize your impact.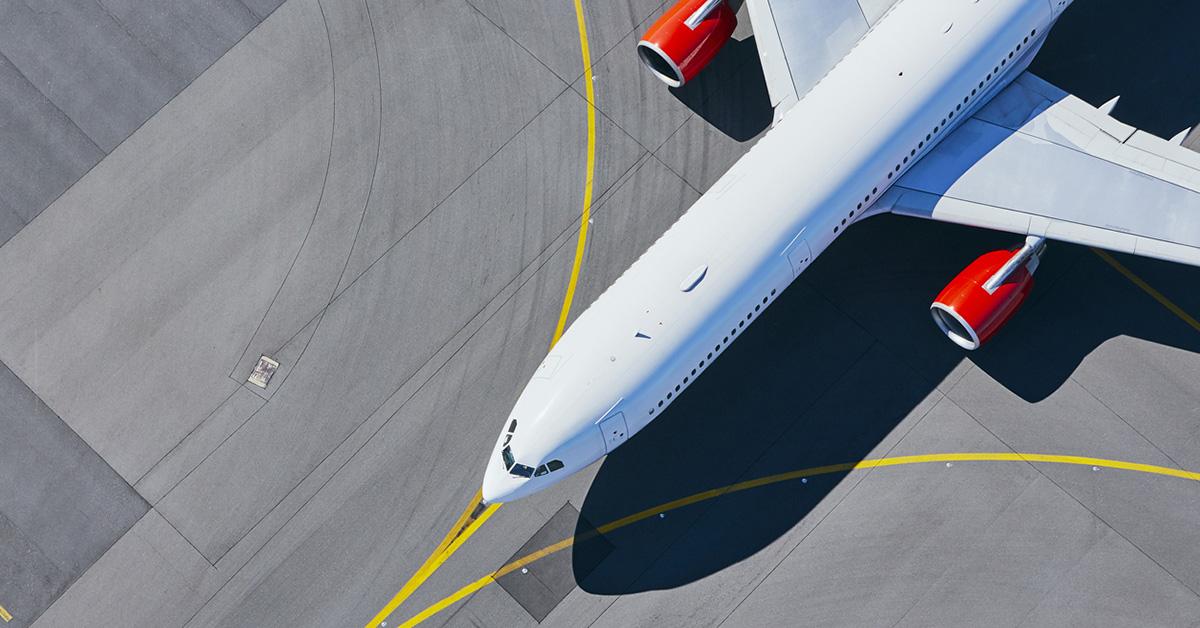 Committing to a zero-waste lifestyle in your home is one tier of "challenging." Step out of the house and it gets one tier harder. Travel somewhere on an airplane? It might seem impossible.
Reducing waste during airplane travel is the least you can do after choosing a not-so-sustainable mode of traveling. That's right — flying is the second most damaging thing to the planet. Jet fuel is the biggest source of carbon emissions when it comes to air travel, making up more than 98.5 percent of the carbon footprint. Electric rental cars and destinations reachable by train or bus are much eco-friendlier, but the way our world currently works, not always realistic. If you want to visit Costa Rica, a train just isn't going to get you there. The least you can do is make sure your airplane travel is as low-waste and sustainable as possible. So, how do you achieve that?
Keep reading for five ways to reduce waste during airplane travel!
Article continues below advertisement
Pack Your Reusable Items in an Easy-to-Access Carry-on
The most rookie mistake you can make is not packing your reusable items. The second-most rookie mistake you can make is packing them away in a place that's inaccessible — either in your checked luggage or all the way at the bottom of your carry-on where you can't reach in and grab it.
Pack the stuff you'll need in the airport close to the top or in an easy-to-access place. Here's what you'll most likely need:
Reusable straw
Reusable utensils
Reusable hot/cold cup
Cloth napkin
Headphones
Article continues below advertisement
Pack Your Liquids in a Clear Reusable Bag
According to Transportation Security Administration (TSA), air travelers are allowed to bring a quart-sized bag of liquids that are 3.4 ounces in a carry-on bag. Don't — I repeat, do not — reach for a single-use plastic baggie in order to house your liquids. By buying one reusable, plastic, see-through bag, you will be able to reuse the bag each time you fly. You're saving yourself money on plastic baggies and saving the environment from so much unnecessary single-use plastic.
Need to invest in a see-through reusable bag? Check out the Snack Stasher Bag or this TSA-approved toiletry bag from Lemmende.
Keep the Window Shade Down
What, really? But I want to take pictures of the plane's wing with the sun setting in the background. True, it's a beautiful picture, but also true, Instagram has seen it before. Plus, it's bad for the environment.
Article continues below advertisement
With the window shade open, the sun beats down on your plane window, heating up the inside of the plane. A bit of warmth might not seem like a big deal, but it actually forces airlines to use more energy to cool it down. If you simply keep the shades down, this can keep the cabin up to 10 degrees cooler.
Don't Take or Buy Anything
Pillows, blankets, tiny bottles of plastic liquor, one-and-done headphones. Don't succumb to these so-called "luxuries." The most sustainable thing you can do is to be ahead of the game and pack your own "luxuries" ahead of time. Those blankets, pillows, liquor bottles, plastic headphones? They are not reusable; airlines throw them out after just one use.
Article continues below advertisement
Pack Your Own Food (or Pick the Veggie Option)
Of course, not taking or buying anything also applies to the snacks or meals that might come as freebies on your flight. The best thing you can do to avoid any free snacks or meals is to pack your own. Snack ideas could include: nuts, trail mix, dried fruit, and other snacks available at the bulk section of the grocery store. If you don't have the opportunity to pack your own meal and absolutely have to order a meal on a long flight, opt for the vegetarian alternative. Going plant-based — even just for two meals during a flight — reduces carbon footprint even more so than sacrificing your car would.
Why does going vegetarian have such a strong impact? Fewer animals are killed, less land is used for agriculture, and less animal meat is harvested unethically and un-sustainably. I know what you're thinking: Sure, that's great for the environment but can going veggie just for a flight really incite that much change? Yes! The sustainable blog WanderingChocobo points out that going plant-based shows airlines that meat is less in demand; when demand decreases, the airline carrier will have to buy less meat, simply from an economic standpoint.
Article continues below advertisement
Pay the Carbon Offset Fee
Not sure what the Carbon Offset Fee is? Let's start there. A Carbon Offset Fee is an optional donation that travelers can make toward an airline. The money goes toward reductions that are made in the emission of greenhouse gasses in order to offset — or compensate — for other emissions.
What kinds of reductions does this fee go toward? Paying this fee actually has a huge environmental impact and yet a study conducted in 2008 found that only 1 percent of Quantas and Virgin fliers paid the fee. By comparison, 12 percent of Jetstar passengers opted to offset emissions. What exactly the money goes toward depends on the individual airline but it can help with offsets like planting trees, researching sustainable ways to travel, finding alternative ways to light planes, and more.
If you fly United, you can use their carbon calculator to calculate your footprint. Then, United gives you the option to donate to one of Conservation International's carbon reduction projects. Delta Frequent Flyer? Delta offers the same option.