Panda Express Adds Vegan and Vegetarian Meals at All 2,000 Restaurants in Response to Petition
Panda Express will now have two completely vegan menu options at its 2,000 locations nationwide.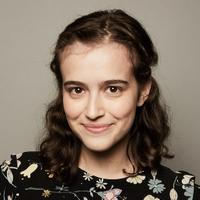 Like many other chain restaurants have done over the past few months, Panda Express is finally making its menu more inclusive. In response to a petition created by nonprofit organization Vegan Outreach, the fast casual Chinese restaurant is officially adding permanent vegetarian and vegan dishes to the menu, in all of its 2,000-plus locations across the U.S. As Plant Based News added, the options will be completely vegan in every location by the end of February.
Article continues below advertisement
As Vegan Outreach's petition explained, Panda Express currently has zero vegan or vegetarian options on its menu. Even its veggie-heavy meals like Eggplant Tofu and Chow Mein are cooked in chicken broth and with other animal products. Since those two meals would be straightforward to veganize, Vegan Outreach asked Panda Express to make those two meals completely vegan, and to consider adding a new entree using vegan meat alternatives. The petition garnered more than 5,000 signatures, and also inspired customers to contact Panda Express about the matter.
On Monday, Feb. 25, Vegan Outreach posted an update to the petition, announcing that Panda Express has agreed to make the Eggplant Tofu and Chow Mein vegan. And as PETA reported, Panda Express is also going to veganize its Brown Steamed Rice, White Steamed Rice, and Super Greens side dishes. "While seemingly small, this change by Panda Express will make a big impact," Vegan Outreach said. "Not only will the chain contribute less to animal suffering by using more plant-based ingredients, but it will send a powerful message to other chains — this is financially beneficial and if we can do it, so can you." Furthermore, Panda Express' enthusiastic response to the petition proves that asking companies for what you want to see from them can be incredibly powerful.
Article continues below advertisement
At the moment, every menu item's page on the Panda Express website contains the following disclaimer: "Panda Express does not have any vegetarian or gluten free dishes." That disclaimer is even on the page for plain sides like White Steamed Rice and Super Greens — but it won't be for long. Thanks to Vegan Outreach, Panda Express will be able to remove that clause from its website, and vegetarians and vegans will now have several options that are free of animal-based ingredients.
Article continues below advertisement
As mentioned above, Panda Express joins a long list of other chain restaurants to recently welcome vegans and vegetarians with open arms. For example, in early January, fast food chain Carl's Jr. partnered with Beyond Meat, and now offers the faux meat patty at more than 1,000 locations. Less than two weeks later, TGI Fridays also announced that it was bringing the Beyond Burger to 465 restaurants in the U.S.
Reducing intake of meat, eggs, and dairy, is one of the most important things humans can do for animals, for our health, and for the planet. In May 2018, the journal Science published a study on how to reduce the environmental impact of food. "A vegan diet is probably the single biggest way to reduce your impact on planet Earth, not just greenhouse gases, but global acidification, eutrophication, land use and water use," study author Joseph Poore of the University of Oxford said in a statement, according to The Guardian. "It is far bigger than cutting down on your flights or buying an electric car."
Article continues below advertisement
Even though both Panda Express dishes are expected to be completely animal-free by the end of the month, Vegan Outreach recommends confirming that with a store employee before placing an order, to be safe. But once you get the all clear, feel free to eat the Eggplant Tofu and Chow Mein as fast as humanly possible.