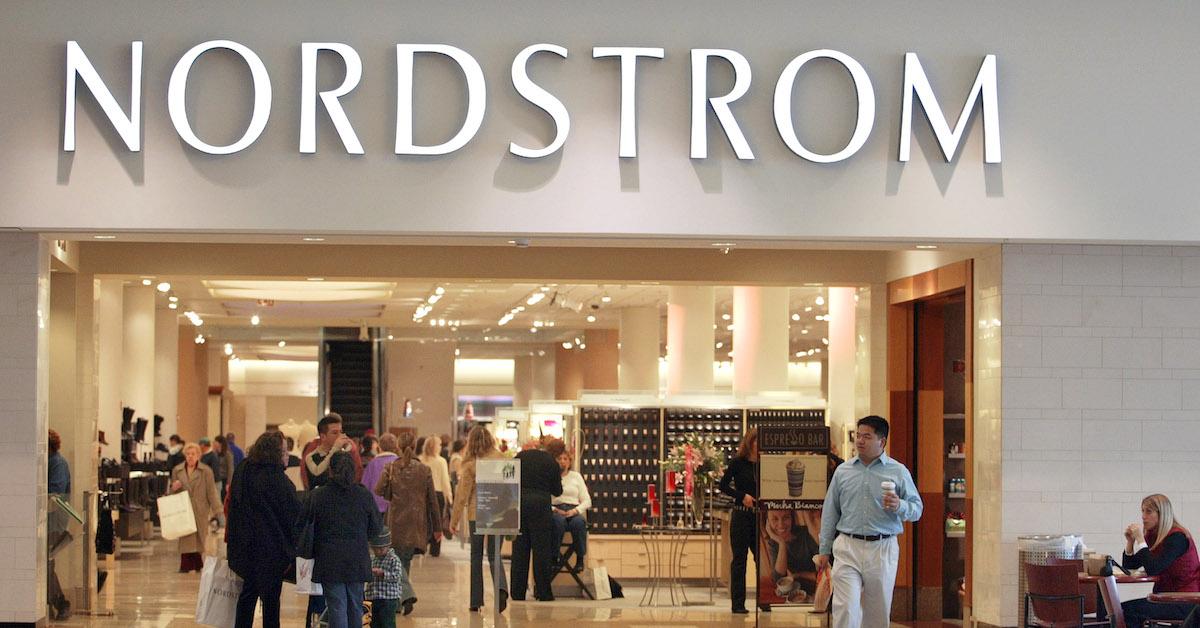 Nordstrom Is Now Selling Secondhand Designer Fashion for Prices You Can Actually Afford
Shopping secondhand is one of the best ways to lower the impact of your wardrobe — and selling secondhand is a great way for stores to lower the impact of their merchandise.
Nordstrom just launched See You Tomorrow, a resale website featuring returned and damaged Nordstrom merchandise from a variety of designers. The program will help save clothing from landfills, reduce the demand for Nordstrom's full-priced items, and give customers an opportunity to shop designer brands secondhand.
Article continues below advertisement
"Introducing a selection of previously owned clothing, shoes and accessories that's highly coveted, expertly curated and continually changing," reads the description on See You Tomorrow's website. "No longer is the life of clothing a straight line from new to old: now it's a continuous circle."
Here's how See You Tomorrow will work, as explained in a press release by Nordstrom. As of launch on Jan. 31, customers can shop secondhand Nordstrom merchandise on either at sytnordstrom.com or in a section of the Nordstrom NYC Flagship store.
Article continues below advertisement
The clothes selected for See You Tomorrow are all curated by Olivia Kim, Nordstrom's VP of creative projects. The website sells merchandise for men, women, kids, and babies, including shoes, clothing, jewelry, hats, and purses, all for significantly less money (and a lower environmental impact) than it would cost to buy them new. Great secondhand finds already on See You Tomorrow's website include vegan Stella McCartney sneakers ($166 resale down from $685 retail), an Alice + Olivia dress ($106 resale from $330 retail), and a Reformation dress ($64 resale from $118 retail). Every item on the website is marked as in either pristine, excellent, or great condition.
Article continues below advertisement
So where is all this merchandise coming from? For now, See You Tomorrow is primarily stocking returned and damaged merchandise from the Nordstrom Quality Center.
Additionally, New York City residents can bring lightly worn clothing to the Nordstrom NYC Flagship store, where they can consign it to be sold on See You Tomorrow in exchange for a gift card. Selling is by appointment only, so make sure to call ahead at 212-295-2202 to make an appointment. The company plans to launch an online intake program in the future, so that customers out side of NYC can also sell worn merchandise.
Article continues below advertisement
See You Tomorrow is powered by Yerdle, a company that operates resale programs for brands including Patagonia, REI, and Eileen Fisher. Yerdle cleans and repairs every item before it is put up for resale on See You Tomorrow, making the experience a step up from your typical consignment store or website.
Article continues below advertisement
"In addition to providing customers more ways to engage with us, See You Tomorrow is another step we're taking to actively support our commitment to sustainability," Pete Nordstrom, co-president at Nordstrom, said in a statement. "We're excited to show our customers another way Nordstrom is striving to leave the world better than we found it and circular fashion is another piece to this puzzle."
As The Cut points out, the other three major brands to have resale programs with Yerdle (Patagonia, Eileen Fisher, and REI) are all "lightly crunchy and super sustainable" (I'll change that "super" to "relatively," if you don't mind.) Interestingly, Nordstrom is not known as a sustainable company, but just as a department store. Perhaps Nordstrom creating See You Tomorrow will inspire other fashion labels and stores to launch similar resale programs, helping bring their brands a tiny bit closer to a circular business model.