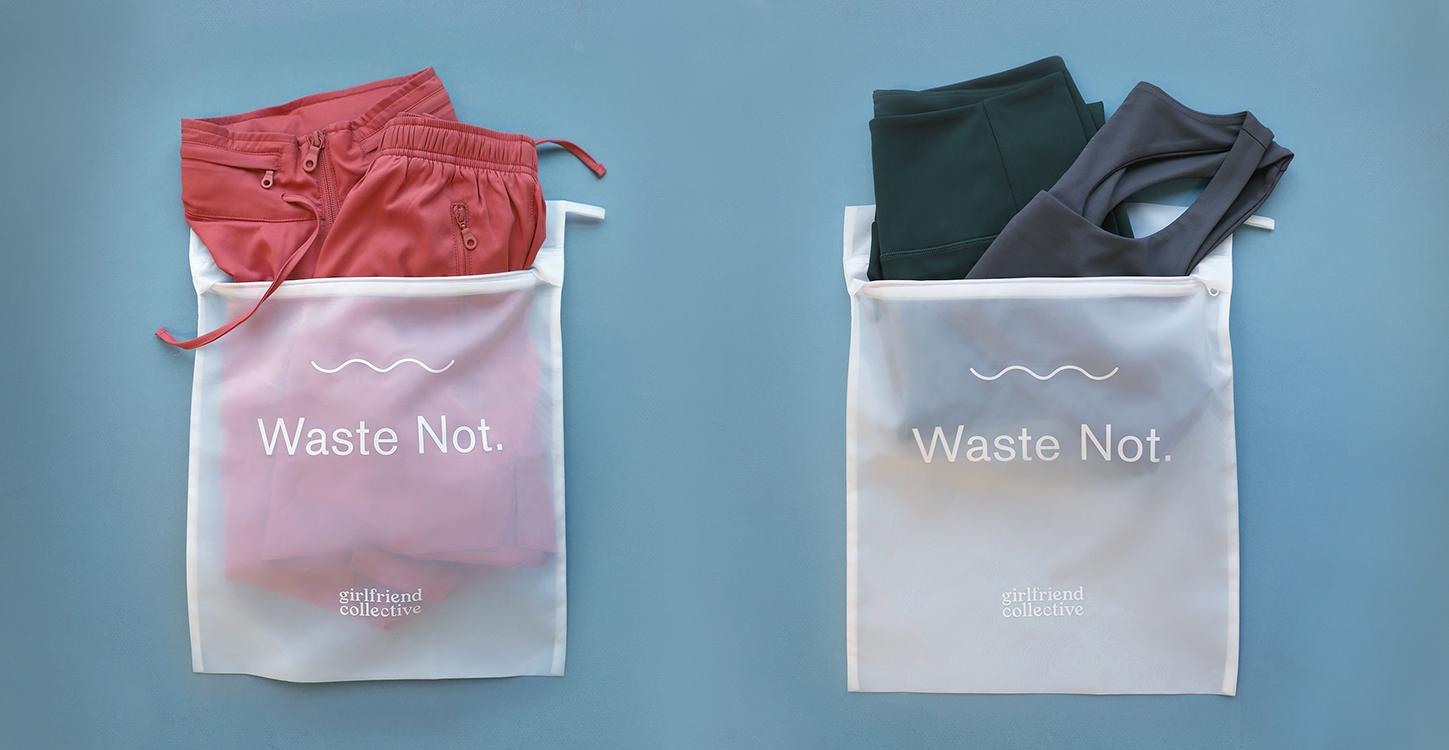 Girlfriend Collective Releases "The Wash Bag" to Keep Microfibers Out of Oceans
By Sophie Hirsh

Updated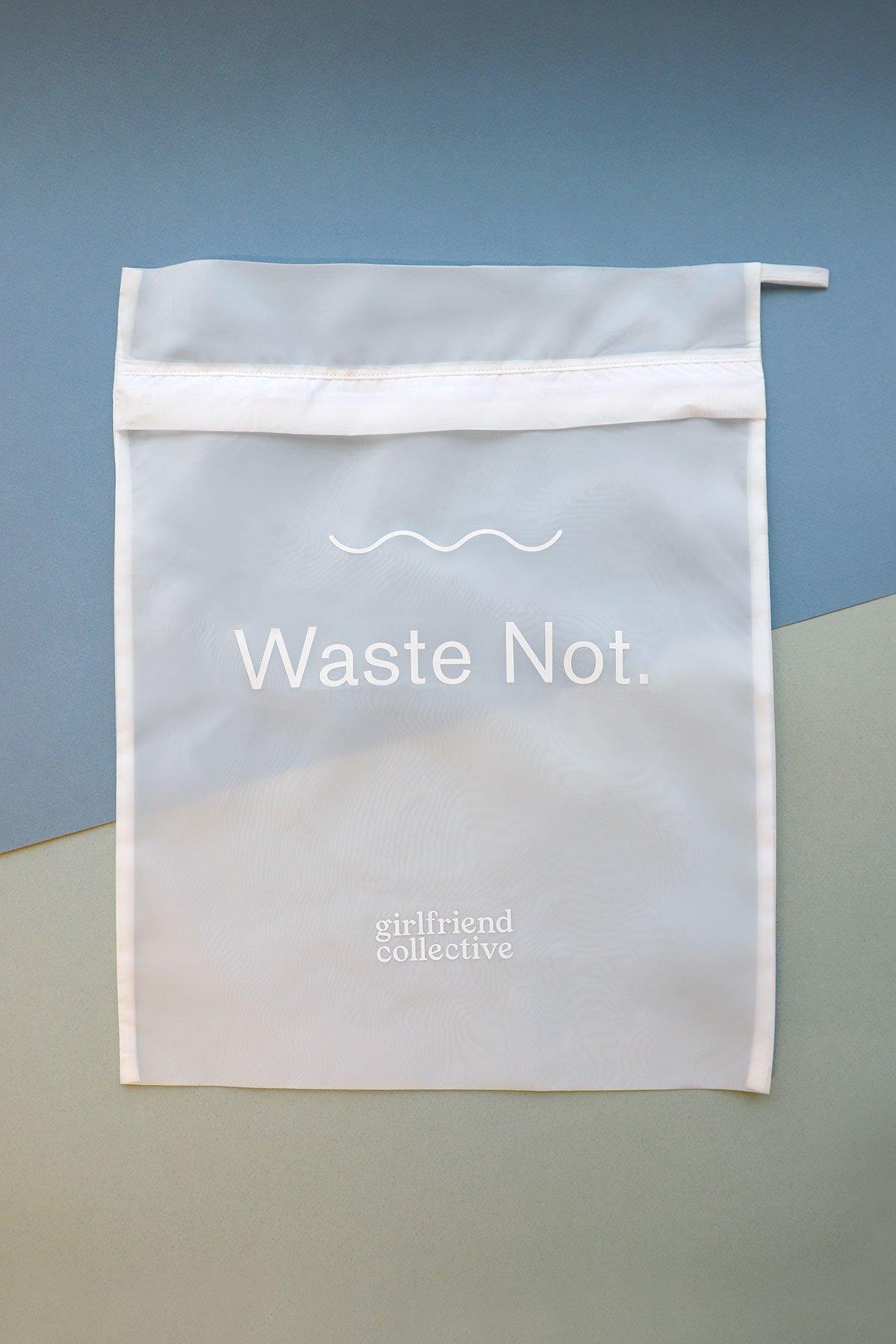 How Do Microfibers Shed?
When fabric rolls around in the washing machine, it sheds microfibers, which are are teeny-tiny fibers (less than 5 millimeters in diameter). This is only a concern when washing fabric made from synthetic materials (think polyester, nylon, spandex, rayon), which will not break down (unlike fibers from natural materials such as cotton or bamboo, which will break down in the water).
Why Are Microfibers Bad?
Microfibers are also a kind of microplastic — so when these tiny fibers shed in the machine, they enter the water pipes, and flow to waterways like oceans and rivers; once there, they become plastic pollution, and are often consumed by fish and other sea animals. An estimated 100,000 synthetic microfibers are shed during every wash cycle, according to Wired.
How to Keep Laundry From Shedding Microfibers
There are a variety of ways to lower the amount of microfibers your laundry cycles release, even if you don't have the Wash Bag or a similar product. According to Plastic Pollution Coalition, you can: run loads as full as possible (full loads cause less friction and less microfibers to shed); wash with cold water, which encourages less microfibers to release and uses less energy; wash your clothing less often; and wear clothing made from natural materials instead of synthetics.