New York's Plastic Bag Ban Goes Into Effect March 1: Everything New Yorkers Need to Know
New York state is banning single-use plastic bags on March 1 —  here's how the new law will work.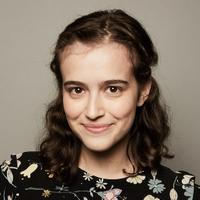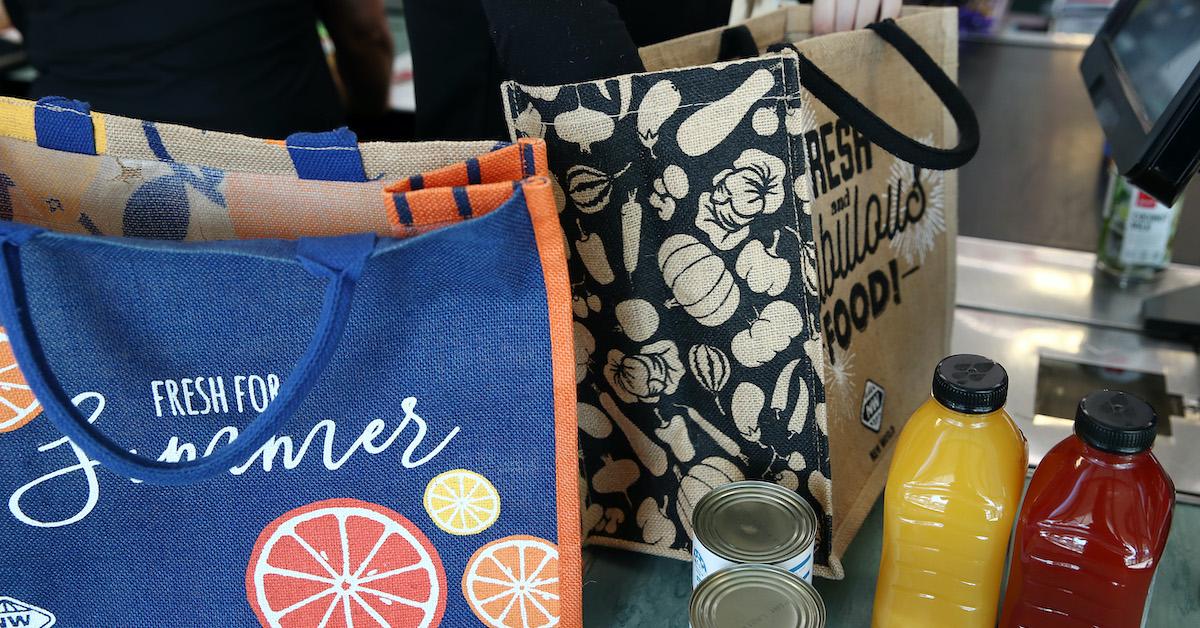 If you are already living a low-impact lifestyle, you probably won't have any trouble adjusting to New York state's plastic bag ban, which officially goes into effect on March 1. Beginning this weekend, many retailers across New York will be prohibited by law from giving out free single-use plastic shopping bags — with some exceptions.
Even though the ban was announced nearly 10 months ago, there is still a lot of confusion surrounding exactly how the ban will work. So if you live or work in New York, read on for everything you need to know about the bag ban.
Article continues below advertisement
When Does the New York State Plastic Bag Ban Go Into Effect?
The New York state bag ban goes into effect on Sunday, March 1, 2020. The bag ban was approved and announced back in May 2020, as part of the New York State budget proposal. New Yorkers, get your reusable totes ready!
How the New York State Plastic Bag Ban Will Work
As detailed by the New York State Department of Environmental Conservation (DEC), all retailers who are required to collect New York State sales tax will no longer be allowed to give customers plastic carryout bags (with a few exemptions, detailed below). Instead, most retailers will offer reusable bags for sale. Additionally, cities and counties are permitted to enact their own local 5-cent fees for paper shopping bags (that fee will be waived for SNAP and WIC recipients).
To avoid having to buy a reusable bag or pay the 5-cent fee, New York state is promoting a campaign called #BYOBagNY, which encourages New Yorkers to always bring reusable bags with them. Keep reusable bags by your front door, in your car, in your purse, in your coat pocket, or attach a fold-up tote bag to your keyring.
Article continues below advertisement
Exemptions to the New York State Plastic Bag Ban
As is typical with governmental bag bans, there will be many exceptions to the new law, meaning certain New York businesses will still be permitted to pass out plastic bags. As per the DEC, an exempt single-use plastic bag is one that is:
Used to wrap non-prepackaged plants (such as flowers) or food that is either uncooked or prepared to order, that require wrapping to keep it clean.
Used to package items from bulk containers.
Used to deliver a newspaper.
Sold as a trash bag.
Sold as a food storage bag, such as a Ziploc.
Used as a garment bag at the dry cleaner or for a laundry service.
Used for restaurant takeout or delivery.
Used to carry prescription medication at a pharmacy.
Article continues below advertisement
Why Is New York Banning Plastic Bags?
According to the DEC, more than 23 billion plastic bags are used in New York state every year. Plastic bags are not easily recyclable — even though many supermarkets and pharmacies offer plastic bag recycling bins (because they are required to by law, and they still will be once the ban is in place), it's not the most reliable recycling process.
Most single-use plastic bags wind up in the landfill — even when we reuse them them as trash can liners, for dog poop, or other purposes.
Only an estimated 9 percent of plastic actually gets recycled globally, according to National Geographic.
Article continues below advertisement
New York City Plastic Bag Ban
The ban will impact every town and city across New York State, including New York City, the most populous city in the country. In New York City alone, more than 10 billion single-use carryout bags are used every year, according to Thirteen — that's nearly half of the entire state's 23 billion annual single-use carryout bags.
Article continues below advertisement
Will the Law Be Enforced?
Some business owners feel that the state did not give retailers enough information to adequately prepare them for the bag ban. One Key Food franchise owner even thinks the bag ban will cause "widespread confusion and chaos for weeks — if not many months — to come."
While that may be a bit of an overstatement, it begs the question — how will the law prosecute businesses who continue handing out single-use plastic bags beginning March 1? As it turns out, not very harshly.
As reported by the Daily Voice, the DEC will let stores work through their existing stock of plastic bags "until further notice," since many retailers still have many left.
Article continues below advertisement
"Enforcement will follow in the months ahead," Staff Sean Mahar, DEC Chief of, told WAMC radio, according to the Daily Voice. "Our goal is to make sure that there's a smooth transition for consumers and affected retailers with this ban, so we're going to continue that education effort. But we want to give a period of transition. So everyone can come into compliance here, but as of March 1, single-use plastic bags are prohibited."
Article continues below advertisement
Cities and States With Bag Bans
The ban makes New York the third U.S. state to ban bags — California has the only other statewide ban, and Hawaii has a ban in every county. However, many other towns, cities, and counties have their own bags on single-use plastic bags; some major cities with bans include Denver, Washington, D.C., Chicago, both Portlands, Boston, Park City, and Jackson.
Article continues below advertisement
Get a Free Reusable Bag in New York
Luckily for New York residents who need a reusable grocery bag, some cities are hosting events where they will be giving away bags. You can find out about events in NYC here. Alternatively, if you are a friend of mine, you are welcome to come browse the overflowing tote bag collection in my hall closet and take your pick.